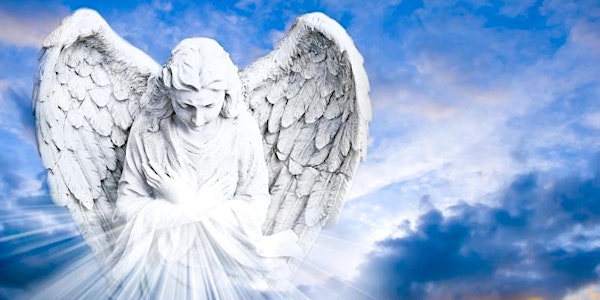 Angel Therapy - Certification class
Learn everything about Angel therapy and communication through this in-person class.
When and where
Location
Alternative Healer Toronto 150 Dan Leckie way Toronto, ON M5V-0C9 Canada
Refund Policy
Refunds up to 30 days before event
Eventbrite's fee is nonrefundable.
About this event
Have you been intrigued by angels and noticed certain angelic signs or guidance in your life? Who are angels and what are their functions in our lives? How can you work with your angels to promote healing and well-being? How can you call on your angels for help with different areas of your life?
The following topics will be covered: 
Who are the angels and what are their names? – we define the angels as divine aspects of the higher self. We explore this topic in class and cover definitions and examples of the archangels, spirit guides and guardian angels. Learn the names of the 4 archangels and the 72 names of all angels, their colours and their importance. 
What is angel communication? – angel messages always come from a place of unconditional love. We discuss how this happens and how you can recognize the difference between a message that comes from the ego versus the angels. 
Using Angel numbers: Angel numbers are sequences of numbers that carry divine guidance by referring to specific numerological meanings. Often, when our guardian angels want to get our attention they will send us a specific series of numbers which will appear in our experience again and again. In Numerology, the divine science of numbers, it is understood that each number carries with it a specific vibrational meaning that goes beyond a simple quantity. This vibrational frequency is similar in nature to the frequencies at which angels and other celestial beings resonate. Find out how to let these numbers can guide you to a specific healing message. 
Angelic Intuition– this is the mechanism you use to communicate with your angels. We put a lot of emphasis on expanding your angelic intuition because this is how you build your faith and deepen your relationship with the angels.
Calling in your angels - learn techniques to clear your space and to call in the angels who can help you in different areas of your life. You will notice your connection with your higher self will open opportunities to expand your mind and to bring about solutions to your personal and professional life.
Angel cards – angel cards serve as wonderful "training wheels" for exercising and exploring the Angelic Intuition. We will cover the protocol for: Angel card spreads – card spreads are different ways that you can use the angel cards to get more extensive messages from your angels. In class, we will define, practice and explore using 4 different card spreads including 3-card, sacred cross, rainbow and wheel of the year spreads.
Recognizing angel messages in daily life – card readings are wonderful, but the full magic only occurs when you learn to recognize the message that come while you're driving, cooking, shopping, working or jogging. Lecture and homework exercises will emphasize how to realize this potential.
Learning to TRUST angel messages – trust is certainly one of the greatest challenges for most people with angel communication. After spending a lifetime listening to the call of the ego, it can be difficult to surrender and follow the guidance from your angels. Follow their guidance in your healing! 
This class is not to be missed. If you want to avoid Eventbrite fees or hst, please feel free to email transfer directly to: marta@alternativehealer.ca to reserve your spot. Limited seating available.