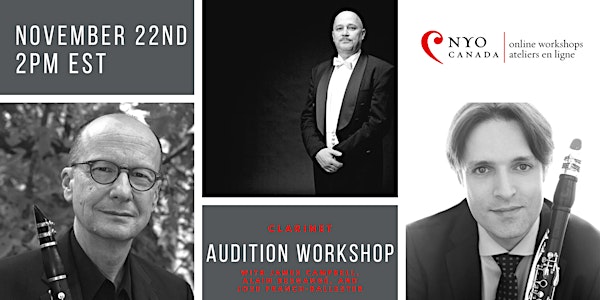 Audition Workshop Series: Clarinet
Join NYO Canada faculty for an in depth look at this year's audition excerpts for the 2023 orchestra.
About this event
The audition process is a strenuous and integral part of musicianship and success in the arts sector. This workshop series consists of 16 unique workshops tailored for different instruments. Led by seasoned NYO Canada faculty and adjudicators, programming will be customized based on the needs and temperament of the instrument, repertoire and participants. Specific attention will be given to the NYO Canada 2023 audition excerpts.
Workshops will begin on October 25th, 2022 through to December 2022, to ensure that musicians willing to audition for the 2023 NYO Program and other external programs absorb the knowledge and skills to apply in their practice immediately.
The purpose of these workshops is to support musicians looking to participate in music competitions, enrol in post-secondary music programs, earn a spot in the NYO Canada Orchestra or at other music programs even to win a spot in pre-professional & professional orchestras!
*Cet atelier sera offert en anglais avec sous-titres en français*
Feautured Faculty:
James Campbell, Alain Desgangé, and Jose Franch-Ballester
*****
James Campbell
Called "Canada's pre-eminent clarinetist and wind soloist" by the Toronto Star, James Campbell has performed solo and chamber music concerts in 30 countries, has been a soloist with over 60 orchestras, including the Boston Pops, the London Symphony, the Russian Philharmonic, and the Montreal Symphony and has performed Copland's Clarinet Concerto four times with Aaron Copland conducting. He has appeared with over 30 string quartets, including the Amadeus (when he replaced an ailing Benny Goodman on a tour of California), Guarneri, Vermeer, New Zealand and St Lawrence Quartets. He has made 40 recordings, including the Debussy Rhapsody with Glenn Gould, the Philharmonia Orchestra of London, and the premiere recording of the Berio arrangement of the Brahms F minor Sonata with the London Symphony. His recording of the Brahms Clarinet Quintet was chosen by the BBC and London Times as the best available. More than 30 works have been written for him, including works by James Macmillan (Scotland), Jacques Hetu (Canada), David Baker (USA), George Shearing (UK/USA), Wilhem Jetts (Holland), and Keiko Harada (Japan). He has been awarded a Juno, Canada's Artist of the Year, the Queens Jubilee Medal, and Canada's highest honour, the Order of Canada.
James Campbell has been a Professor of Music at Indiana University since 1988 and Artistic Director of the Festival of the Sound since 1985.
*****
Alain Desgagné
Alain Desgagné was born in 1964 in Jonquière, Québec. He won a "Premier Prix" from the Conservatoire de Musique du Québec and later obtained a Master's and Certificate degrees from Northwestern University in Evanston, Illinois, under the direction of Robert Marcellus. He started his professional career in 1989 with the Victoria Symphony, then became solo clarinet of the Winnipeg Symphony in 1996 and finally, in 2001, he won his current position of "clarinette solo associé" with the "Orchestre Symphonique de Montréal". He has been on the Marrowstone Music Festival faculty since 1990 and was named principal clarinet of the National Orchestra of Italy in Martina Franca for the summer of 2005. Alain was a featured soloist with the Winnipeg Symphony and the Manitoba Chamber Orchestra. He was for several summers the Principal Clarinet of the New European Chamber Orchestra in Seattle, Washington. He is a member of the Faculty of Music at McGill University and a member of the group Kiosque.Following his studies at Northwestern, he was admitted in the Pi Kappa Lambda Musical Honor Society
*****
Jose Franch-Ballester
The multiple award-winning Spanish clarinetist Jose Franch-Ballester (FrAHnk Bai-yess-TAIR) has been hailed for his "technical wizardry and tireless enthusiasm" (The New York Times), his "rich, resonant tone" (Birmingham News), and his "subtle and consummate artistry" (Santa Barbara Independent). Recipient of an Avery Fisher Career Grant in 2008, and winner of both the Young Concert Artists and Astral Artists auditions, he is a solo artist and chamber musician in great demand.
As a concerto soloist he made his New York debut in 2006 with the Orchestra of St. Luke's at Lincoln Center. He has also performed with the BBC Concert Orchestra, Louisville Orchestra, Princeton Symphony Orchestra, Santa Barbara Chamber Orchestra, Wisconsin Philharmonic, Louisiana Philharmonic, Hilton Head Symphony Orchestra, Malaysian Philharmonic Orchestra, and various orchestras in his native Spain.
Mr. Franch-Ballester has appeared in such recital venues as New York's 92nd Street Y, the Isabella Stewart Gardner Museum in Boston, Iowa State University, the Buffalo Chamber Music Society, and the Mondavi Center for the Performing Arts. He performs regularly with the Chamber Music Society of Lincoln Center both in New York City and on tour, and serves as principal clarinet of Camerata Pacifica, a chamber music collective in Santa Barbara, California.
U.S. festival appearances include the Saratoga Chamber Music Festival, Music@Menlo, Mainly Mozart, Bridgehampton Chamber Music Festival, Music from Angel Fire, Chamber Music Northwest, and Skaneateles Festival. Abroad, Mr. Franch-Ballester has appeared at the Usedomer Musikfestival in Germany, the Verbier Festival in Switzerland, the Cartagena Festival Internacional de Música in Colombia, the Kon-Tiki Festival in Norway, and the Young Concert Artists Festival in Tokyo.
Mr. Franch-Ballester is artistic director of miXt, an ensemble of award-winning soloists from the Young Concert Artists roster that he founded in 2012. Performing in a variety of configurations, miXt made its New York and Washington debuts in YCA's series at Merkin Hall and the Kennedy Center. His instrumental collaborators have also included the American, St. Lawrence, Jupiter, and Modigliani string quartets.
An avid proponent of new music, he performed the world premiere of Jake Heggie's Winter Roses in 2004 with mezzo-soprano Frederica von Stade at Camerata Pacifica. During the 2011-2012 season, he premiered two new works by Spanish composers: Il Concerto by Oscar Navarro, with the Orquesta Sinfónica del Principado de Asturias in Oviedo, Spain; and Concerto Valencia by Andrés Valero-Castells, with the Orquesta de Valencia. Mr. Franch-Ballester's commitment to new music has led him to commission and work with such contemporary composers as Kenji Bunch, Paul Schoenfield, Edgar Meyer, William Bolcom, George Tsontakis, Andrés Valero-Castells, Oscar Navarro, and Huang Ruo.
He is also a dedicated music educator, developing new audiences through countless educational concerts and workshops for young people and community audiences. In the 2017-18 academic year he takes up a new post as assistant professor of clarinet and chamber music at the University of British Columbia in Vancouver, Canada.
Performing regularly in Spain, Mr. Franch-Ballester has appeared with the Orquesta de Radio y Television Española, Orquesta de Valencia, Orquesta Sinfónica del Principado de Asturias, and Orquesta Sinfónica del Valles. He is the founder of Jose Franch-Ballester i amics (and friends), a series of concerts in which young musicians from all over the world are presented in Mr. Franch-Ballester's hometown of Moncofa and throughout the Valencia area.
Mr. Franch-Ballester's recordings include a Deutsche Grammophon CD of Bartók's Contrasts with members of the Chamber Music Society of Lincoln Center. In 2010 he was awarded the Midem Prize for "Outstanding Young Artist," which aims to introduce currently unsigned recording stars of the future to the classical recording industry. "Jose Franch-Ballester & Friends," a CD of chamber music released by iTinerant Classics in 2011, includes the premiere recording of Oscar Navarro's Creation and works by Brahms, Stravinsky, and Paul Schoenfield. Mr. Franch-Ballester can also be heard on "Piazzolla Masterworks," a CD recorded with cellist Young Song and pianist Pablo Zinger that contains works by Astor Piazzolla.
Born in Moncofa into a family of clarinetists and Zarzuela singers, Jose Franch-Ballester began clarinet lessons at the age of nine with Venancio Rius, and graduated from the Joaquin Rodrigo Music Conservatory in Valencia. In 2005 he earned a bachelor's degree from the Curtis Institute of Music in Philadelphia, where he studied with Donald Montanaro. Mr. Franch-Ballester's mentors also include Ricardo Morales, principal clarinet in the Philadelphia Orchestra.
Jose Franch-Ballester is represented in the Americas by Sciolino Artist Management, www.samnyc.us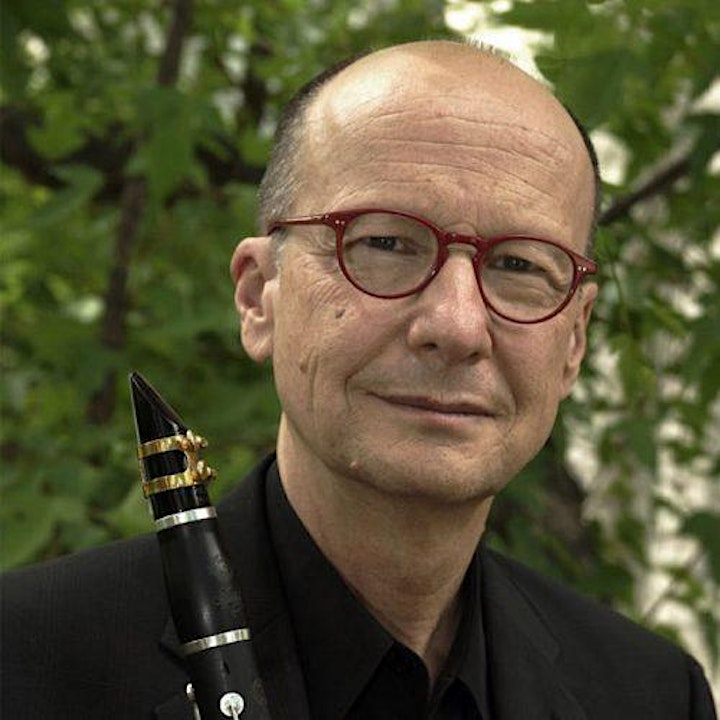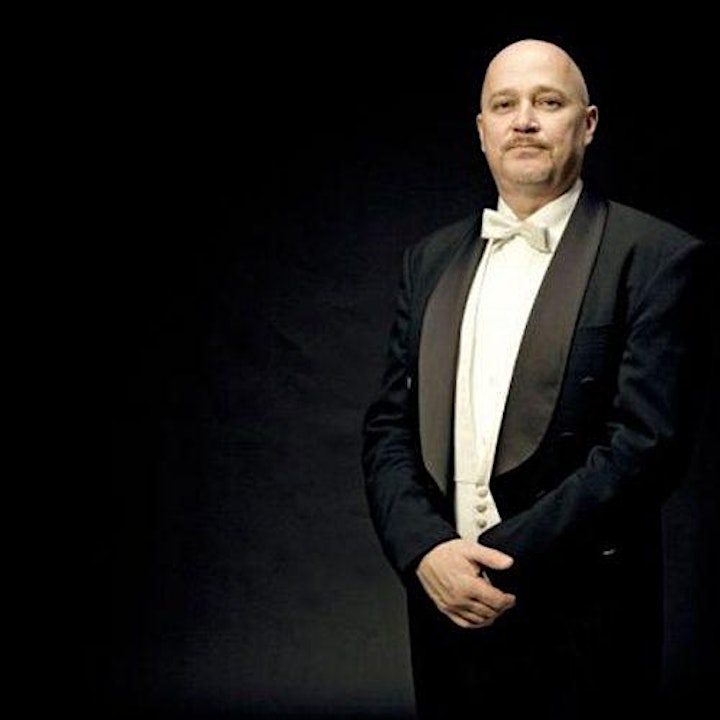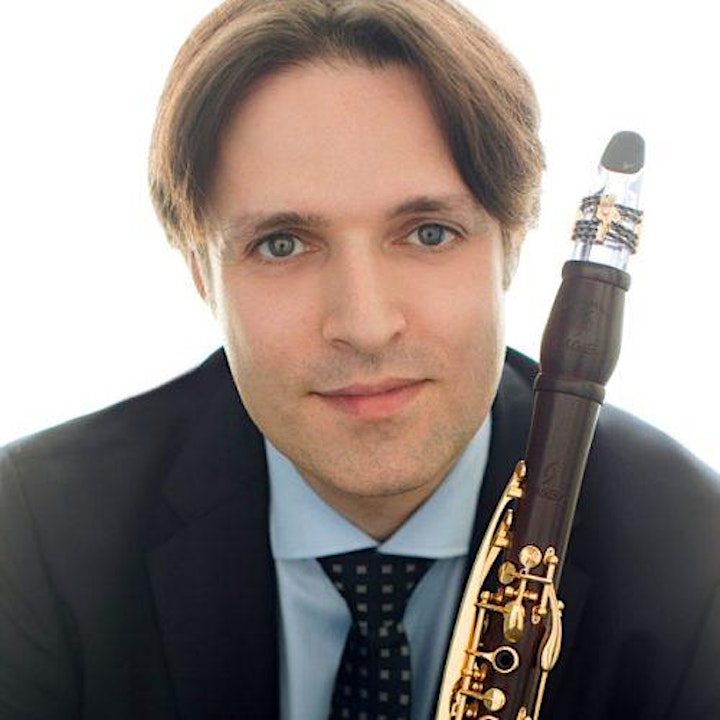 Link to audition excerpts: https://nyoc.org/auditions/audition-repertoire/
Lien pour extraits d'audition (Français): https://nyoc.org/fr/auditions/audition-repertoire/