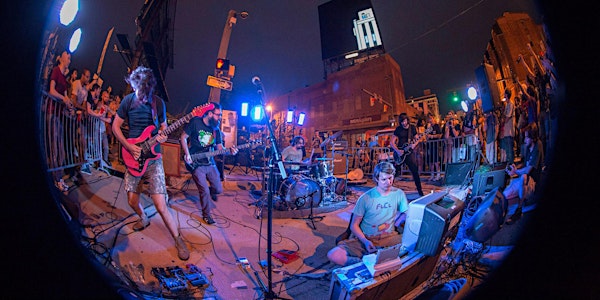 Bit Brigade performs "Mega Man II" + "Castlevania" LIVE
Ages 19+
The Rickshaw presents
Bit Brigade performs rock covers of full NES game soundtracks as their gamer speed runs the game live on stage.
When and where
Location
Wise Hall 1882 Adanac St Vancouver , BC V5L 2E2 Canada
About this event
The Rickshaw presents Bit Brigade performs "Mega Man II" + "Castlevania" LIVE
Thursday, October 20th, 2022
The Wise Hall
19+
Doors: 7:00pm
Bit Brigade
Combining the dread and daring of a live video game speed run with the spot-on technique of a live band covering the musical accompaniment to everything you're seeing on-screen in real time, Bit Brigade will have you swinging between the two mediums. From thrashing about to live renditions of your favourite stage themes, fingers yearning to the sky in a rock 'n roll parody of sea anemones seeming to silently plead, "Please, feed us more fretboard pyrotechnics!," to being locked in stock-still rapture as the infallible maestro of the d-pad, Noah McCarthy, takes on the final boss and risks his video game life under the threat of intense peer scorn (or the reward of night-long glory and a credits score).
For full listings visit www.rickshawtheatre.com.