An open safe conversation with Black men discussing the issues they face
About this Event
These free online forums are open conversations discussing issues black men face. Relationships, fatherhood, stress, divorce, addictions, financial strain, racial discrimination, family court barriers, substance abuse, depression, isolation, anger feelings of frustration.
These conversations have been designed to empower Black men to speak about their challenges and issues and all participants are welcome to express their thoughts, emotions, comments, and perspectives in a safe, judgement free zone.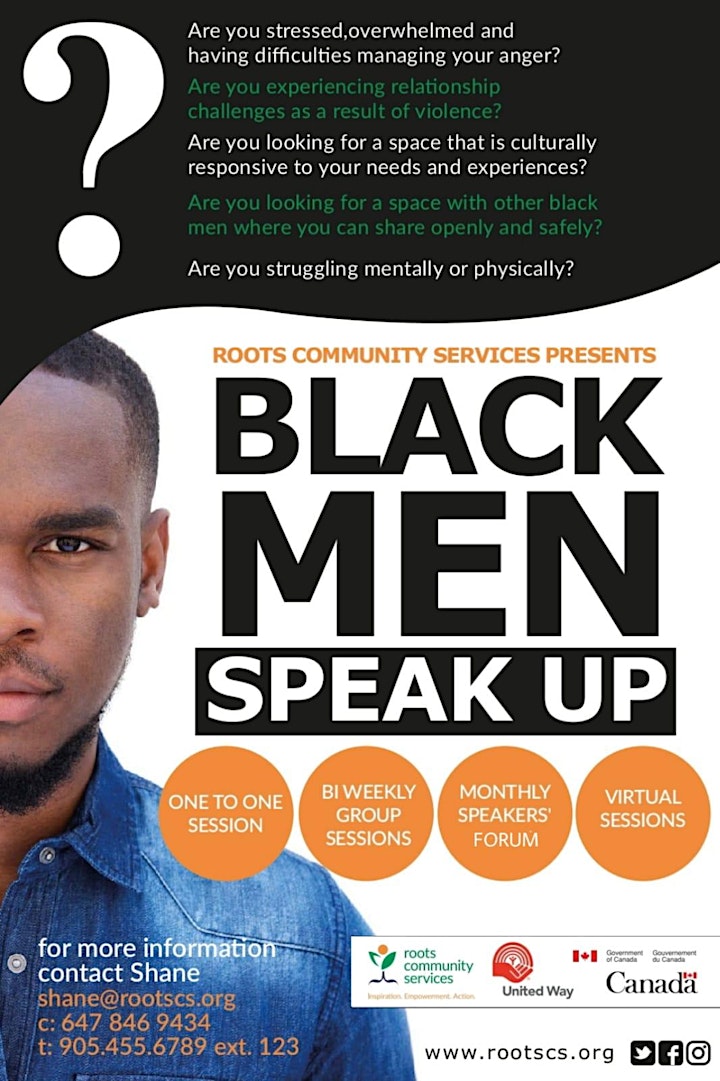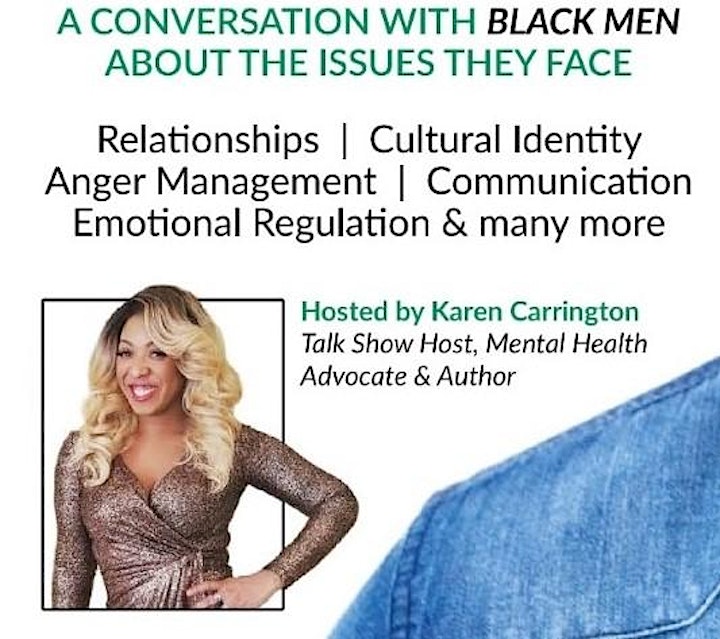 Men Speak Up is moderated by Award Winning Talk Show Host Karen Carrington. As a media personality, she has interviewed men of all walks of life, has been featured on CTV National News for her Men's Series and her new book Shame Over helps men cope and heal from their mental and emotional distress.
Karen Carrington and her Online Production Team translate in person sessions and events into an engaging interactive online experience building community and a sense of belonging.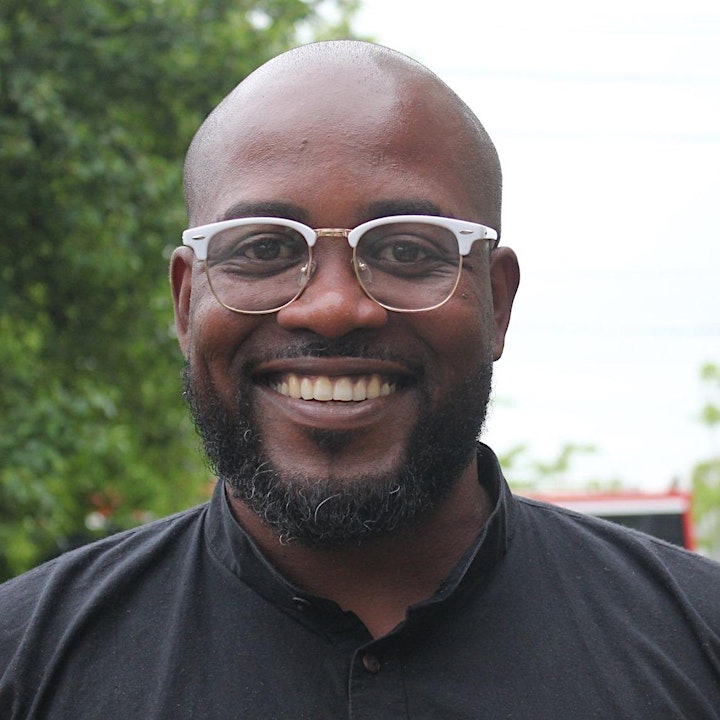 This month Special Guest Brandon Hay, Founder of The Black Daddies Club will be joining us sharing his knowledge and experience in this open forum discussing the common barriers of today's Black man espescially the challenges they face during Covid-19.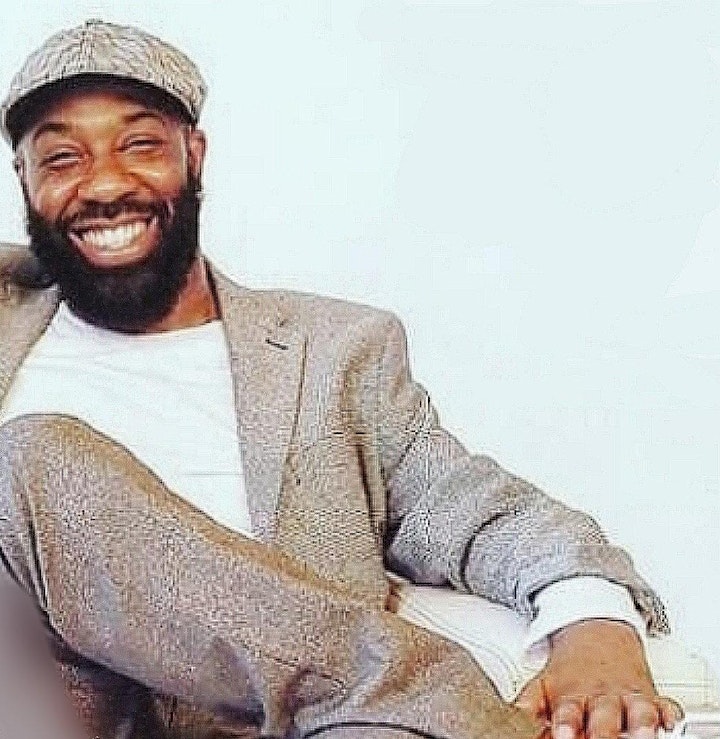 Commentator Randy Stewart is best known for openly sharing his candid insights on from the Black male perspective.
All participants are invited to also weigh in on the conversation to express their personal challenges and issues Black men face.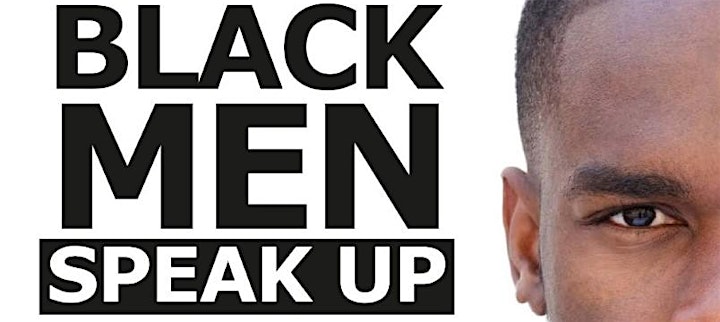 FAQs
Do I have to identify as a black male to register?
All are welcome to the open forums, however, the conversations are geared towards the issues Black men face.
Do I have to use Zoom to participate?
Yes, please download Zoom prior to the event. The zoom link will be sent directly to your email after you register. It may go to your junk mail, please look out for it. Karen Carrington's tech support team will assist with any technichal issues you may have.
Will my face appear on video?
Participants can either have their video on or off to be a part of the conversation. It is optional, not mandatory. Whatever feels comfortable.
Can I openly share my thoughts during the forum?
Yes, all community friendly respectful comments are welcome in the chat box.
I benefited from these interactive conversations but now would like additional support after the session, is it available?
All sessions are free and additional support after the forum is free. Please reach out to Shane at Roots Community Services. E-mail: shane@rootscs.org or cell: 647 846 9434 to set up a time to talk.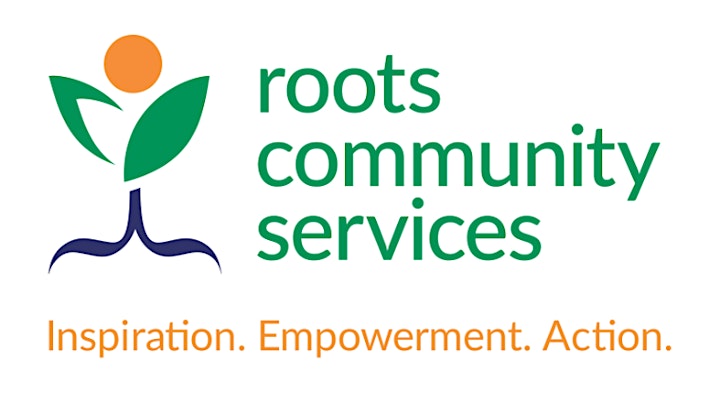 Roots Community Services has been providing culturally-relevant programs to inspire residents in the Region of Peel, primarily from the Black and Caribbean communities since 1985. Through their services, they help empower people to build on their strengths and find solutions to overcome the challenges they face.