Event Information
Performers
Location
Wolf Performance Hall
251 Dundas Street
London, ON N6A 6H9
Canada
How does an artist break through without breaking down?
About this event
Three outspoken femme writers, Jillian Christmas, Amber Dawn, and Vivek Shraya, voice themes of industry and community pressure, lateral violences, hard-won friendships, and intergenerational healing. Breakdown Book Tour is part cultural criticism, part resistance, and wholly a celebration of narrative, verse, and song.
This event is generously funded by London Public Library donors. Please consider giving to London Public Library to support further programming, such as One Book One London. Donate here.
Books by all the authors will be available for sale courtesy of The Book Store at Western.
The theatre doors will open for registered guests at 6:30pm. Seats not occupied by registered guests 10 minutes prior to the event, may be released to stand-by guests. A rush line for stand-by guests will be available beginning at 6:00pm.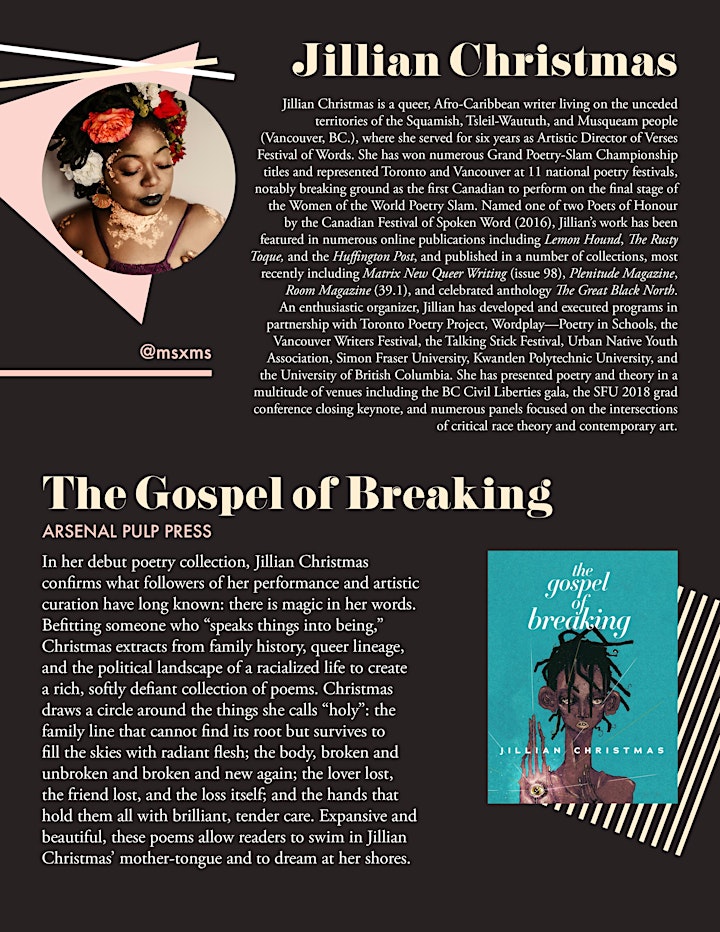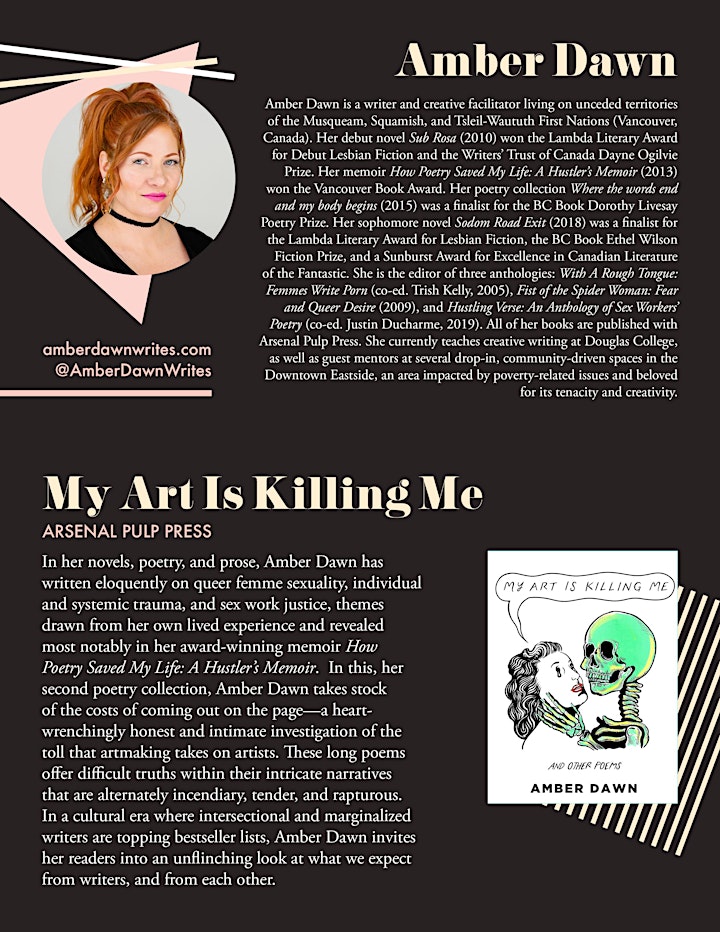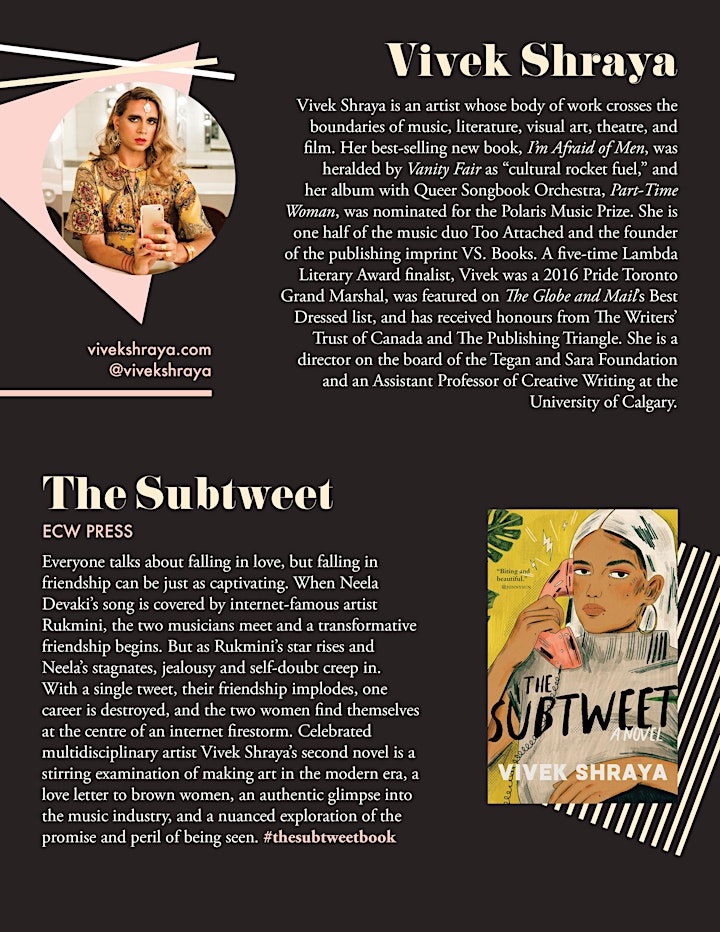 Performers
Date and time
Location
Wolf Performance Hall
251 Dundas Street
London, ON N6A 6H9
Canada