Description
WHAT IS #BREAKTHECYCLE?
#BreaktheCycle is a fundraiser hosted by Richard Bao, real estate advisor at Engel & Völkers Vancouver. As a realtor he is keen to give back to the community and has teamed up with Christina Wong from Employ to Empower Foundation, a non-profit that focuses on connecting low income individuals experiencing homelessness to meaningful and long term work in Vancouver's Downtown Eastside.
Richard and Christina will be hosting "Break the Cycle", a series of two energizing spin classes (on separate days) at Ride Cycle in Yaletown. The goal of this event is to raise awareness about the cause and fundraise $16,000 for Employ to Empower.
WHAT DO YOU GET OUT OF IT?
For starters, you'll get a great workout! Afterwards, you will have access to a refuel station, featuring free nutritious smoothies sponsored by Body Energy Club, and you'll receive a pack of Neurogum. To add the drizzle of chocolate sauce... one lucky winner will be drawn from each class to win a pair of Vessi shoes (World's first knit, waterproof shoes).

WHAT WILL WE DO WITH THE FUNDRAISED MONEY?
Raising $16,000 will allow Employ to Empower to wholeheartedly dedicate their human resources team to securing employment for people experiencing homelessness in the Downtown Eastside.
TICKETS
Tickets are sold for $50 each, with an option to donate more at the venue. Can't make it? Feel free to donate at bit.ly/BreaktheCycleDonate on our GoFundMe!
WHAT ARE YOU WAITING FOR?!
Let's come together as a community and with your support and donation, we can #BreaktheCycle, and a sweat ;)
---
ABOUT THE HOST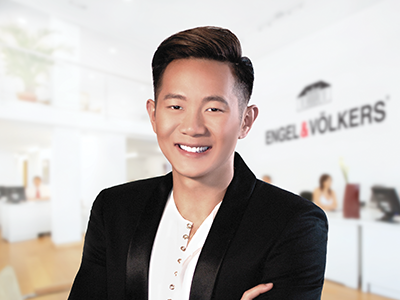 Richard is a real estate advisor with Engel & Völkers Vancouver. He has lived in the neighbourhood of Gastown for the past six years. Aside from helping his clients with their real estate needs, Richard enjoys travelling the world, volunteering at various local not-for-profits, and photography.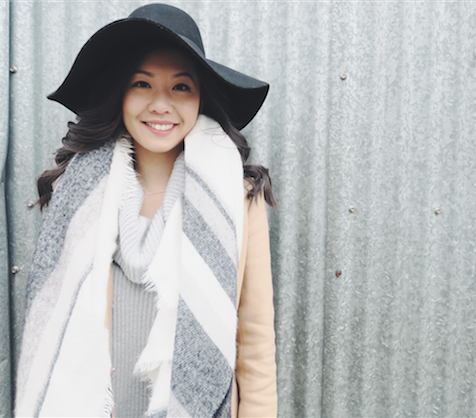 Christina gets a thrill out of helping people feel seen, heard, and validated. She translates this value into her work in Vancouver's Downtown Eastside, one of the top five poorest postal codes in Canada. In 2014, Christina founded the Street Store Vancouver, a free, pop-up clothing store for people in need, that allows them to choose what they want and need at no cost, creating a dignified shopping experience. To date, the Street Store has received more than 20,000 donations, impacted more than 2,000 people in need and has been featured on more than 15 media platforms such as CBC and Daily Hive. After hosting the Street Store for five years, Christina learned the importance of handing UP, not just handing OUT. The Street Store evolved into Employ to Empower (ETE) in January 2018 and Christina became the Executive Director. ETE is a non-profit that focuses on significantly reducing homelessness through long term employment that people can be passionate about.
---


SPONSORS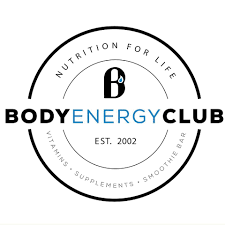 Body Energy Club was founded in 2002. It all began in the modest 500 square foot space on Davie Street, in the heart of downtown Vancouver, BC.
Since then, they have opened six more stores in the region, in City Square Mall at Cambie @ 12th, at Robson @ Homer, at Broadway @ Arbutus, in the Equinox Gym @ West Georgia and Bute, in Gastown on W Hastings @ Abbott, and in Coquitlam on Barnet Highway next to the Club 16 gym.
Body Energy Club now operates a warehouse facility to support both their brick and mortar stores and their online store, which is one of the largest online vitamin and nutritional supplement stores in Canada. Body Energy Club is proud of their range of more than 6,200 products, with more than $4 million in inventory.

Vessi Footwear is the World's First 100% Waterproof Knit Shoes. Their patented waterproof Flash Knit technology will keep your feet dry, even in wet weather conditions. Don't compromise style for functionality, enjoy the best of both worlds with Vessi.

NeuroGum is a sugar-free and aspartame-free nootropic energy gum that uses ingredients shown to give your brain the boost it needs to function at its best. The founders of Neurogum were recently listed in Forbes' Top 30 under 30 and have appeared on T-Pain's School of Business.

"Wherever you want to move – we are already there." Engel & Völkers are passionate about fulfilling even the most demanding property requests. Their experienced real estate agents are on hand in 32 countries on four continents. So no matter where you are, you can rely on them to take care of your property needs on an individual basis with the utmost professionalism. You are welcome to take them up on that!

RIDE is an innovative boutique concept that is challenging the status quo of indoor cycling. Each RIDE is a full-body workout designed to reboot and strengthen both your mind and body. RIDE combines an intense cardiovascular sweat, micro bike movements, and full body toning reinforced by the authority of music.

BRUSH salon was founded by partners and Master Stylists, Calvyn Cass and Michael Gibson. Gastown was the selected location for BRUSH salon because of the neighbourhoods' distinctive nature which is an ideal depiction of everything the company exemplifies. It has a youthful culture, juxtaposed by a singularly stunning backdrop, and an effervescent energy enjoyed by locals and tourists alike. The salons atmosphere was built on the ideals of luxurious comfort - every guest that visits BRUSH will feel a unique sense of home, while relaxing and indulging in the exceptional service.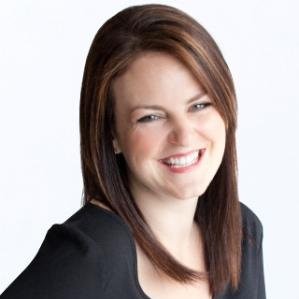 Angela's personalized approach to interior design exudes passion and is fueled by the clients themselves. Angela's interiors are timeless, inviting, livable and often incorporate local talent. She finds that her favorite part of the design process is witnessing the clients experience and thrive in their spaces.
Inspired by the beauty of the west coast, Angela loves jewel tones, americano mistos and walking Stanley Park.
Read Angela's Art & Design blog on Vancouver Sun.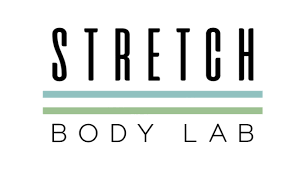 Stretch Body Lab, designed by renown Dr. Raffi Titizian, brings together 20 years of experience in the sports, orthopedic medicine and alternative health care arenas. Combining years of clinic experience with athletes and general fitness clients of all levels, Stretch Body Lab delivers a service like no other. The program is specifically designed to give your muscles, spine and nervous system the scientifically proven benefits, while targeting every critical component of the musculoskeletal system. If you're committed to leading a balanced, healthy lifestyle, we're here to help you achieve that, and more.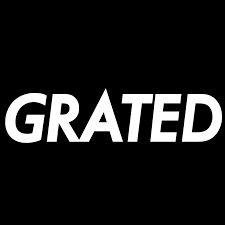 Grated Vancouver is a company that hopes to inspire people to embrace change and to follow their passions. They have generously offered their photography for our event!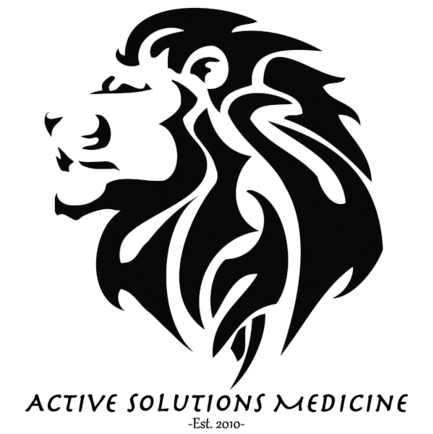 Christine Lin is a Pilates & Performance Specialist​ at Active Solutions Medicine and will be offering gift certificates for pilates classes. Her experience ranges from being a master personal trainer, instructor, bar instructor and many more.

---
MEET YOUR RIDE CYCLE INSTRUCTOR: MICHAEL KONG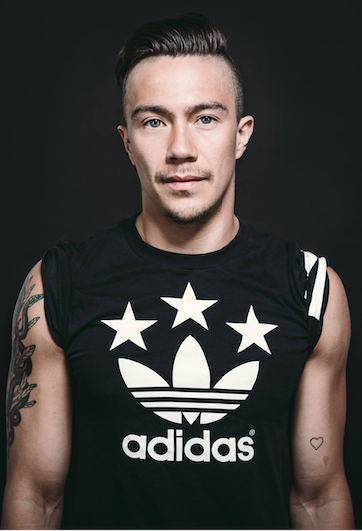 Meet Michael – an OG Instructor who's been tapping it back since RIDE first opened its doors. Whether you've seen Michael from afar on Instagram (his bleach blonde flow and knockout abs are hard to miss), or you're a regular at his classes, you know he brings it. Every damn time. Get to know Michael – his teaching style, love of RIDE, not-so-hidden talents and more.