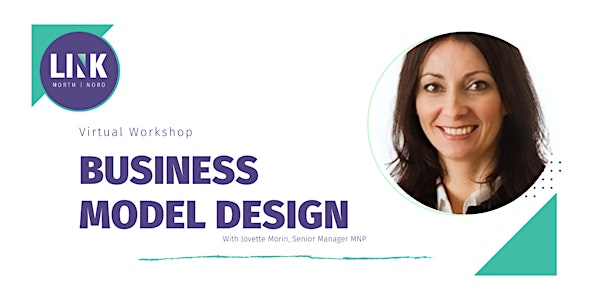 Business Model Design Workshop
Not all ideas are great business models. Put your ideas to paper in this interactive workshop.
About this event
Not all ideas are great business models. When developing your next big idea, you'll want to consider all elements which are vital in achieving your business goals. In this workshop, you'll be introduced to the Business Model Canvas, a visual tool that assists entrepreneurs with developing their business model. The canvas is a great tool for start-ups or for existing businesses when developing new ideas.
Business Model Design Workshop is a 3-part online series:
Part 1: Nov 4th – 6 pm to 7:30 pm
Part 2: Nov 11th – 6 pm to 7:30 pm
Part 3: Nov 18th – 6 pm to 7:30 pm
While designing your canvas, you will gain insights about the customers you serve, the value your business offers, your marketing channels and how your business makes money. You can use this tool not only to understand your own business model but that of your competitors as well.
The Business Model Design workshop is facilitated by MNP's Senior Manager, Jovette Morin. With more than 19 years' experience in consulting, Jovette has proven experience in project management, strategic planning and business feasibility, business process efficiency, finance and human resources management. She is a highly experienced facilitator who brings high energy and an intuitive approach to her work to stimulate discussion and generate ideas.
As Benjamin Franklin once said, "If you fail to plan, you are planning to fail". The Business Model Design workshop will ensure you have a solid foundation to move forward with your strategy or new business idea.
Register today for this 3-part workshop series, courtesy of Link North and proudly supported by FedNor Canada.
******************************************************************************************
Notre première série d'ateliers vous présente la matrice de modèle d'entreprise; un outil visuel qui aide les entrepreneurs à élaborer leur modèle d'entreprise. À l'aide de cet outil, les clients arriveront à mieux comprendre la valeur de leur proposition et la manière dont elle reflète la segmentation de la clientèle et leurs problèmes, les moyens de garder ses clients et d'élargir la clientèle, la structure financière, les coûts associés à l'entreprise et le flux de rentrées. Une fois cette série d'ateliers achevée, les clients auront en main un aperçu de leur matrice de modèle d'entreprise.