Description
In partnership with: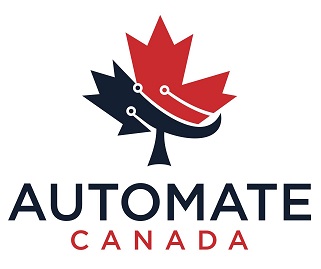 CAMM is an association representing the Mold, Tool and Die Industry along with the Service and Supplier's affiliated with our Industry. The Canadian Association of Moldmakers (CAMM) is Canada's leading national association representing moldmakers, Service providers and suppliers to the global moldmaking industry. An 18 member board of directors and advisors made up of industry leaders provides the focus and direction for the organization. New board members are elected annually by the membership to ensure the interests of both the industry and our member organizations are at the forefront of our strategic vision.
Our main objective as an association is to promote the moldmaking industry locally, nationally and internationally as well as provide representation on behalf of our industry to federal and provincial governments. In conjunction with that CAMM weighs in on government initiatives providing important insight on behalf of the industries we serve, and ensures our inclusion in global marketing initiatives to develop trade and business opportunities for our members.
Automate Canada leads & advocates for the Canadian automation industry, assisting and promoting our members. Engagement in activities supporting the business success & innovation expertise of the member companies in our association is our mission.
​Automate Canada (AC) is a national association representing companies involved in the industrial automation industry as well as service and supplier companies which provide specialized technologies to our industry.
Join us for our 2019 AGM and dinner on the top floor of Caesars Windsor at Augustus 27.
Agenda
5:00 pm – 6:00 pm Registration – Networking, Appetizers, Cash Bar
6:00 pm – 6:30 pm AGM
6:30 pm – 8:00 pm Dinner
8:00 pm – 8:15 pm Flavio Volpe, President, APMA
8:15 pm – 8:45 pm Reid W. Schook, OEM Segment Business Manager, Rockwell Automation

8:45 pm – 9:00 pm John Laughlan, Chief Technology Officer, Next Generation Manufacturing Canada – How to get involed with the supercluster
Dinner Menu
Appetizers: spicy crab salad, wonton crisp, mini lobster BLT's, spicy tomato jam, fried shrimp and leek arancini, lemon and arugula aioli, house made hickory smoked bacon, apple relish and mustard scone, chicken ragout, morel foam, seasonal squash and goat cheese beignets
Dinner: Charred red pepper and plum tomato bisque, basil and chive cream
Baby beet and goat cheese brulee salad, artisan micro greens, pumpkin seeds, herb crostini, ginger infused citrus dressing
Char grilled beef striploin, gratin potatoes, red onion jam, seasonal vegetables
Chocolate pecan pie, bourbon vanilla bean ice cream, freshly brewed coffee, decafinated coffee and specialty tea
*If you register for the CAMM AGM/Dinner, you will receive a bonus offer ($25.00 off) to attend the Emerging Technologies in Automation Conference and Trade Show being held at Caesars Windsor on September 10th.