About this Event
A 3-day cabin camping weekend in beautiful Haliburton, ON with all your pals, Camp Dwayne is the special end-of-summer hang you've been after, packed full of campfire singalongs, nature's magic, classic camp activities, and musical performances from Dwayne Gretzky & special guests (to be announced).
This event is family-friendly and open to the public, so pack the van and bring your kids, your mom, and that brother-in-law you've always gotten along with. Early bird tickets are on sale now until May 1.
For more info, head to campdwayne.com
Watch 2018's recap video for a sneak peek into what's in store for 2020.
CAMP DWAYNE SQUAD GOALS
Are you that friend who's always making plans for the rest of the group? Here's your chance to become a Camp Dwayne Ambassador and lead the charge on getting your friends out to Camp Timberlane on Labour Day weekend. Wrangle a group of 8 or more and your whole group will be rewarded!
How it works:
Group of 8+: every registered member receives 10% off their ticket
Group of 12+: every registered member receives 15% off their ticket
Please note: discount will be applied once all group members have registered (and you will receive a partial ticket refund). Tickets for children 12 y/o & under are not eligible for this discount.
TICKETS
Your ticket includes:
2 nights of cabin camping (shared accommodation)
All camp activities
Two full days of music and other programming (including two Dwayne Gretzky shows)
All meals
Alcohol is BYOB
Tickets valid from September 4-September 7th. Gates open at 4:00PM on Friday.
**Camp Dwayne is an inclusive weekend. We value diversity, inclusion, and sensitivity towards all individuals. Inappropriate behaviour will not be tolerated.**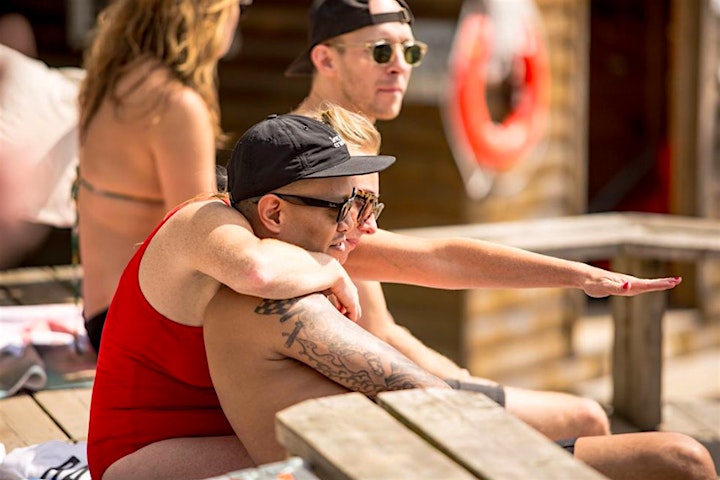 REGISTRATION INSTRUCTIONS
Solo Campers:
Select "Individual", then select the ticket you want to purchase. You will not be bunked with friend(s) unless you register as a "Group" (below).
Groups of 2 or More Campers:
1. Create Your Group
Select a group leader who will set up the group page and create a password. This is the only way to be bunked with your friend(s).
Share this login with your friends
Click "Group"
Click "Join a Group" + enter your group name and password
Click "Register"
2. Register For Camp
Select the type of ticket you want to purchase + enter the number of tickets you are paying for
You can purchase a single ticket + we guarantee you'll be bunked with your group
If you are buying tickets for someone else, please have all their information beforehand (see below).
Required Personal Information For All Attendees:
Full Name
Contact Number
Email Address
Date of Birth / Age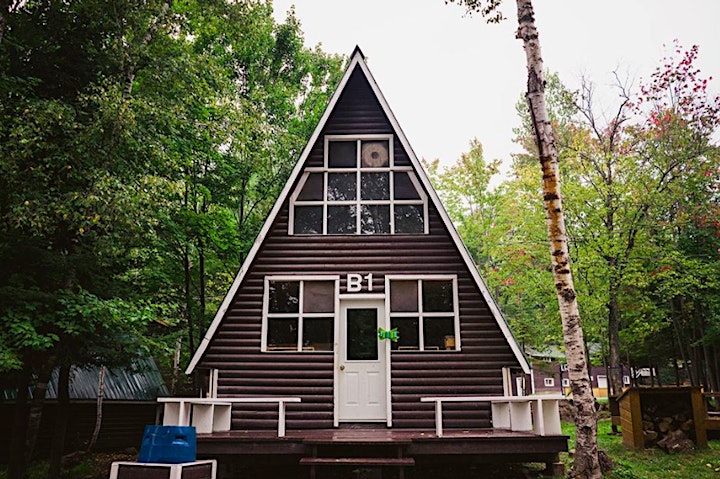 FAQ
What are the accommodations?
Each cabin has room for 8‐20 (in bunks). Each cabin has its own bathroom and there are designated showers buildings nearby, for men and women.
Who will be in my cabin?
We will be sending out a questionnaire prior to arrival at Camp Dwayne where you will be asked your preference on cabin type. You can choose to be in a gender-specific or co-ed cabin. If you register with a GROUP, we'll ensure you're bunked with group members.
Please note: If you register with a group that is both men and women you will be placed in a co-ed cabin.
Can I bring my kids?
Yes! This event is all ages. We are pleased to offer discounted tickets for children 12 and under, accompanied by an adult. We will have family-friendly, as well as kid-only programming at the event - stay tuned for more details closer to Labour Day. Please note: for accommodations, we will place you and your child in a family-friendly cabin with other families and children of a similar age. Cabins will be located in a quieter part of the camp.
Are there family friendly cabins?
Yes! If you purchase a ticket for your child (12 years & under) we will ensure that you are placed in a family friendly cabin with other families. Please note: This may be a co-ed cabin. For any questions regarding family accommodations, email us at info@campdwayne.com.
Are all cabins co-ed?
No! We will have co-ed, female-identifying, male-identifying and family cabins. We will be sending out a questionnaire closer to the event date to all registered attendees where you will provide us with your preference.
Can I get a private cabin for me and my friends?
For groups of 8 or more, we are happy to guarantee you a private cabin for you and your friends. Cabins can accommodate up to 20 guests in bunk beds. If there are less than 8 in your group, we will do our best to place you in a shared cabin with like-minded campers.
For groups of 20+, email info@campdwayne.com and we'll see what we can do to accommodate you.
I want to come with friends, but would like to buy my ticket separately. Can I do this?
Yes! Be sure to register as a GROUP. You can purchase 1 ticket or more and will be placed together, so long as you are using the group registration function.
Any other questions?
See a full list of frequently asked questions at campdwayne.com. If you don't find the answer to your question, email us at info@campdwayne.com.