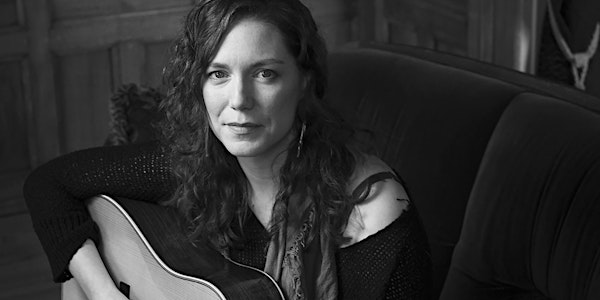 Catherine MacLellan
ALL AGES
Supercrawl Presents
Supercrawl Presents Catherine MacLellan – Recorded at Bridgeworks!
About this event
PRE-TAPED STREAM RECORDED LIVE AUGUST 24, 2021
Catherine MacLellan, one of Canadian folk music's true gems, returns with her anticipated seventh album, Coyote. This self-produced release is a travelogue through heartbreak, loss and the joy of life. Coyote contains 14 songs that are reflective, poignant and hopeful. They were all recorded and produced by Catherine at her home studio in PEI.
"It's a dream home, a big old farm house with a long history of music," she says. "In the early days, there were big kitchen parties, with someone always rocking the piano and people square dancing. When I moved here, I really got the sense the house wanted things to be happening, and music to be played."
Coyote adds some of that traditional East Coast instrumentation of accordions, fiddles and bouzouki. The songs touch on themes of change, vulnerability, and letting yourself be seen; the good, the bad, the pretty, and the ugly.
The past four years have been a busy and important time for Catherine, she set aside her own songwriting to celebrate the life and legacy of her late legendary father, Gene MacLellan. During this time, she recorded and released the album, If It's Alright With You: The Songs of Gene MacLellan; produced a stage show by the same name; and an award winning documentary, The Song and the Sorrow – all in tribute to him. Gene MacLellan is recognized as one of Canada's most celebrated songwriters with worldwide hits, including "Snowbird" (made famous by Anne Murray and later covered by Elvis Presley) and "Put Your Hand in the Hand" by Ocean.
Though the acclaim for Catherine's own work was already significant, it reached new levels when she took home a Juno Award in 2015 for her standout album, The Raven's Sun. This was an intimate look into her musical work with long-time collaborator, Chris Gauthier. Catherine has also been recognized with multiple East Coast Music Awards, Canadian Folk Music Awards, and Music PEI Awards.
Catherine MacLellan is a musician's musician, respected by her peers since releasing Dark Dream Midnight, her first solo album, in 2004. As with many performers, Catherine feels most at home on stage. That moment of connection is what matters most. "Perhaps we don't have the same story but we all share the same emotions and many of the same experiences. Being able to share my songs and stories with people and finding that connection point is what it's all about for me."
Instagram | Facebook | Twitter | Spotify | Apple Music
•
Concert will be available for ticket holders to view on demand for 48 hours post-show.