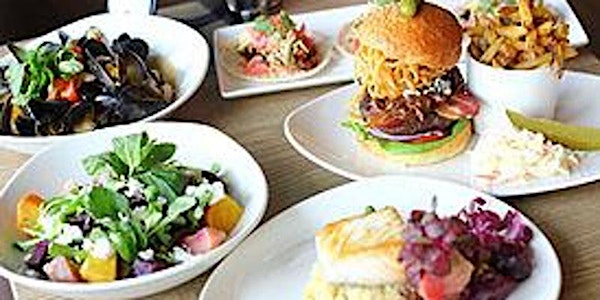 CILT Diners' Club June Event
By Centre for Independent Living in Toronto (CILT) Inc.
Date and time
Thu, Jun 20, 2019 12:30 PM - 3:00 PM EDT
Location
Paisano 116 Willowdale Avenue Toronto, ON Canada
Description
Please contact us if you experience difficulty with registration online or have any other inquiries
CILT is an organization for persons with a disability run by persons with a disability.
Diner's Club is a social group that meets every third Thursday of every month at a different, affordable, accessible restaurant in the city.
Date: Thursday, June 20th, 2019
Time: 12:30pm-3:00pm
Restaurant: Paisano
Type of Cuisine: Italian
Price Range $12.00-$25.00
Address: 116 Willowdale Avenue
Closest Intersection: Willowdale and Sheppard
Closest Accessible Station" Sheppard-Yonge
Phone: 416-613-5487
RSVP Deadline: Thursday, June 13th, 2019
RSVP here on Eventbrite or by phone or email.
RSVP by phone: (416) 599-2458, ext. 293
RSVP by email: inquiry@cilt.ca
CILT will make every effort to have an attendant available for this event; however, we are unable to guarantee this. Those who must have an attendant with them to fully enjoy this event are encouraged to bring their own.
*Please register all guests and attendants who will be joining you*
***For reservation purposes, it is important that you RSVP by the RSVP deadline date***
Please Note: CILT's Attendant will remain at the restaurant up to 30 minutes after the event's end time. We appreciate you keeping this in mind when booking your WheelTrans ride.
The Diner's Club is supported by:
City of Toronto Community Sector Partnership Grant

United Way of Greater Toronto

Independent Living Canada
About the organizer
CILT is a consumer-controlled, community-based resource organization. We help people with disabilities to learn Independent Living skills and integrate into the community.
Website: cilt.ca