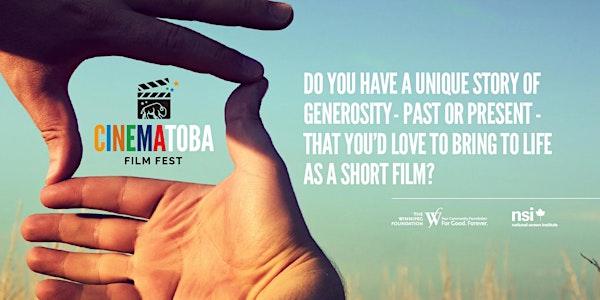 Cinematoba Information Session
Join us for an information and Q+A session about Cinematoba and how you can bring your story of generosity in Manitoba to life!
By National Screen Institute
Date and time
Wed, May 25, 2022 10:00 AM - 11:00 AM PDT
About this event
Cinematoba program manager Cam Bennett and The Winnipeg Foundation's Nolan Bicknell give an overview of this new community filmmaking initiative and break down how selected applicants will turn their project idea into a fully produced film.
Cam and Nolan will have a Q + A period for you to ask questions about the program, how to apply and what projects are eligible.
Learn more about Cinematoba and apply now. Application deadline is July 8.