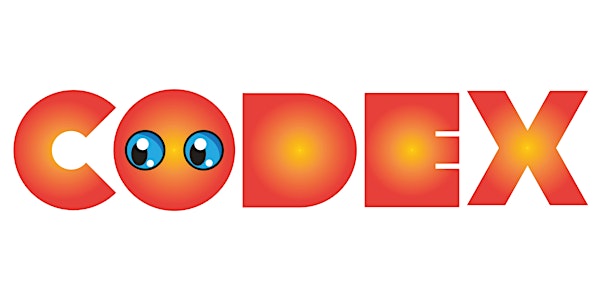 Date and time
Sat, Feb 8, 2020 10:00 AM - Sun, Aug 23, 2020 5:00 PM EST
Location
FOCUS Media Art Centre, Regent Park 38 Regent Street Toronto, ON M5A 3N7 Canada
Description
POSTPONED
until the risk of Coronavirus Disease (COVID-19) has pasted.
The new dates be avaliable and all attendees will be notified.
Take Free Digital Workshops. Earn a Certificate. Be Eligible for an Internship.
Learn a new skill, build new tech, create a game that goes viral. Start building your career in the fastest growing industry. Get your hands dirty in digital.

Our workshops are certificated by 3 of Toronto's top creative educators: OCAD University, George Brown Collage, and The Toronto Film School. If participants take 3 workshops then they receive a prestigious certificate and will be considered for an amazing internship opportunity with a business in Toronto.
Suited to Age groups 15-18 & 19-25
Digitizer: Game Lab
Rob Elsworthy
Febuary 2020, Saturday 8th & Sunday 9th, 10am - 5pm
Demystify the game making process and reveal the secrets behind some of the worlds most popular games. Cover the art pipeline for making game worlds, game characters, and animation.
Building Computers 101
Ryan Fukunaga
April 2020, Saturday 4th & Sunday 5th, 10am - 5pm
The workshop will focus on learning the essentials to building a desktop computer. Learning about basic hardware requirements, installing an operating system, and adding programs and applications to customize it using free and open source software.
Hello Sensor: introducing IoT & Analytics
Stephen Perelgut
March 2020, Saturday 14th & Sunday 15th, 10am - 5pm
Build an IoT (Internet of things) device and get it to listen and measure the environment, connect it to the Cloud, analyze results. Starting with computer hardware and operating systems, you will discover why there are over 3 billion IoT devices and all the amazing possibilities offered.
Steampunk From Junk
Tom Barker
April 2020, Saturday 11th & Sunday 12th, 10am - 5pm
Imagine turning a school desk into an arcade console, or giving an old bicycle a high-tech collision warning system.. maybe upgrading a toaster so it never burns the toast! Bringing together digital tech with junk is fun and helps to deal with the city's garbage troubles.
_________________
Rob Elsworthy
Professional director and artist working in the media industry. Creative thinker and problem solver with a strong analytical capacity. Highly adaptable to new technology and methods.
Rob Elsworthy has worked on many different projects in the game and media industry working with RockStar Games.
These are some of the Games that Rob has worked on.
Video Games
Red Dead Redemption 2
GTA V
Max Payne 3 (release May 15th)
Read Dead Redemption (Game of the year)
GTA IV ( Game of the year)
Manhunt 2
The Warriors
Metal Gear Solid - The Twin Snakes.
Ryan Fukunaga
Leading an innovative, community-focused non-profit working towards reusing technology to support a circular economy. Free Geek Toronto, Giving people the knowledge, attitude, and skills needed to be capable and resourceful individuals. Ryan Fukunaga is an expert in the technology world. He will be teaching how to build your own computer out of basic hardware equipment and recycled computers.
Stephen Perelgut
During his 27 year tenure at IBM, Stephen helped found their first Innovation Space in Canada and has organized, led and participated in many innovation-based initiatives and Hackathons. Stephen is best-known for helping leaders understand how the latest technologies can fit into their existing business structures and decide where to effectively invest in technology updates. His current areas of focus are Cloud Computing, IoT, Blockchain (both technical and business focus), Machine Learning, Network Security and Application Security. Stephen Perelgut now offers independent . consulting to help businesses understand the latest emerging technologies, and is a instructor for CodeX.

Tom Barker
Mdes(Eng) RCA MSt(Cantab) BSc(Hons) DIC FRSA FRCA
Design Fellow Royal Commission of 1851
He is currently the President and Chief technology Officer of Six Trends, a Toronto-based creative digital agency. Tom Barker has worked internationally as a multidisciplinary creative in the fields of design, art, and technology. His collaborations include the capsule and boarding design for the London Eye ferris wheel with DMJB Architects; and projects with the late architect Zaha Hadid. He was the Founding Chair of the Digital Future programme at OCAD University 2012-2015. Most recently Tom's book on Web App design was published by McGrawHill in 2019.
The workshops are part of CodeX: playable & disruptive futurist eArt showing at the Onsite Gallery OCAD University Toronto, January 22 - April 25, 2020.
About the organizer
CodeX provides digital education and outreach
programs within the City of Toronto.The purpose is to combat economic and cultural digital disparities by encouraging a learning-as-building approach, and empowering youth to 'take over the technology' and become creators with employment opportunities rather than passive consumers.
Canada's creative industries are growing faster than any other sector,
with interactive digital media jobs leading the way. Toronto is becoming a hub for the digital industry. Codex applies the "learning-as-building" approach, and empowers youth to take over the technology and become creators. Young professional will be taught by experts in the creative industries.
CodeX Partners
This initiative is a collaborative effort with eight partners, offering free digital education workshops, online learning, and leading to internship opportunities.
George Brown Collage
OCAD University
Equitable Back
Toronto Film School
Sixtrends
Regent Park Focus
Free Geeks
InerAccess Gallery