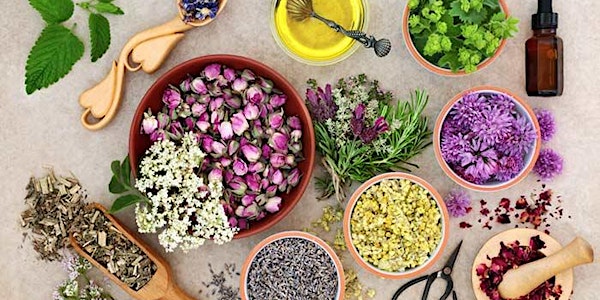 Multiple dates
Create Natural Skin Care - Masterclass
.This workshop is organized for health conscious people. Choosing natural ingredients in your every day life is a small step to wellbeing.
By BioAromatica LTD - Natural Holistic Skin Care
Date and time
Thu, Oct 18, 2018 3:00 PM - Wed, Aug 30, 2023 1:30 PM EDT
Location
Yonge & Eglinton, Toronto 70 Roehampton Ave meeting all participants in the lobby of the building Toronto, ON M4P 1R2 Canada
Refund Policy
Refunds up to 7 days before event
About this event
During this 2 hrs and 30 minutes workshop you will learn about the best natural ingredients that you can use in making healthy skin care products. We will talk about the benefits of natural oils & plants that can be used to improve overall health, particularly powerful for skin treatments. We will formulate a recipe for facial cream, body butter, skin toner, hair treatment oil & learn how to make natural balms & salves. Mother earth facilitates the growth of countless species of plants that contain the secret of essential oils. Since ancient times these have been used in an almost intuitive way. Scientific research has confirmed that they contain a broad spectrum of active ingredients. The most common ways to apply essential oils on our skin is by diluting them in plant based natural oils. When mixed and applied as a cream the active constituents of essential oils and plant carrier oils penetrate our pores. From there they pass through the tiny capillaries under our skin and continue to be incorporated into our circulatory system. The rest of the journey is easy to imagine. 
What else you should know
This workshop is organized for health conscious people. Choosing natural ingredients in your every day life is a small step in improving overall health and saving earth from further pollution. You will take home a sample of each product we make. We provide all carrier oils, essential oils & all tools. All products are pure natural with no chemicals or preservatives.
Learning a new skill is always good but if you can improve a quality of life it becomes meaningful and unforgettable experience. Enjoy your healthy lifestyle.
About the organizer
BioAromatica Ltd was founded with the goal to share knowledge and experience with people who wish to live and enjoy a healthy lifestyle. Vesna Tonkovic, an experienced aromatherapist and naturalist, has been continuing to further develop what her family started in early 1970. Growing up in Croatia by the Adriatic Coast, in her early childhood she learnt how to use wild mediterranean herbs in every day life, from skin care to food preparation. BioAromatica has been developed with the passion and respect for nature, with the skin care and personal hygiene products that are holistic and in a harmony with nature. We started a traditional soap making process by using only pure oils and natural ingredients like clay and minerals for a colour, essential oils for aroma or scent. The Skin care products and cleaning products have been formulated based on traditional use of herbals and plants macerated in the carrier oils. Nature is a powerful source of plants for overall health and skin treatments. Macerating and Distilling herbs are just some of many techniques in using herbs in skin care products. Our mission is to preserve nature and prevent further pollution of our planet Earth by sharing the knowledge of a healthy lifestyle. Every product we formulate and make is in harmony with nature. By using pure essential oils and plant based carrier oils, we formulated natural, powerful BioAromatica skin care. Our Holistic Soap has been one of the most popular cleansing and moisturizing product beneficial for every day use and any skin type, including the most sensitive skin. There is no hidden ingredient in our products. Our Workshops are transparent and all trade "secrets" reveiled. Nature offers all we need. We love to share the knowledge of making natural body/skin care products with health concious people. Our Workshops are entertaining and for many people it's been a meaningful experience that affects their lifestyle in a positive and creative way.