Description
Culture Shift is a 3-month leadership course focused on tools and opportunities to shape a better future in three focus areas:
Social Capital + Social Entrepreneurship + Art for Change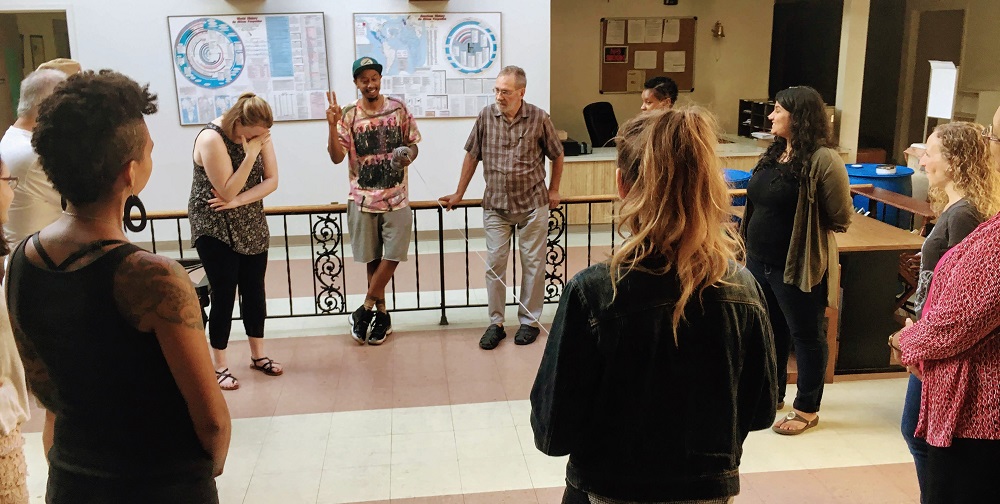 Fall 2019 Course Description:
Today we are faced with growing economic, social and environmental challenges that demand a fundamental paradigm shift. This shift values people over possessions and helps us heal, reconnect and work together across divisions to create a better future. In this course, you'll have the opportunity to learn from and engage closely with leaders of Scarabys Consulting and other practitioners catalyzing cultural change.
Each month will include two 2-hour sessions at Kheprw Institute (3549 Boulevard Place) focused on each topic. The first session will be focused on networking and dialogue with a panel of practitioners. The second session will be a workshop focused on learning and applying key concepts.



Testimonials: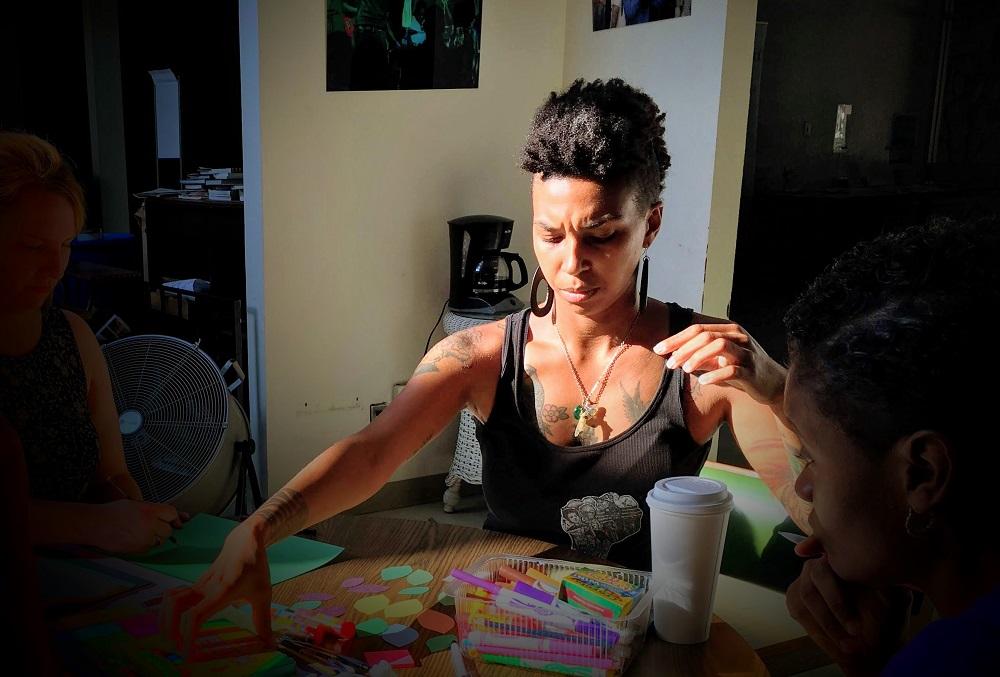 "I had the privilege of being apart of the first Scarabys Consulting MasterClass discussing social equity and it was beyond life affirming. To be able to see the true value in community and work, outside of monetary capital, gave me the push I needed to take my work to the next level. I would recommend Scarabys Consulting to everyone and anyone that is ready to evoke real change within their work." - Tatjana Rebelle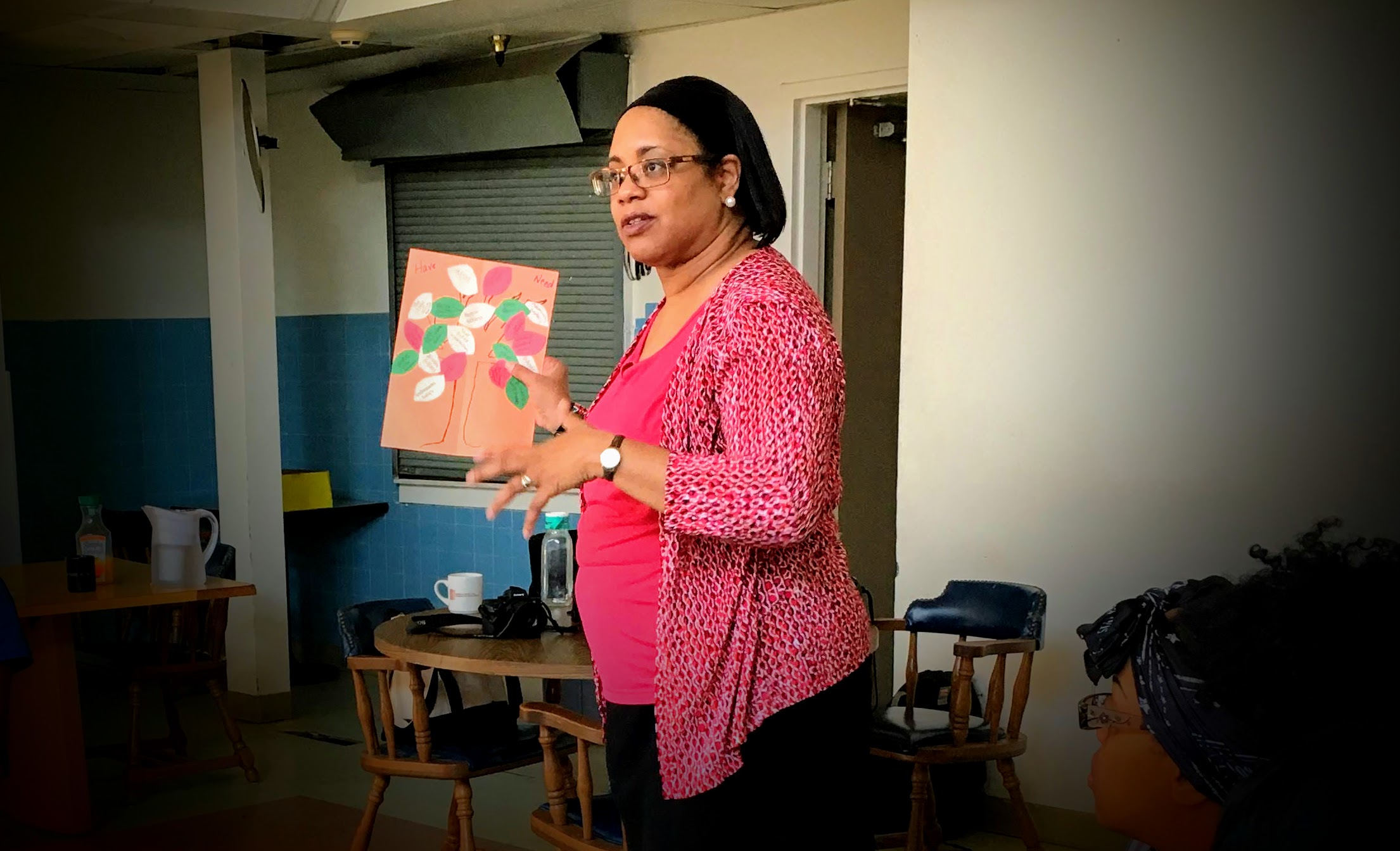 "Through our Culture Shift class, we established social and cultural networks that extended beyond the classroom setting. We learned powerful ways to enhance community investment, civic engagement and economic development to improve urban community well-being...The class motivated me to focus on my own social responsibility to engage in social justice endeavors that make a positive difference in sustaining neighborhoods and communities with effective urban renewal efforts that benefit all people, regardless of their racial and socioeconomic status." - Latosha Rowley
Course Schedule:
1st and 3rd Mondays, 9-11am August through October.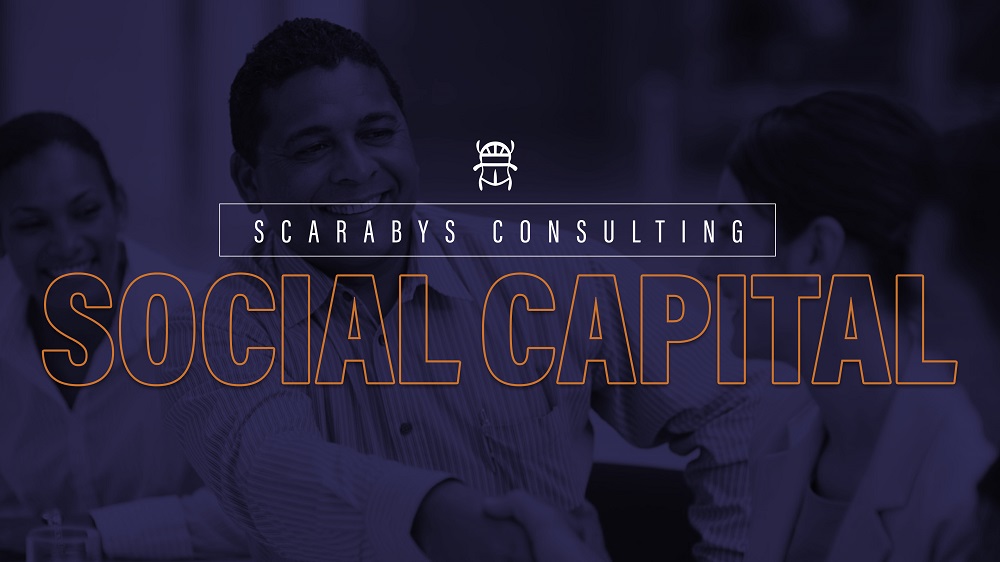 Social Capital Panel - August 5th

, 9-11am
Social Capital is the depth and breadth of your relationships in a community and is often the most resilient resource you have. This panel will bring together experts who will speak to communities that have built and leveraged social capital to enact change. Join us for an engaging and lively discussion on how you can utilize this as a tool for social change and empowerment. Panelists TBA.

Social Capital Workshop - August

19th, 9-11am
This interactive and engaging workshop will help build skills and practice on how you can use social capital to create change in your community. During this session we will walk you through the critical steps of understanding what social capital is, identifying and building your social networks, and accomplishing your goals drawing from this social capital you have built. The Kheprw Institute social enterprises Community Controlled Food Initiative and We Run This illustrate social capital in action.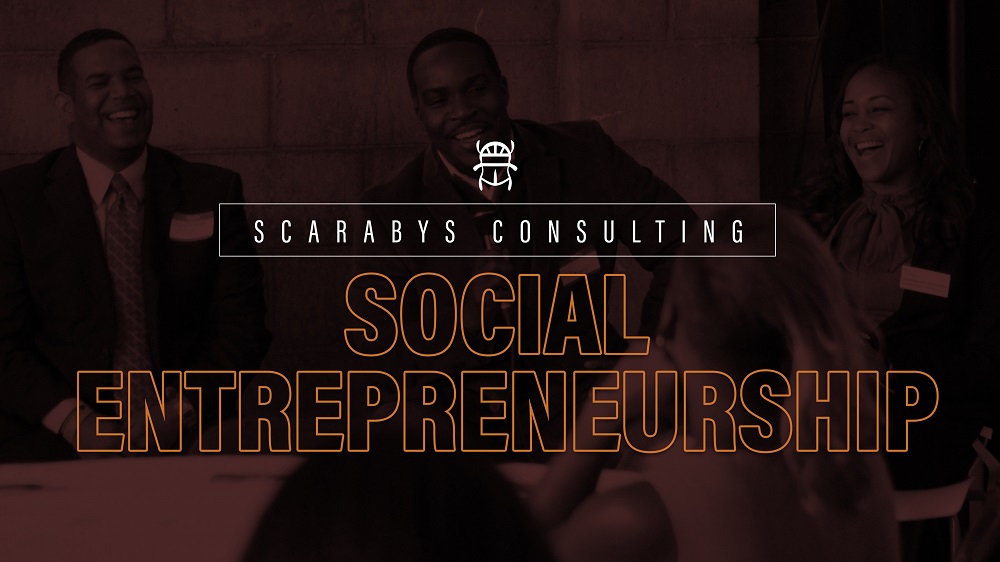 Social Entrepreneurship Panel - September 2nd

, 9-11am



Using the entrepreneurial model to address the social needs of the community and create opportunity, social entrepreneurship aims to create agency, economic leverage, and self determination in communities while addressing critical social issues. As the economy continues to shift, social entrepreneurship has emerged as an attractive model for a changing environment. Social entrepreneurs and experts presenting on the panel will share best practices and approaches. Panelists TBA.
Social Entrepreneurship Workshop - September 16th

, 9-11am



This workshop will provide a how-to, theory and practice of social entrepreneurship as a way to transform society, impact social/environmental issues, and create opportunity in community. We will cover what social entrepreneurship is, using examples from around the world and the work of the Kheprw Institute, practice formulating social enterprises using social capital, and learn about the social enterprise model as it relates to this moment in our social and economic environment.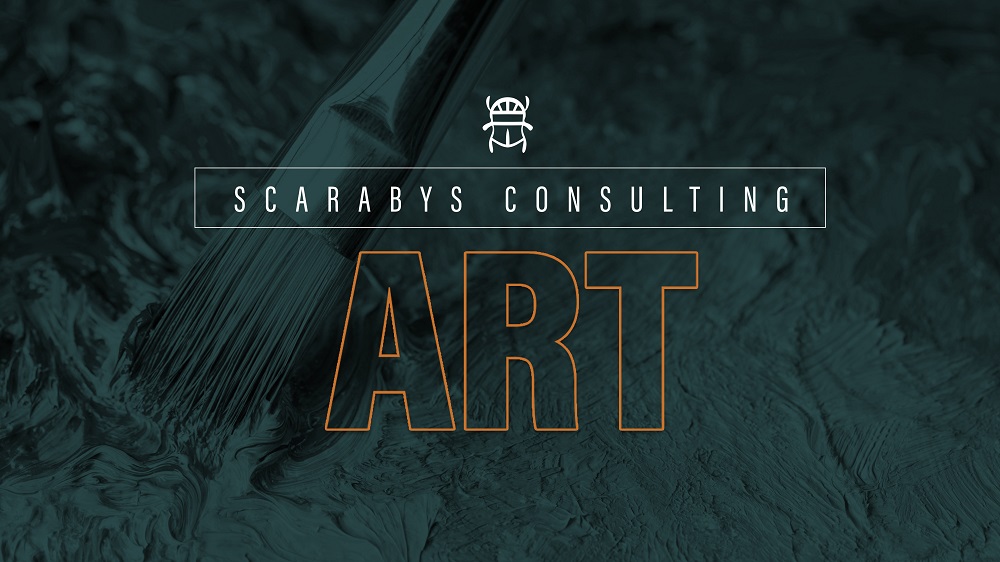 Art for Change Panel - October 7th

, 9-11am



Historically art has always influenced the direction and narrative of communities. Join us for a conversation grounded in exploring the ways art is used to build community, raise consciousness, inspire people to action and spur creativity. We will have a panel of local artists, sharing their experiences and approaches for using their artistry as a tool for change. Panelists TBA.
Art for Change Workshop - October 21st

, 9-11am



How does art influence community? In this workshop we will explore tools and strategies that artists use presently and historically to build community, raise consciousness, inspire people to action and spur creativity. We will identify local and national examples and work in groups to brainstorm how these strategies might be used to build community in Indianapolis.


Meet the Instructors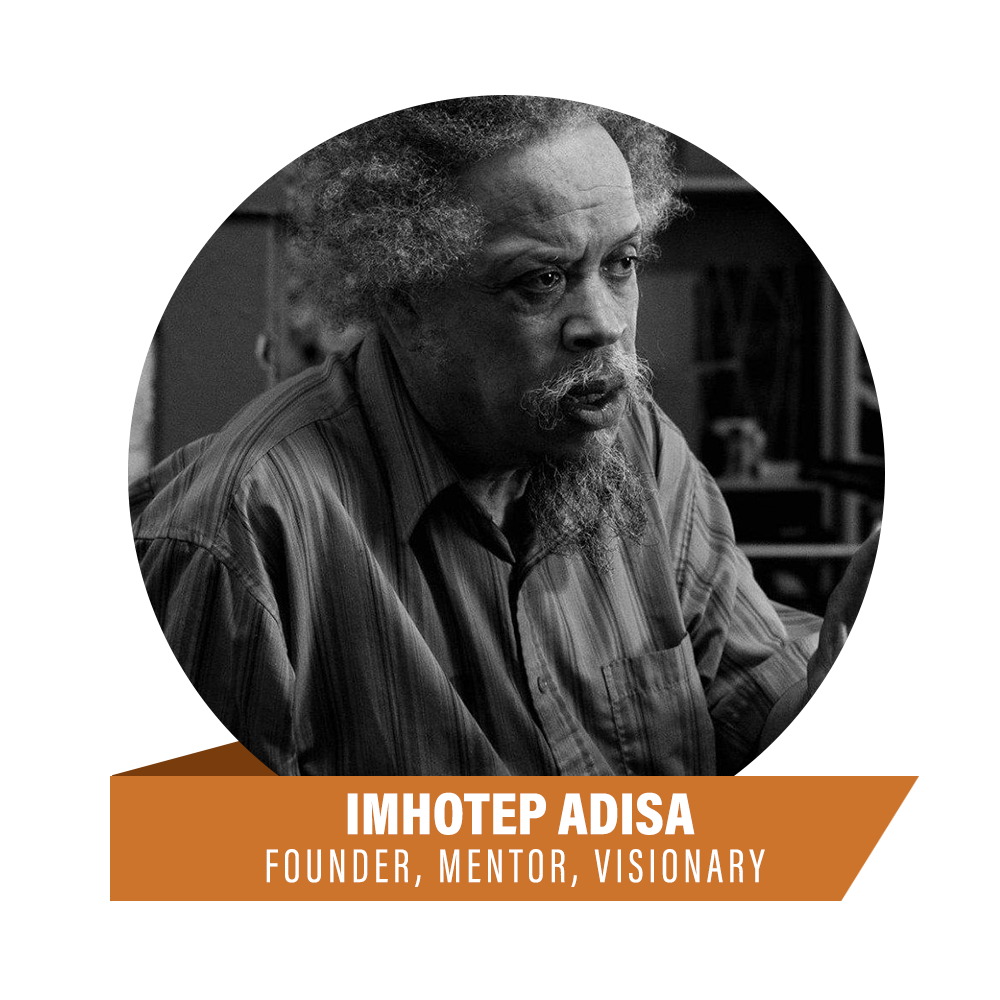 Imhotep Adisa is the Executive Director and Co-Founder of the Kheprw Institute, a non-profit organization focused on youth development in Indianapolis, IN. Over the course of a momentous 14 year period, Imhotep has guided the Kheprw Institute (KI) as it has blossomed from a small mentorship program serving 5 African American high school males to a mid-size intergenerational multi-racial organization addressing and creating future-oriented solutions for myriads of community challenges: education, environment, economy and empowerment.
Drawing on a lifetime of experience as an entrepreneur and servant leader, Imhotep has helped to successfully launch a multitude of social enterprises with little to no monetary capital. He instead focuses on the power of social capital and believes relationships and people are the most valuable resource in any community. He uses these community-centered businesses as platforms for community economic development and leadership development, serving as a mentor and coach to dozens of individuals within the organization and outside of it. Three of these enterprises are described below.
imhotepadisa.com
LinkedIN
Facebook
Twitter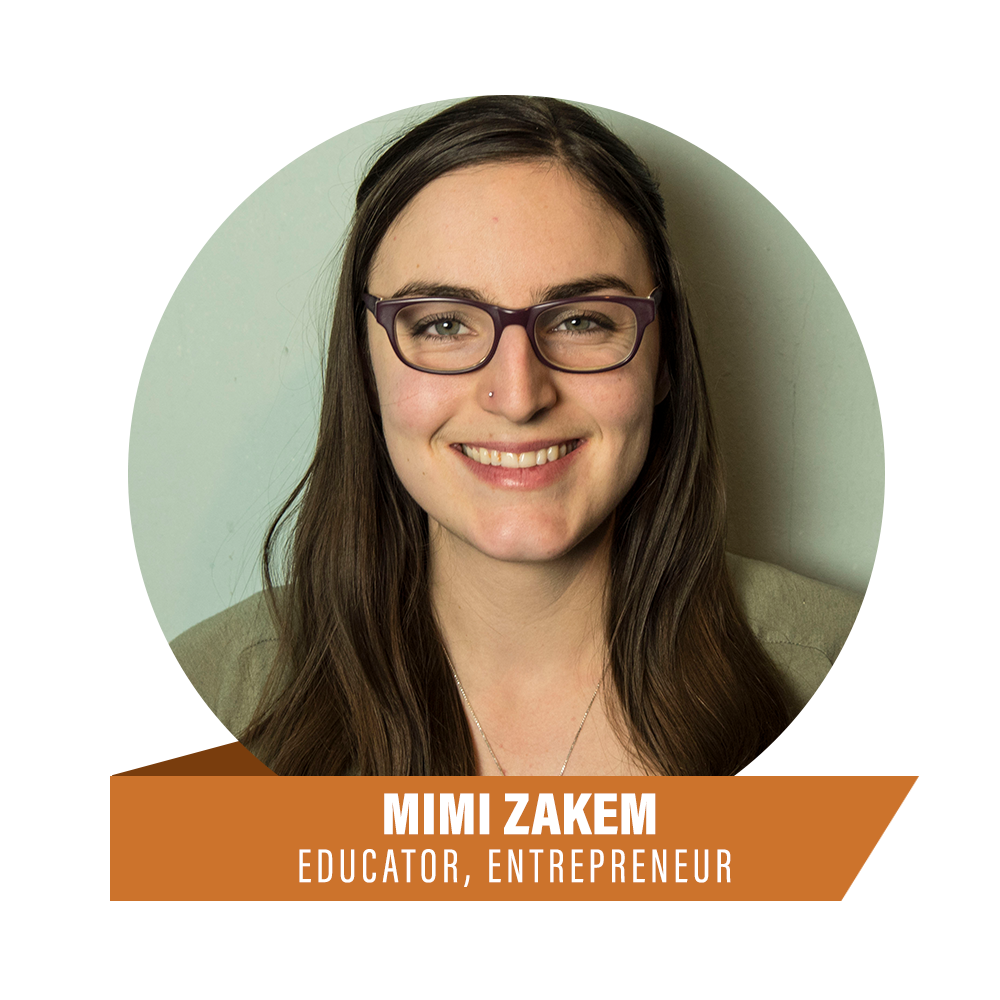 Mimi Zakem studied environmental management at Indiana University Bloomington where her passion for community-based social change and food system work blossomed. She moved to Indianapolis in 2015 to work with urban farmers as an AmeriCorps VISTA. She connected with the Kheprw Institute and became heavily involved with the Community Controlled Food Initiative as an approach to fresh food access and community building. She is a founding partner of Scarabys Consulting, co-leading curriculum development, speaking and facilitation. She is grateful for heaps of mentorship and community love, as she works toward self-mastery and growing her contribution to community.
LinkedIn
YouTube - Community Controlled Food Initiative
IndyStar: Community Collaboration in Key to Food Security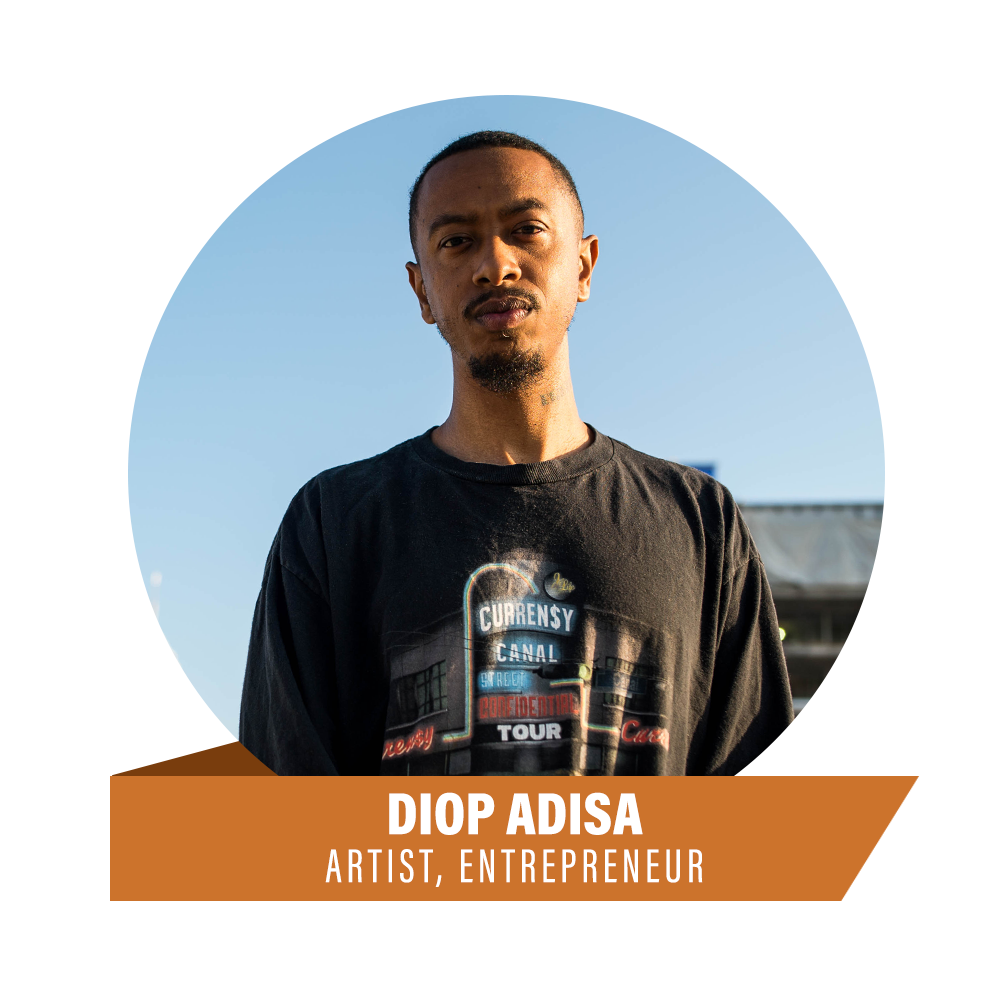 Diop Adisa was born and raised in Indianapolis, Indiana. He is a graduate of IUPUI studying philosophy. He has been with the grassroots community organization Kheprw Institute (KI) since its inception back in 2003. To describe him simply, he's an artist, activist and entrepreneur. He's a founding partner of Scarabys Consulting where he is a leader in curriculum development, speaking and facilitation. He's also an independent hip hop artists who has work within the Indianapolis hip hop community for the past 10 years.
diopmusic.com
Instagram
Facebook
Twitter
Spotify
.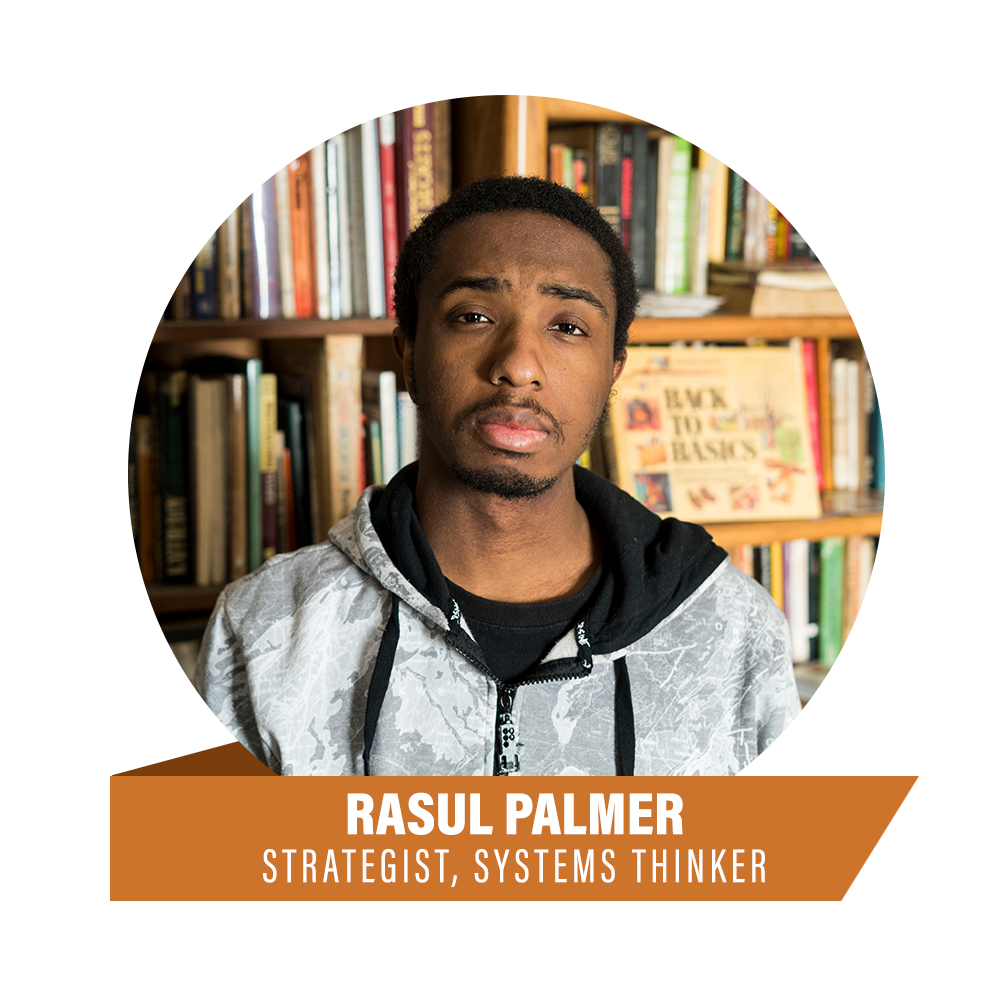 Rasul Palmer has been an integral part of the Kheprw Institute for over 10 years. He is a natural systems thinker and is always looking at the bigger picture. He has facilitated many community conversations and public forums at Kheprw Institute over the years including series on The New Jim Crow by Michelle Alexander, Between the World and Me by Ta-Nehisi Coates and currently he is a co-facilitator for Afrofuture Fridays along with local Indy writer Maurice Broaddus.
afrofuturism.kheprw.org
YouTube - Rasul Palmer talks about The New Jim Crow
YouTube - Systems Thinking and Aquaponics
Registration Fees:
Want to sponsor a scholarship?
Click the register button above to help us make the class accessible to more people.