Description
Please join us virtually for a cozy and warm evening of community, adventure and storytelling featuring two successful Windsor-based LGBT #dreambuilders and entrepreneurs.
Jordynne and Gio will share their trials, tribulations and triumphs on the road to building successful businesses - and reflect on how being queer shaped that journey.

We will be hosting this event on Zoom (all registrants will be e-mailed a link). We look forward to seeing you there!
Featuring
Jordynne Ropat
Owner and Operator of Plant Joy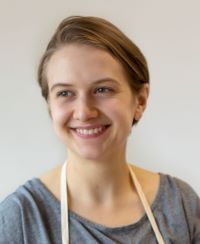 Jordynne Ropat is the owner and founder of Plant Joy, a local vegan doughnut shop that places a high priority on organic and fair-trade ingredients. Jordynne initially planned to attend medical school and become a doctor, and accomplished her Master's degree in Neuroscience towards that end. However, she realized her true passion was in baking and so in 2015 she began her business creating a product that she felt Windsor was missing: vegan doughnuts.
She grew her business from renting kitchen space and attending pop-up markets to having a storefront and a staff of 10. I want to be an example to show others that your life doesn't have to follow the path that you thought it was going to. I especially want to be an example for other queer entrepreneurs and women to show them that it is possible to succeed in business while honouring and being proud of your multiple identities.
Gio Petrucci
Founder of GIOGRAFIK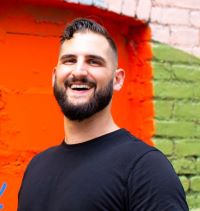 Gio is the Founder of GIOGRAFIK, a boutique creative agency specializing in branding and design strategy. From developing socially-conscious campaigns, branding several local businesses and collaborating with international corporate clients, Gio uses his platform to create informed, conscious design. You can see his work at giografik.com or on Instagram @giografik
About Agents of Pride
Agents of Pride is a series of workshops dedicated to queer and trans women, as well as their allies, who are making a positive and tangible difference in the lives of others.

Powered by Windsor Pride Community, Agents of Pride sits at the nexus of gender, sexuality and change-making. Our goal is to offer curated experiences that build community and mobilize knowledge for women entrepreneurs, innovators and leaders.

All the workshops are grounded in the reality that gender equity is a necessary – and often missing – in the places that we live and work. As a result of Agents of Pride, queer and trans women, as well as their allies, will see that they're not alone; will hear and learn from each other's experiences; and will be equipped with tools to add to their change-making toolbox.
This project is supported by the Pilot Fund for Gender Equality, a collaboration between Community Foundations of Canada and the Equality Fund, with support from the Government of Canada.

Ce projet est soutenu par le Fonds pilote pour l'égalité des sexes, une collaboration entre Fondations communautaires du Canada et le Fonds Égalité, avec l'appui du gouvernement du Canada.
#DreamBuilders is also made possible thanks to the support of the Windsor-Essex Community Foundation (WECF).