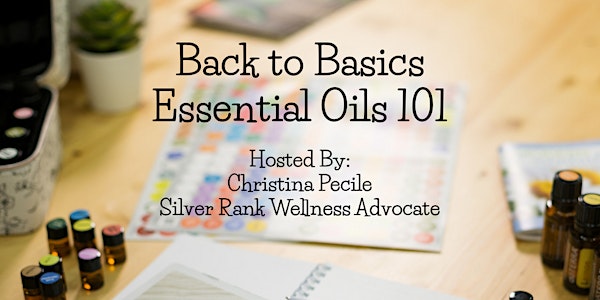 Multiple dates
Essential Oils 101
Are you looking for natural ways to manage your health & wellbeing? Essential oils are simple to use, safe and effective. Details below!
Date and time
Tue, Jan 10, 2023 6:00 PM - Tue, Dec 19, 2023 7:00 PM PST
About this event
Welcome to the first stop of your Essential Oil Journey. Using essential oils to support both your physical and emotional wellbeing is an empowering step you can take in living a more natural lifestyle. BUT that is only the tip of the iceberg.
In my classes I aim to introduce the benefits of using essential oils in ways that you may not have considered before. If you decide to continue your journey with the oils with me, I will give you all the support you need going forward as I truly want you to feel empowered. You will have access to my private community where I share ongoing education around the oils and other products and natural lifestyle protocols.
When taking my Class you can Expect:
*To learn how you can use pure, potent, safe essential oils in your everyday life.
* How to support your Immune System
* How to support your digestion
* How to support your respiratory issues
* How to support muscle tension, aches and pains
* How to support your emotional & mental wellbeing
AND SO SO MUCH MORE!! PLEASE COME WITH YOUR BURNING QUESTIONS! I will also touch on topics like:
What are essential oils and what to look for when shopping for them Why doTERRA oils are being used in medical facilities, in clinical studies and people are seeing results. How to use them aromatically, topically, and internally for your specific needs.
The TOP 10 essential oils and how you can use them to manage many of your and your family's ailments at home leaving you feeling empowered and equipped.
How to purchase the products at the cheapest price What you get from me and my Seize the Moment Oil Community when you purchase
Q&A time and option to book a FREE 1/2 hour consult with myself
About the organizer
Welcome to the FIRST STOP of the Essential Oil Journey Express - Education!