Description
Earlier this year, the Institute of Electrical and Electronics Engineers (IEEE) created the IEEE Blockchain Initiatives (BCI) to be the hub for all blockchain projects and activities. On October 25, IEEE BCI will be in Waterloo Region to launch their first Canadian group with a networking event at Catalyst137.
This event forms the first gathering of the new IEEE Blockchain Initiatives Group by local IEEE members. Your attendance will help support the development of the speakers bureau on blockchain applications and technologies in Waterloo Region.
Attendees will hear from academia and industry speakers, followed by a networking reception.
Speakers include:
Agenda:
3:30 - 5:00 pm | Presentations
5:00 - 6:00 pm | Networking reception
Special thank you to our partners: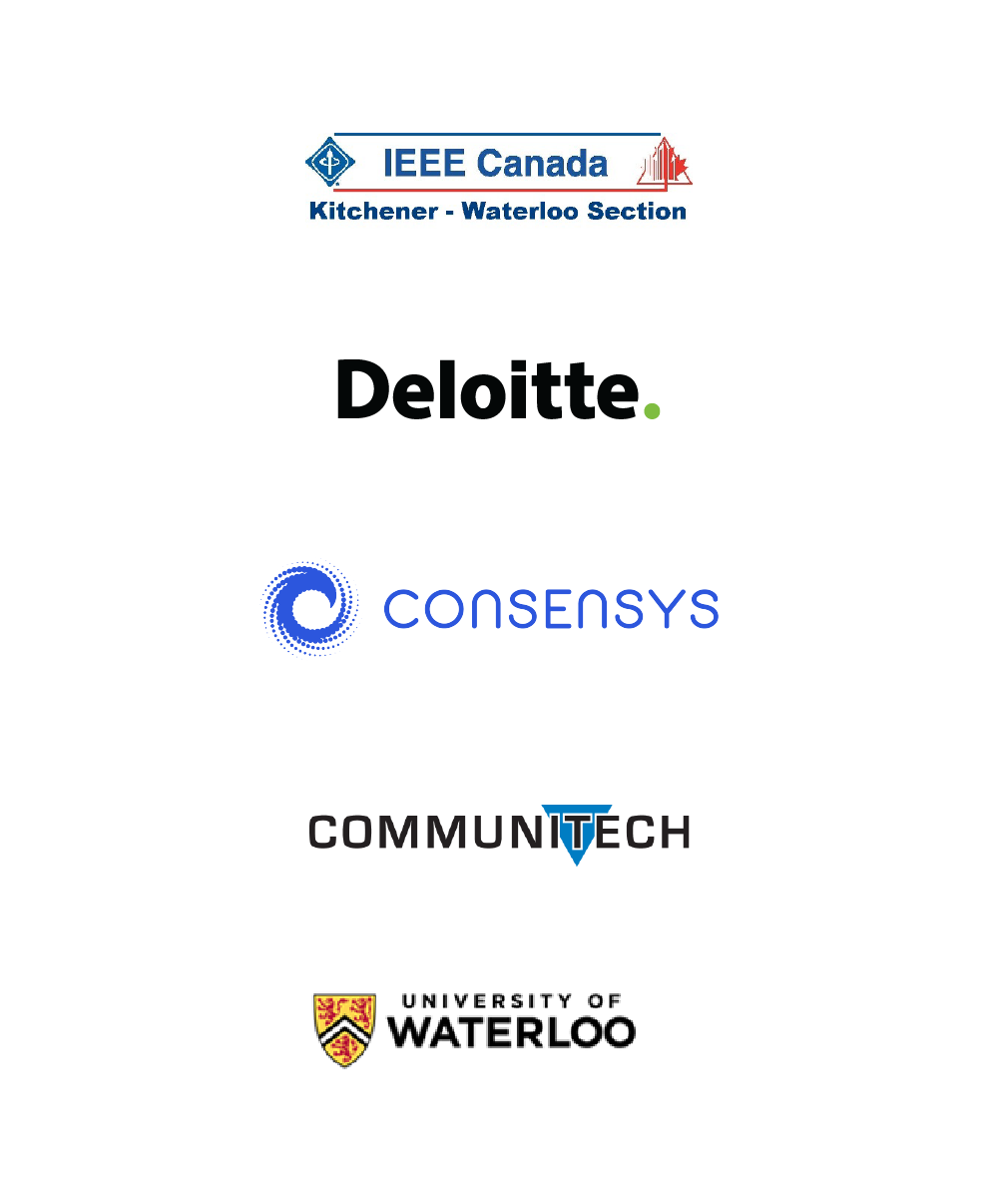 -----------------
Cancellation policy: 7 days notice is required to obtain a full refund (Thursday, October 18, 2018 at 5:00 pm)
-----------------
Construction in the Region
As you may know, there is some construction happening in Downtown Kitchener, so you may hit some traffic getting here. Please check the latest updates from RideION.ca to help plan your best route.
Parking
Don't worry, we've got you covered. There is lots of parking available at Catalyst137 which is located off a Glasgow Street.