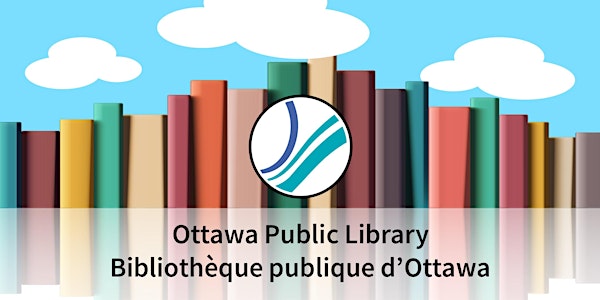 Facilities Framework | Cadre sur les installations
Your Library. Your needs. Your branches. | Votre bibliothèque. Vos besoins. Vos succursales.
About this event
Ottawa Public Library (OPL) is seeking your input on facilities planning!
Be part of the change and help us plan for the future by completing a survey, available in English and French, online and with hard copies in branches, until September 15, 2022.
The survey is designed to confirm that the draft Facilities Framework reflects the needs of the Ottawa community. The Framework will serve as a roadmap to ensure more equitable coverage to Library branch services across Ottawa. It will also allow OPL to identify gaps in terms of access to Library branches and to determine how OPL should address these gaps.
Join us on Tuesday, August 23, from 7 pm to 8 pm for a virtual, bilingual open house regarding the approach and the intended use of the Facilities Framework. Bring your questions!
The draft Facilities Framework is also available online and in branches for consultation purposes.
See you there!
***
La Bibliothèque publique d'Ottawa (BPO) sollicite votre avis sur la planification de ses installations !
Faites partie du changement et aidez-nous à planifier l'avenir en remplissant un sondage, disponible en anglais et en français, en ligne et en version papier dans les succursales, jusqu'au 15 septembre 2022.
Le sondage a pour but de confirmer que l'ébauche du Cadre sur les installations reflète les besoins de la communauté d'Ottawa. Le cadre servira de feuille de route pour assurer une couverture plus équitable des services des succursales de la Bibliothèque à Ottawa. Il permettra également à la BPO de cerner les lacunes en matière d'accès aux succursales de la Bibliothèque et de déterminer comment la BPO devrait combler ces lacunes.
Joignez-vous à nous le mardi 23 août, de 19 h à 20 h, pour une séance portes ouvertes virtuelle et bilingue sur l'approche et l'utilisation prévue du Cadre sur les installations. Faites-nous part de vos questions !
L'ébauche du Cadre sur les installations est également disponible en ligne et dans les succursales à des fins de consultation.
Au plaisir de vous y voir !