Description
Afrofusion is a blend of traditional and contemporary African styles fused with a multitude of dance styles such as Hip Hop, Dancehall, Soca, Contemporary, House and more. It is a fusion of various vocabularies seamlessly put together to create a very unique blend of movement. Esie Mensah has been perfecting her style for over 4 years. This is one that continues to evolve as she grows as a choreographer and dancer.
• No previous experience required.
• Please wear comfortable clothing.
• Washrooms are available for changing.
• Please bring your own water bottle.
Class capacity is 50 participants. 25 spots are being reserved for drop-in participants. Please arrive early to sign-in. Late comers will not be allowed entrance.
About the Instructor - Esie Mensah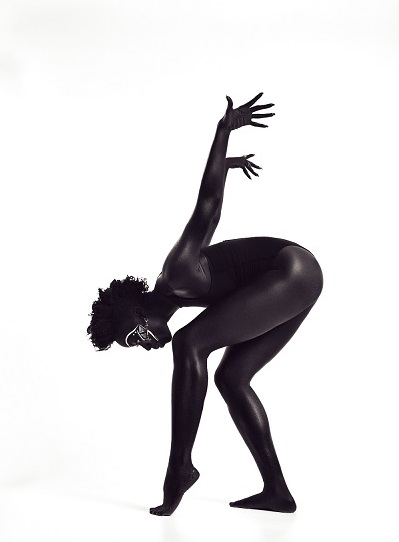 © photo Asiko

Esie Mensah, dancer/choreographer/teacher/model was named 100 Black Women to Watch in Canada in 2017, 2015 recipient of the Cultural Promotion award from the Ghanaian-Canadian Association, 2014 Black Canadian Award Winner for Best Contemporary Dancer. Esie and her company The Black Stars were recently on stage with French Montana on Live with Kelly and Ryan in Niagara Falls. She has worked with some of the industry's biggest icons such as Arcade Fire, Rihanna, Drake, Janelle Monae, Nelly Furtado, Flo Rida, as well as Coca Cola, Luminato, TIFF, Right to Play, FIFA, WE DAY and more. Esie was the co-choreographer for "Panamania" Victory Celebration as apart of the 2015 Pan Am Games entertainment. Choreographer of the CHFI commercial "Mornings are a little different" for the Erin and Darren show. Featured dancer in the 2016 FOX TV remake of Rocky Horror Picture Show "Let's do the time warp again" featuring Laverne Cox and Adam Lambert directed by Kenny Ortega and Lou Adler. Esie was the movement designer for 1837: Farmer's Revolt directed by Philip Akin for the 57th season of Shaw Festival. Esie and director Alexis Wood (Vice/CBCArts) shot a short documentary surrounding her recent work, Shades of Blackness. It speaks about the issue of shadeism within the black community and several communities

Class Location & Arrival Information
Location: Sony Centre For The Performing Arts - Rehearsal Hall

Entrance: Yonge Street Entrance (located along Yonge Street on the west side of the building halfway between Front St. and Esplanade - SEE PHOTO BELOW).

Doors will open at 5:30PM

Community Class Liability Waiver. As a participant, you only need to complete and return this form once. After that, you are eligible to participate in all community classes. Copies of this form are available upon arrival at each class. Alternatively, you may print and complete this form in advance and bring it with you to your first class.

Waitlist & Drop-In Information
Waitlist: If the Eventbrite Registration is full, we encourage you to join the waitlist! We will contact the waitlist with a class reminder and any updates regarding the number of available drop-in spots. If you are not contacted by Eventbrite to join the class, you are welcome to attend as a drop-in participant (first come, first served).

Drop-ins: Regardless of being on the waitlist, anyone is welcome to arrive as a drop-in participant. We will reserve 25 spots per class for drop-ins and will allow additional drop-ins up to the capacity of the class in case there are cancellations or no-shows.

Eventbrite Registration Policy
Cancellation Deadline - 24 hours prior to the class. If you discover you are no longer able to attend, we kindly ask that you cancel your order or email education@sonycentre.ca to notify us a minimum of 24 hours prior to the class.

After three "no-show" instances or three cancellations received with less than 24 hours' notice, CTT reserves the right to cancel any future Eventbrite orders you may have for Sony Centre Community Classes. If your Eventbrite Registration is cancelled, please note you are still welcome to attend as a drop-in participant if space is available!

YONGE STREET ENTRANCE