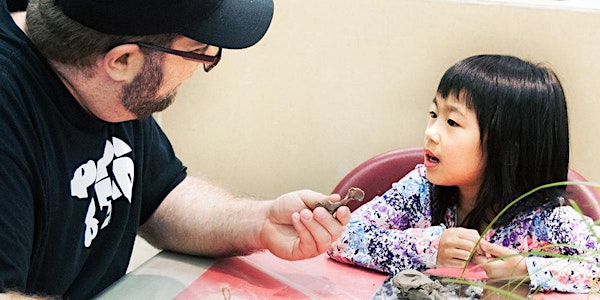 Frog Hollow Reggio-Inspired Mentor Program
Spring 2023 Session
By Frog Hollow Neighbourhood House Reggio-Inspired Learning Centre
About this event
If you or someone you know is a leader at heart and inspired by the Reggio Emilia approach, it is time to to gain the skills and knowledge that support you in taking your Reggio journey to the next level!
The Frog Hollow Reggio-Inspired Mentor Program is a four-course program that includes:
studying the many theories and philosophies related to the Reggio Emilia approach
discussing emergent issues and considering every-day practices
understanding the role of mentor in curriculum meetings
developing an in-house project that is based on the participant's organization
participating in practicum that offers real-life experiences
Participants from the Program will receive a Certificate of Professional Development.
This is your chance to:
Deepen your understanding of the Reggio Approach
Start or expand your organization's Reggio-inspired journey based on its culture and values
Learn about the structural adjustments that support the journey in your organization
Practice being a mentor on the floor to support educators
Understand the role of Curriculum Design Meetings in Reggio-Inspired settings and learn how to facilitate them
Get practical information that has been tried at our programs and hands-on experience through the practicum course
Program Starts on March 2, 2023.
All Classes are 6:15 to 8:15 pm Pacific - on ZOOM unless otherwise decided by the group
Dates are as followed:
Course 1: March 2, 7, 16
Course 2: March 30, April 6, 11
Course 3: April 27, May 4, 9
Course 4 & 5: May 25, June 8, 13, 22
Please note we cannot issue REFUNDS for this program. Please check dates and times before registering
For more information, please contact Maryam: maryam@froghollow.bc.ca
About the organizer
At Frog Hollow Neighbourhood House's Reggio-Inspired Learning Centre, it is our intent to share our thoughts and reflections and to provide leadership and training regarding the Reggio Emilia approach with our community. We work in partnership with individuals and organizations inspired by this approach and hope to become a place to bring together ongoing, meaningful dialogues that create knowledge, inspire and advocate for the rights of children as active citizens of today.