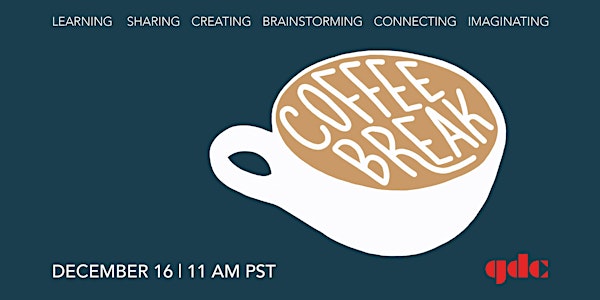 GDC Coffee Break
Coffee Break is a place to meet with designers, educators and students. It is a free online social on every third Wednesday of the month.
About this event
Overview
GDC believes that designers should come together to help each other during these strange times.
Now you can join us Every Third Wednesday of the month. This month is 16th December, 2020.
Do you want to socialize with fellow designers with no agenda at all? Are you teaching online and feel like learning from other educators? Are you students who lack of connection during these time? Let's meet online to share our views, our work, our ideas, and our knowledge. Everyone is welcome to attend. Free!