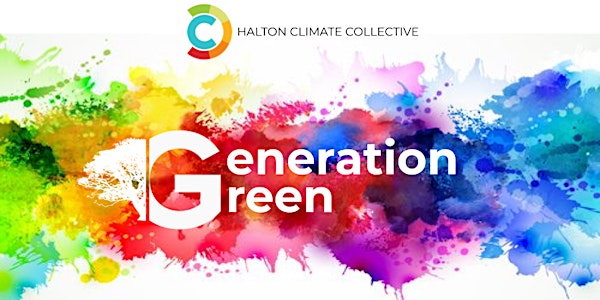 Generation Green Wrap-up Event
Generation Green Wrap-up Event
About this event
UPDATE: For the safety and well-being of all members of the Generation Green program, and in consultation with our partners, we have taken the proactive step to move the Wrap-Up Event to an ONLINE PLATFORM in order to limit the spread of COVID-19. The Wrap-Up Event will now be held on Zoom from 10:00 - 11:30 am on Friday March 20.
At the ONLINE Generation Green Wrap-up Event, #GenGreen students will come together to share their projects and their impact with their peers. All successful students will receive a Certificate of Completion and a chance to win prizes and awards! During the Online Wrap-Up Event, winners will be announced, and their prizes and awards will be sent in the mail following the event.
In order to be eligible for prizes and awards, students MUST submit their presentation, summary, and photo to this Google Form so that their project can be showcased online. Students are free to present their projects however they would like, such as a video, poster board, PowerPoint, picture collage/ slideshow, website, etc., as long as the presentation explains the who, what, when, where, why and how in enough detail that other students will be able to understand your project. Presentations will be showcased online after the Wrap-Up Event.
Using Zoom
The Wrap-Up Event will be hosted on Zoom. Please follow the instructions below to join, and allow time to test your set-up and connection in advance.
Date and Time: Mar 20, 2020 10:00 AM
Your Meeting URL: https://zoom.us/j/863411665
Your Meeting ID: 863-411-665
A hard-wired (Ethernet) or Wi-Fi high-speed internet connection is required to join the webinar. You also need to have a speaker or a headset/headphone connected to your device to listen to the audio portion of the webinar.
If you haven't used Zoom before, please follow these instructions:
To join from computers (Windows, Mac or Linux):
Before the webinar, download and install Zoom Client for Meeting from https://zoom.us/download. About 5-15 minutes before the webinar starts, click the Meeting URL provided above. Depending on the setting on your device, the webinar will open automatically OR you will be prompted to Join the Meeting and you need to enter the Meeting ID provided above. You can test your computer set-up using this link: https://zoom.us/test
To join from mobile devices (iOS or Android):
Before the webinar, from your mobile device, download and install ZOOM Cloud Meetings from Apple Store (for iOS) or from Google Play (for Android).
To join from a traditional phone (*Listen ONLY and long-distance charges apply):
From Canada, Dial: 1+ 647 558 0588. When prompted, enter Meeting ID provided above, followed by #.
For technical assistance, contact Zoom: https://support.zoom.us/hc/en-us