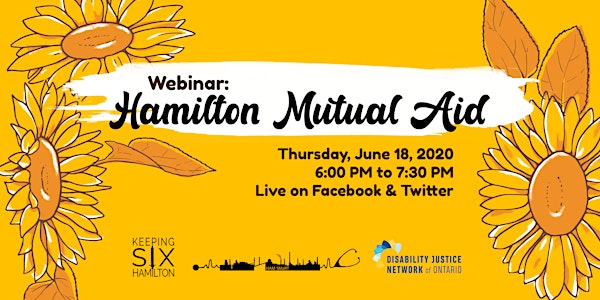 Hamilton Mutual Aid Webinar
DJNO, K6, HAMSMaRT, Kyle's Place, SWAP, and Strathcona Mutual Aid in conversation about what mutual aid means to us, and where we go next.
About this event
COVID-19 has illuminated the many ways that racism, colonization, capitalism, ableism, and other forms of violence intersect to harm people and communities. However it has also opened a window to imagine and create communities where we collectively care for each other. DJNO, Keeping Six, and HAMSMaRT are excited to be co-hosting this event, where we ask local organizers to share what mutual aid means to them, what work they have been engaging in, and their hopes for the future of community care and mutual aid in a post-COVID world.