HamOnt JS 2017

Saturday, 30 September 2017 from 10:00 AM to 5:00 PM (EDT)
Event Details
HamOnt JS is 100% sold out!
We are unfortunately unable to offer tickets at the door due to capacity limits.
Join the newsletter to find out about future events in the HamOnt series!  Next up is HamOnt UX on Saturday October 28th!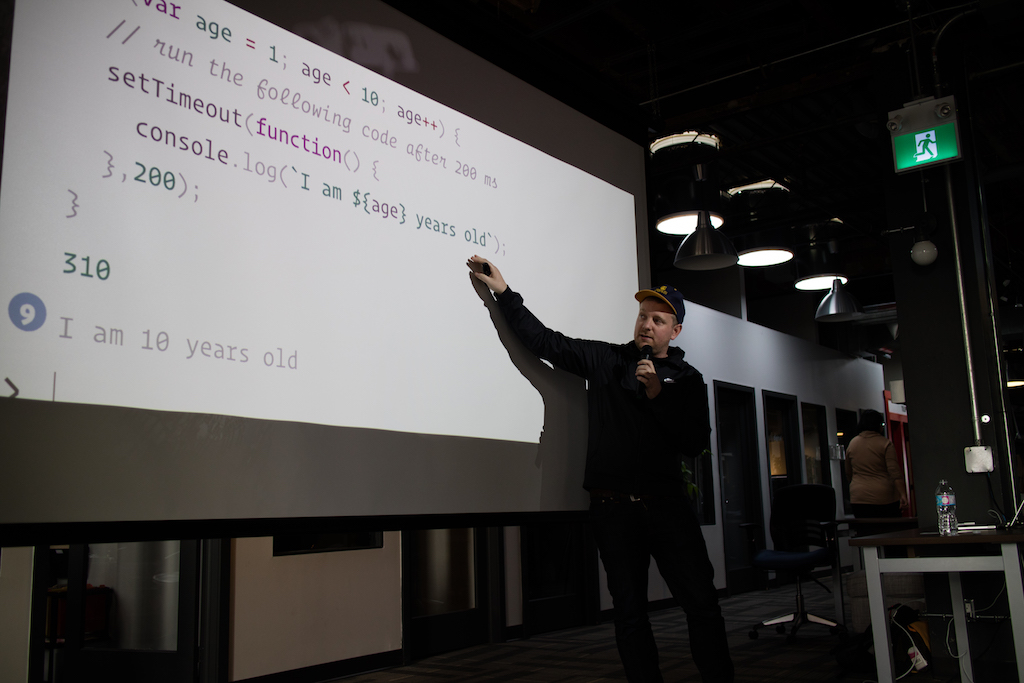 HamOnt JS is a JavaScript conference in its 2nd year... low cost and kick ass, featuring experts from within and abroad for a full day of talks... we would love for you to join us on Saturday September 30th!
Check out the schedule of talks below! HamOnt JS attendees can also expect morning coffee & snacks, lunch, afternoon drinks & snacks, and an after party!
Schedule
9:00 a.m. — 10:00 a.m.
Arrival and registration!  We'll have coffee and snacks available!
10:00 a.m — 12:00 p.m.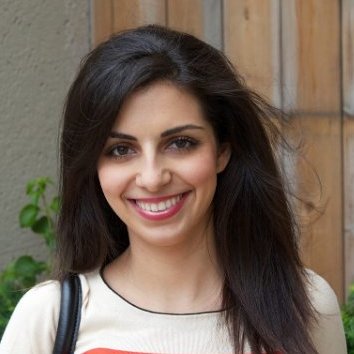 Partner at Upspark
Talk: The Wheel of Startup Life
Technology teams, at startups in particular, are often too busy writing code and fixing bugs to step back and reflect on their practice. As a result, they are not able to adopt the mindset, tools and processes that lead to a higher performance. In this talk, we will explore some of those often overlooked areas that can transform how your team works. This is your chance to reflect on the health of your engineering organization and to walk away inspired and armed with some ideas you can start implementing right away.
Bio: Juan is a veteran technology leader with experience building successful teams in fast-paced startup environments. She is eager share knowledge and connect with the tech community through speaking at technology events. She has developed and led workshops covering a wide range of topics, from programming skills to leadership development. Her latest venture, Upspark, is a consultancy focused on helping companies turn their vision into reality via hands-on technical leadership that improves technology, process, communication and ultimately tech delivery and output.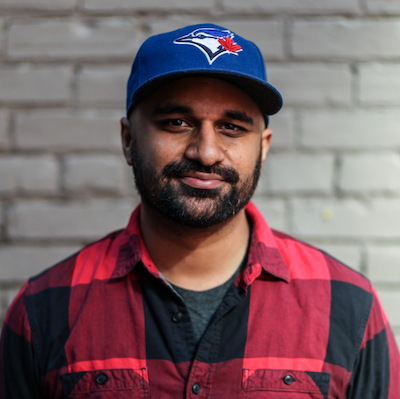 Head of Engineering at Pungle Payments
Talk: Leveraging the awesomeness of Async/Await in Node.js with KoaJS
Bio: Rohan is a polyglot developer, architect and experienced technology leader with over a decade of experience with Javascript. He is currently the Head of Engineering at Pungle Payments, building a real-time payments platform with Elixir, Node and React.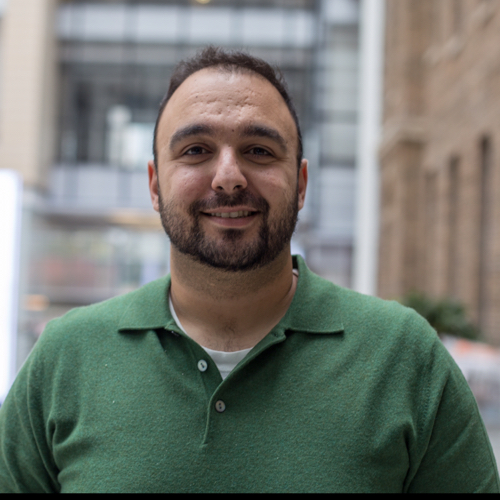 Software Craftsman at FlashStock

Talk: Call Me Maybe: Do's and Dont's of JavaScript Promises
Promises have been around for a while in the form of various libraries (ex. Q, Bluebird). They started to first appear in JavaScript in frameworks like jQuery and Dojo (ex. Deferred). Today, ES6 brought Promises natively to Javascript. So what's the fuss all about and how do they fit into JavaScript's single threaded and asynchronous nature? This talk will explore some do's and dont's of Promises I have learned the hard way.

Bio: Nael is software craftsman who spent the last decade wrangling both software and people. Since 2008 he has been focused on building large scale JavaScript applications and helping teams see the "good parts" of JavaScript. As the VP of Engineering at FlashStock (now acquired by Shutterstock) he is responsible for the technology platform that helps Fortune 500 brands create custom and on-demand visual content at scale by connecting them to a worldwide network of photographers. Nael lives in Toronto and is also one of the co-founders of #DevTO; one of Toronto's largest developer communities that organizes monthly and annual events for the tech community. 
12:00 p.m. — 1:00 p.m.
Fantastic lunch! Gluten free and vegetarian options will be available.
1:00 p.m. — 3:00 p.m.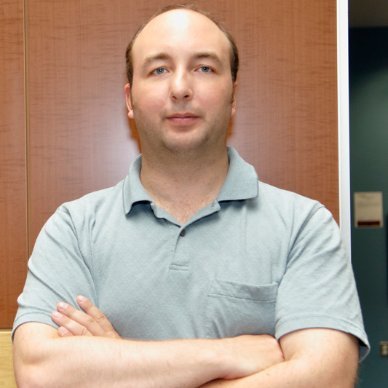 Chief Innovation Officer at Weever Apps
Talk: The Future Platform(s) of Web Development
Details: WebAssembly, MediaCapture, new APIs, PWA's, OS updates and more will shape the future of web development as a whole. Learn what's coming soon - and what you can start using today! An avid nature photographer, Rob is well known in Hamilton as a co founder of Weever Apps and Director of Field Events at the Hamilton Naturalists' Club.
Houssein Djirdeh (@hdjirdeh)
JavaScript Developer at Rangle.io

Talk: Progressive Web Apps with Angular 2+
Bio: Houssein is passionate about JavaScript and all things web. Based in Toronto, he works as a JavaScript developer at Rangle.io. On the rare occasions when Houssein is not working on a blog post or his next side project, he enjoys weightlifting and long walks on the beach.
Lightning talks - 10–15m each!
Sam Cymbaluk of McMaster University will review his work in building an automated full stack JS testing suite
Additional talks to be announced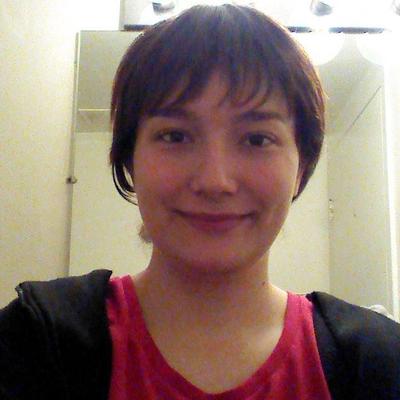 JavaScript and IoT Developer

Talk: Creating a web interface for IoT sensors
Bio:  Jennifer will demonstrate a live JS/Device connection to the audience and explain how to build a web interface for IoT applications. Come prepared to participate!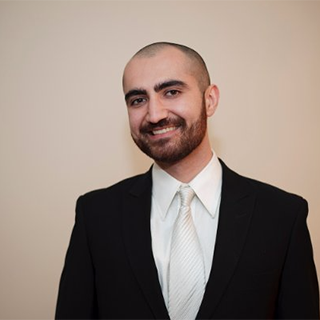 CTO at Aiva Labs

Talk: Creating a chat application with node and socket.io
Bio:  Arsham is the CTO at Aiva Labs, a start up based in Hamilton which brings machine learning to the forefront of web development. He has worked in all facets of the product development life-cycle and cherishes working with new technologies. Some of his favorites are Kubernetes, AngularJs, and Nginx. You can catch him working late nights at The Forge fixing server issues.
3:30 p.m. — 5:00 p.m.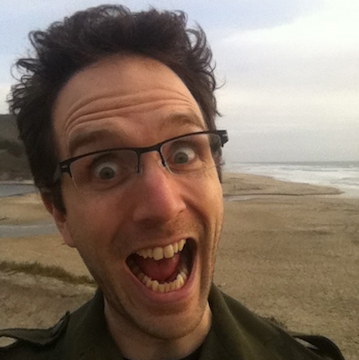 Engineering Manager at Weever Apps
Lightning Talk: Functional Programming in 2017
Bio: Back by popular demand, Jim returns this year with a follow up talk on the benefits of adopting functional programming. Jim has worked as a cloud consultant at Dreamhost, senior developer at Polar Mobile, Digisphere and Panometrics. He is involved in the Python and Openstack communities, and has also made contributions to WebGL, Firefox and Python. He is interested in functional languages, static analysis, and modelling software systems.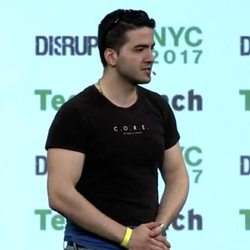 Eliad Moosavi
Software Engineering Student
Lightning Talk: Blazing-fast static sites with the great Gatsby
Bio: Eliad Moosavi is a 22-yo Software Engineering student, enthusiastic about React, Angular & Docker. He's worked as a developer and designer at IBM Watson IoT & Gopher Labs Ltd.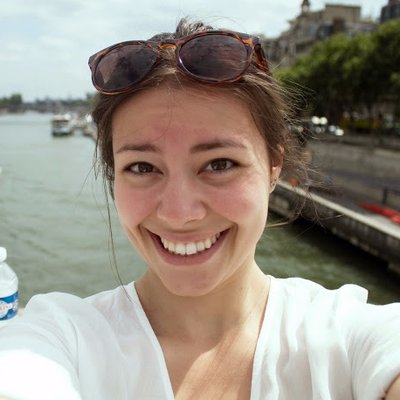 Firefox Engineer
Talk: Writing modern React in a legacy code base
Bio: Currently working on improving the newtab page experience in Firefox using modern web technologies like ES6 features and React/Redux. Ursula's background includes work in Augmented Reality, 3D Modeling and enjoying good coffee.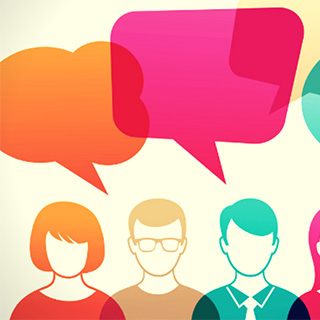 Q&A Panel: All about the Javascripts
Ask whatever you like – this is your opportunity to learn from peers and expert developers!
Panel participants:
TBA: We're not going to say outright that we have some fantastic and as-of-yet unannounced surprise panelists, but yeah, we are basically saying that :)
5:00 p.m. — 7:00 p.m.
Beer and pizza! Make connections, ask more questions of the presenters, and start great conversations. Have fun!
Sponsors and organizers
Thanks to our proud sponsors! If you are interested in sponsoring or contributing in some way please e-mail hamontconf@outlook.com or details!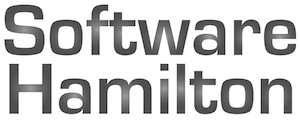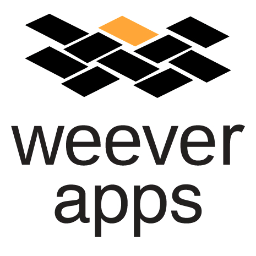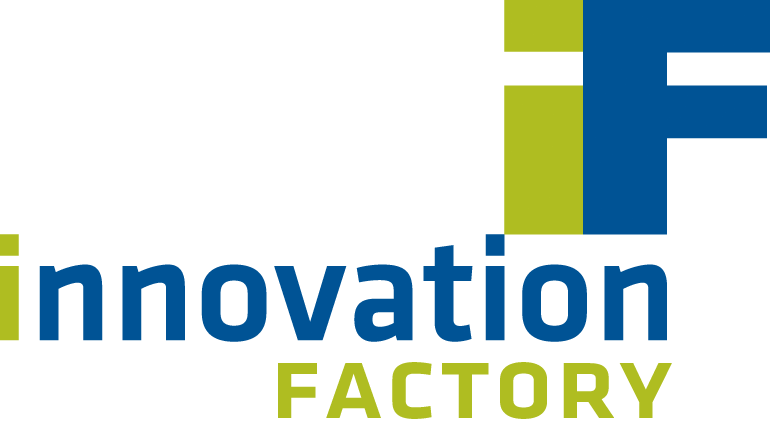 FAQs
What dietary options are available?
Gluten free and vegetarian options will be available.  Although everything will probably be nut free we cannot guarantee this.  If you have any other concerns or requests please contact us.
Are there ID or minimum age requirements for the event?
Students are welcome, but the minumum age for attendance is 16.  If you are aged below and 16 and would like to attend, contact us for additional information.
What are my transportation / parking options for getting to and from the event?
CoMotion is located in downtown Hamilton so getting here by public transit is easy.  During the weekend there's lots of parking within a few blocks
Do I have to bring my printed ticket to the event?
No. Unless you want to give your ticket to someone else at the last minute in which case we will need to see the printed version of the ticket
How is this event only $20!?
We have a firm policy: we only organize events that we would want to actually go to ourselves! That means good food, a limit to total attendance, opportunities to learn and interact and a price that is actually affordable for everybody. Thank the sponsors for helping us to make this vision happen :)
HamOnt Events Calendar
There are more awesome events ahead! Be sure to check Software Hamilton for the latest news.
When & Where

CoMotion On King
115 King Street East
(3rd floor)
Hamilton, ON L8N 1A9
Canada

Saturday, 30 September 2017 from 10:00 AM to 5:00 PM (EDT)
Add to my calendar