HamOnt.js
When and where
Location
CoMotion On King 115 King Street East 3rd floor Hamilton, ON L8N 1A9 Canada
Refund Policy
Contact the organizer to request a refund.
Description
HamOnt.js is a new JavaScript conference... low cost and kick ass, featuring experts from within and abroad for a full day of talks... we would love for you to join us on Saturday October 22nd!
Check out the schedule of talks below! HamOnt.js attendees can also expect morning coffee & snacks, lunch, afternoon drinks & snacks, and an after party!
Schedule
9:00am - 10:00am
Arrival and registration! We'll have coffee and snacks availalbe!
10:00am - 10:45am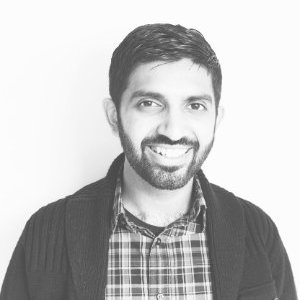 Haris Mahmood (@harismahmood89)
Front-end developer
Talk: Feels.js

Bio: Haris Mahmood is a web developer and instructor based in Toronto. He currently works at Shopify as a front end developer where he's helping build the world of e-commerce. Haris is also an instructor and content lead for Ladies Learning Code, and a lead instructor at HackerYou. When not doing this, you can find him building side projects, having intense discussions about Game of Thrones or playing soccer.
10:45am - 12:00pm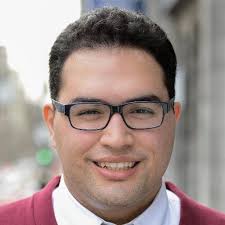 Rami Sayar (@RamiSayar)
Senior Technical Evangelist at Microsoft
Talk: ReactJS basics

Bio: Rami Sayar is a technologist passionate about the intersection of art, design and the web. For the past 5 years, he has been experimenting with the bleeding edge of emerging technologies, determined to find use for them in everyday life. In his current role as a Senior Technical Evangelist for Microsoft Canada in Montreal, Rami covers technical areas such as open source technologies, open data, and cloud computing, as well as growth hacking and marketing. He is a frequent international speaker and has spoken at prestigious conferences such as Build, FITC, ConFoo, DroidCon, CUSEC, KWS and TEDx at HEC Montreal. Rami is prevented from sleeping by his curiosity for experimentation, his insistence on shipping high quality code and helping startups survive the grind.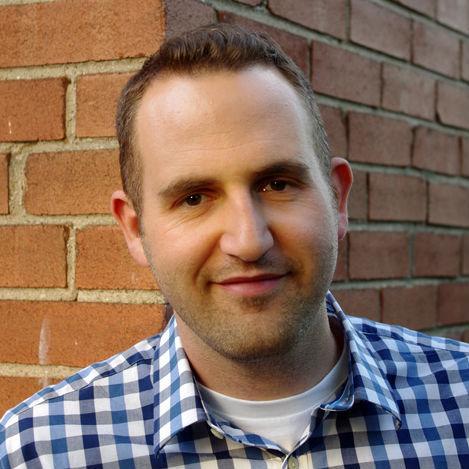 Jamie Strachan (@jamiestrachan)
Lead Architect for Digital Operations at CBC
Talk: Mental health for developers

Bio: Jamie Strachan is the Lead Architect for Digital Operations at the CBC, Canada's public broadcaster, and has been building for the web for over 14 years. Having mostly traded in coding for coaching, he works to help the developers around him be as effective as possible by being a facilitator, an advocate, and an advisor. He also leads a public speaking workshop for his colleagues, plays a lot of board games, and has even managed to do public speaking about board games.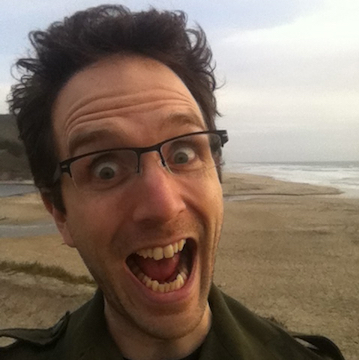 James King (@agentultra)
Developer, game designer, and math nerd
Talk: Functional programming

Bio: James currently works at Weever Apps and has in the past worked as a cloud consultant at Dreamhost, senior developer at Polar Mobile, Digisphere and Panometrics. He is involved in the Python and Openstack communities, and has also made contributions to WebGL, Firefox and Python. He is interested in functional languages, static analysis, and modelling software systems.
12:00pm - 1:00pm
Lunch including subs from Bonanza Bakery!
1:00pm - 1:45pm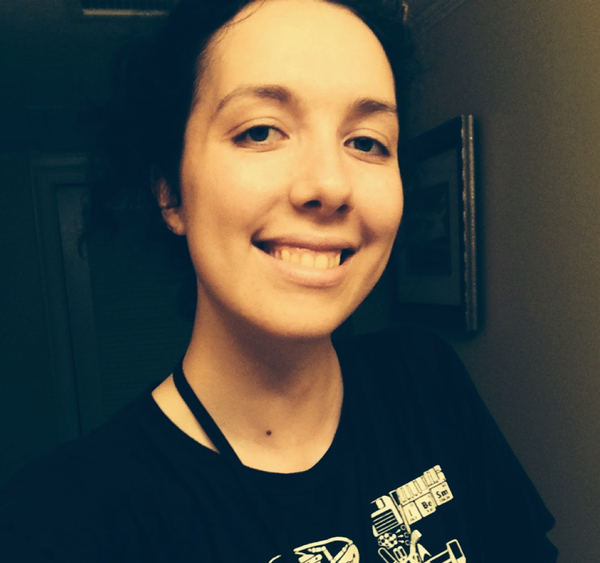 Kate Hudson (@k88hudson)
Firefox Engineering at Mozilla
Talk: Redux Concurrency Patterns

Bio: Kat Hudson is a Firefox engineer at Mozilla. She's passionate about making the web better with open source, and lately she's been working on finding ways to use React and Redux to build new Firefox features.
1:45pm - 2:30pm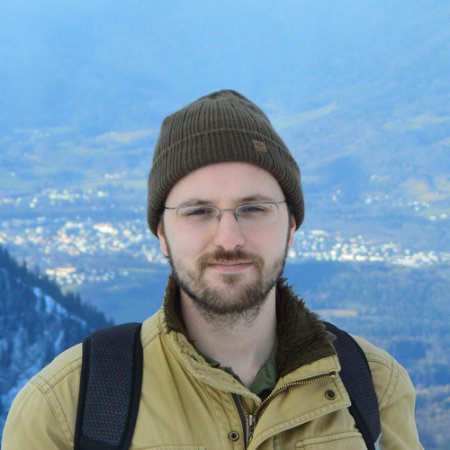 Andrew Carreiro (@ArcadeErrorWin)
Platform Architect at Klick
Talk: Building a Slackbot with Node.js

Bio: Andrew Carreiro is a Platform Architect at Klick Health, building new experiences through technology. He has pioneered new systems for Veeva iRep development, built e-learning applications for multinational banks, and designed networked systems for offices and trade shows. Andrew completed his B.A. in multimedia at McMaster University.
2:30pm - 2:45pm
Break time with drinks and snacks!
2:45pm - 3:30pm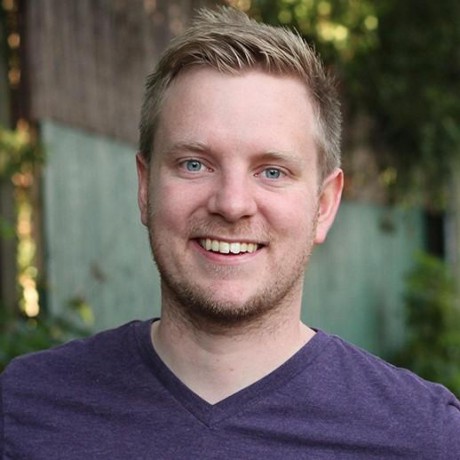 Wes Bos (@WesBos)
Developer, author, instructor
Talk: What's new in ES6

Bio: Wes Bos is an independent web developer, UI designer and all around hacker from Toronto, Canada. He is super passionate about design, development, and business spending most of his time working with JavaScript, CSS3, HTML5 and PHP. Wes is one to push the limits of new technology and has been known to publish HTMl5 and Node.js experiments and tutorials to his blog. If you're a woman looking to break into the developer industry, Wes teaches for the non-profit Ladies Learning Code and #hackeryou#
3:30pm - 4:30pm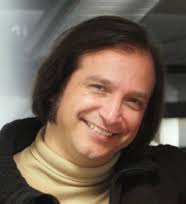 Dan Zen (@DanZen)
Inventor and Professor at Sheridan
Talk: ZimJS JavaScript framework

Bio: Dan Zen is an inventor and social environmentalist from Dundas Ontario. He won the 2002 Canadian New Media Awards Programmer of the Year for his site of over 70 innovative games, gadgets and communities at http://www.danzen.com. He coordinates the one-year postgrad Sheridan Interactive Multimedia program for which he won Canadian New Media Educator of the Year in 2008 http://imm.sheridanc.on.ca. He continues to build for social media and mobile platforms and also deeply explores the relationship between technology and philosophy some of which can be found at http://nodism.org.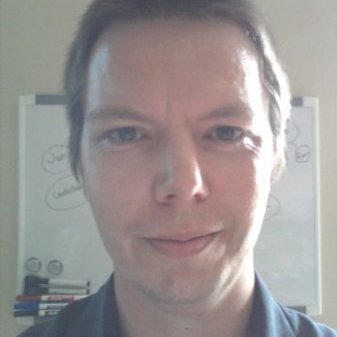 Scott Elcomb (@psema4)
Product Development at Human_Code
Talk: Design Patterns with JavaScript
Bio: Scott Elcomb focuses on API development and works with MEAN technologies as a product developer at Human_Code. Scott was previously a backend developer at Imagination Plus. Scott is also a member of the Pirate Party of Canada.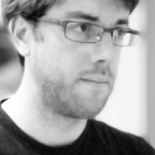 Chris Foy

Software developer at Fluid Media
Talk: Our (bad) experience with git flow
Bio: Chris Foy is currently a software developer at Fluid Media, and he'll discuss their bad experiences using git flow.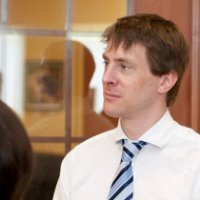 Simon Woodside (@Simon_Woodside)
Co-founder of MedStack
Talk: Why JavaScript Sucks!

Bio: Simon Woodside serves as the Co-founder and Chief Product Officer at Medstack, Inc. He has been creating mobile apps for more than a decade. A serial entrepreneur, an alumnus of Apple in Cupertino, Simon is now the founder of Monolith, a mobile product development company in Waterloo and Toronto. He's created an in-car virtual dashboard and replay app for GM, a chat app for kik, and worked with companies from seed through Series A&B, up to the Fortune 50.
4:30pm - 5:00pm
Startup Q&A panel for developers looking at creating a tech startup product!

Andrew Holden from Weever Apps

Christabel Aryeetey from ToolLinked

Blake Laufer from Angel One
5:00pm - 7:00pm
After party - pizza and Collective Arts beers!
Sponsors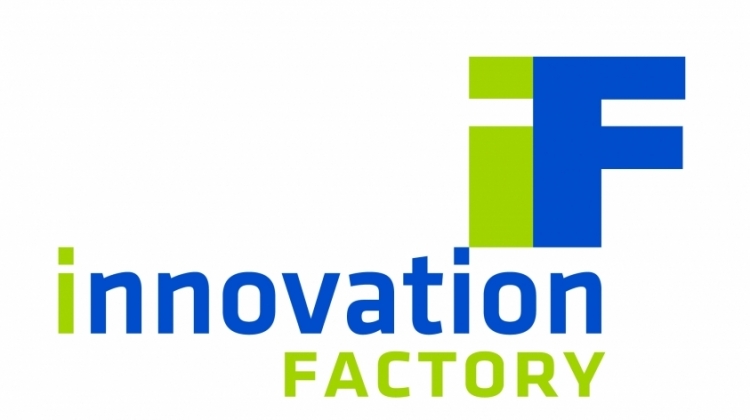 Interested in sponsoring? E-mail hamontjs@gmail.com for details!
Organizers
Code of conduct
Our conference will follow this standard code of conduct.
Code of awesomeness
We encourage everyone to be excellent to one another!