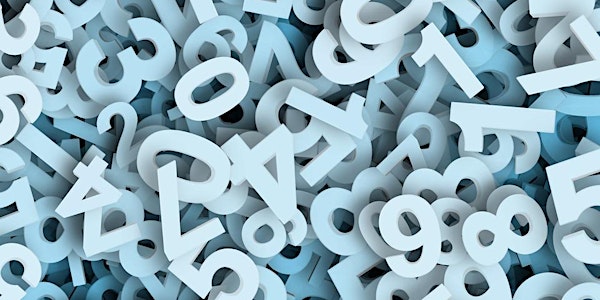 Health Numeracy
Health Numeracy: broaden your understanding of the numbers you utilize in research and daily life. Are you thinking about or with numbers ?
When and where
Location
Princess Margaret Cancer Research Tower (PMCRT) 101 College St 4th Floor, Room 4-204 Toronto, ON M5G 1L7 Canada
About this event
Summary:
As researchers in health sciences we need to be numerate, but we rarely think about what that means. Does numeracy happen when you think about numbers or with numbers, and what is the difference? Is numeracy something more than "math-lite"? In this workshop, we would like to challenge you to think about numeracy a bit more deeply, to actively explore its utility as a thinking tool, and to consider it's relation to and distinction from mathematics. We will relate numeracy to your focus on research by spending a part of the workshop investigating Bayesian probability from the non-mathematician perspective. This workshop will be both intriguing and useful to your endeavours in daily life and in your research.
Learning objectives:
At the end of this workshop, learners will:
1. Be able to conceptualize Numeracy as a series of thinking tools that help us think with numbers about our research and the world around us.
2. Be able to distinguish when we are thinking about numbers vs. with numbers - this is not always as easy as it seems.
3. Understand how Bayesian probability is an example of a series of mathematical tools rooted in using numbers to think about the way aspects of the world, including scientific research work.
Instructors:
Taras Gulas has been a professor at George Brown College since 2002 after over 10 years teaching mathematics in Toronto high schools. He teaches courses in mathematics, statistics, and research methods to students in the Health Science Division. Taras' research has been focused on improving mathematics and statistics education for non-mathematicians, but he has also supported research in Inter-professional Education and other health sciences education research formally and informally. Along with Miroslav Lovric, Taras is leading the Health Numeracy Project. Previously he has led a team that evaluated the adaptation of JUMP math to the college setting through a randomized field trial, served on the GBC research ethics board and created other on-line practice tools for college foundations mathematics (www.mathessentials.ca), and statistics (www.statcat.ca).
Miroslav Lovric is a professor of mathematics at McMaster University. He has taught mathematics courses to math and stats majors, as well as to life sciences, engineering and arts and science students. Miroslav works on both mathematics and mathematics education research. With researchers and graduate students from McMaster Health Sciences he has been modelling the development of allergic asthma and severity of allergic reaction to peanuts in children. His math education research involves studying numeracy, transition from secondary to tertiary mathematics, interdisciplinary approaches to teaching mathematics, and the use of computer programming to problem-solve in mathematics.