Description
HOPERA: an evening of local craft beer & song
Join us for this celebration of craft beer and opera. On September 17th and 18th, opera singers will entertain guests with a selection of eight operatic arias, duos and trios. Each song will be accompanied by a sample of local craft beer. Pairings will be presented with details on the musical selection and the beer style as well as why they were chosen. Hopera is an intimate event and will provide meaningful insight into both the world of local craft beer and the world of opera...
Here's what audience members from previous editions are saying about Hopera:
"Yes! I had a great time. I happen to have a great love for both opera and beer but never have they been better paired. I'm thrilled at having been given the unique experience of listening to professional level opera in a bar. I can't wait until next year!"
-André Lowy, 2013
"I never imagined myself an opera "enjoyer", but these snippets were quite enjoyable. It was awesome to enjoy them all with great beers + really enjoyed the insight into the various flavours and styles. Very well thought out! Thanks!"
-Vicki Vanderburgh, 2013
"Had so much fun!!! Mirella made everyone feel so welcome and the knowledge she gave us on each beer was amazing. Melanie gave such interesting & fun information. The pieces performed came alive. The performers-wow!! So well done. I had goose bumps in many songs. A great evening of entertainment and then there was beer too! You need to repeat this. Many more fortunate patrons need to hear and enjoy this evening."
-Sue Devereux, 2012
"Hopera was an amazing event! It took me back to another time when quality local beer and intimate singing performances were had at the pub. Excellent beer and fantastic singing!"
-David Scannell , 2012
About the team:
Director - Mirella Amato, BMus, Master Cicerone®

Mirella Amato has dedicated herself to helping people discover the art of beer appreciation through guided beer tastings and workshops. She is Canada's only Master Cicerone® and a National Level BJCP judge. Her first book, Beerology: Everything You Need to Know to Enjoy Beer...Even More was released in the spring of 2014. Mirella also holds a degree in vocal performance from McGill University. With Hopera, she is bringing together her two biggest passions.
Musical Director - Melanie Esseltine, BMus, MMus

Lyric soprano, Melanie Esseltine is a Canadian Music Competition finalist both on the provincial and national level. She is the recipient of Le Prix Nadia Boulanger, Concours d'interpretation de Musique Française de Montréal, and was a member of Atelier lyrique de l'opera de Montreal from 1998-2000. She has sung a number of supporting and lead roles on main stage and on tour. When she's not singing, Melanie very much enjoys sharing a pint of fine local ale with friends.
Featuring the beers of:
Amsterdam Brewery, Beau's All Natural Brewing Company, Double Trouble Brewing, Flying Monkeys Craft Brewery, Nickel Brook Brewing Co., Spearhead Brewing, Steam Whistle Brewery, Stone Hammer Beer & Wellington Brewery.
Please note:
The kitchen will be closed during the event itself, table snacks will be available.
This event has cabaret style seating - arrive early to ensure that your party will all be seated together. Feel free to come by early, secure your seats and enjoy a pint & some nibbles.
Ticket sales end at 5:30pm the day of the show. Should there be any remaining tickets, they will be available at the door for $45.00 each.
No refunds available.
Book now, SPACE IS LIMITED!
(all previous editions of Hopera sold out)
Meet the artists
Pablo Benitez, Tenor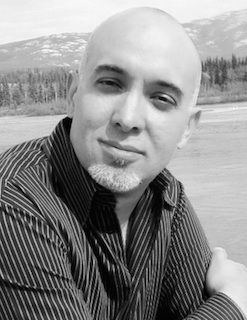 Pablo Benitez was born in Caracas, Venezuela. He studied opera at Simon Bolivar Conservatory and McGill. With Toronto City Opera, he sang Edgardo in Lucia di Lammermoor, Camille de Rosillon in Merry Widow, Hoffman in Tales of Hoffman and Ferrando in Cosi Fan Tutte. Other roles include The Duke in Rigoletto and Rodolfo in La Boheme. Pablo is the Lead Tenor at Opera Luminata and just performed Pinkerton in Madame Butterfly with Summer Opera Lyric Theatre. He is delighted to be part of HOPERA for the third consecutive year looking forward to a night of great music, good beer and cheerful audience, sharing the stage with dear colleagues and friends.
Melanie Esseltine, Soprano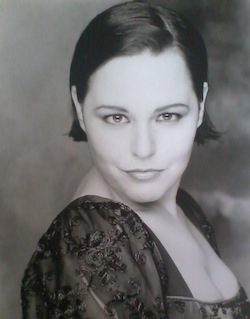 Toronto-based lyric soprano, Melanie Esseltine is known for the golden colour of her voice and the intellectual curiosity and comedic timing that she brings to the roles and songs she interprets. While at the Atelier lyrique de l'Opera de Montreal and McGill she especially enjoyed bringing life to such roles as Valetto, La Fortuna, (Coronazione di Poppea) Adina, (L'Elisire d'Amore) Miss Ellen,(Lakme) Poussette, (Manon) Wellgunde, (Das Rheingold) and Clorinda (La Cenerentola).
Jennifer Rasor, Soprano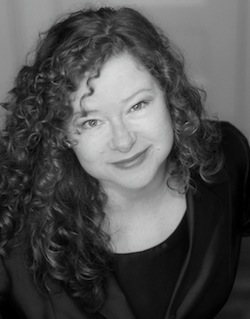 Jennifer Rasor is happy to return to Hopera pairing together two of her passions; opera and beer! She has worked with the Montreal Opera, Tapestry New Opera, Coro Verdi, Opera by Request, The Montreal Symphony, The National Arts Centre in Ottawa, and Kingston Symphony. Her most recent operatic works were last spring with Toronto Opera Repertoire's productions of Il Barbiere di Siviglia and Les Contes d'Hoffman where she shared the stage with Pablo Benitez.
Giovanni Spanu, Baritone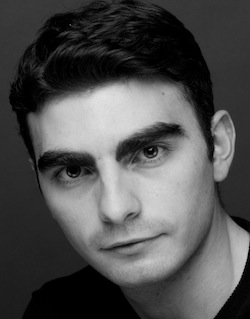 Giovanni Spanu, baritone, is a graduate of the UofT Opera School. He recently performed with Essential Opera, Metro Youth Opera, Opera Five and Shoestring Opera. Operatic roles include Peter in Hansel and Gretel, the title role and Leporello in Don Giovanni, the Hunter in Rusalka, Marquis de la Force in Dialogues des Carmélites, Dulcamara in L'elisir d'amore and Harlekin in Ariadne auf Naxos, Mr Moreover in Mr. Moreover's Magic by Bell, Cout Carl-Magnus in A Little Night Music by Sondheim, Signor Naccarelli in The Light in the Piazza by Guettel and Maximilian in Candide by Bernstein.
Suzy Smith, Collaborative Pianist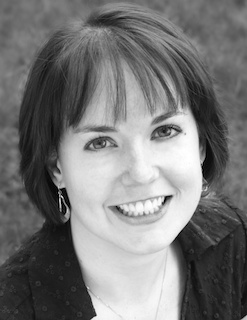 Pianist Suzy Smith completed a Master's of Music at the University of Western Ontario in 2005, under John Hess. She has worked in many vocal and instrumental studios and was coach/repetiteur for the UWOpera Program. She has played with Orchestra London and was on faculty for the inaugural year of the Canadian Operatic Arts Academy. Now living in Toronto, Suzy is a freelance vocal coach working mainly at UofT and the Glenn Gould School. She has been the audition pianist for companies such as Opéra de Montréal, Tapestry New Opera, Tanglewood and Ravinia.