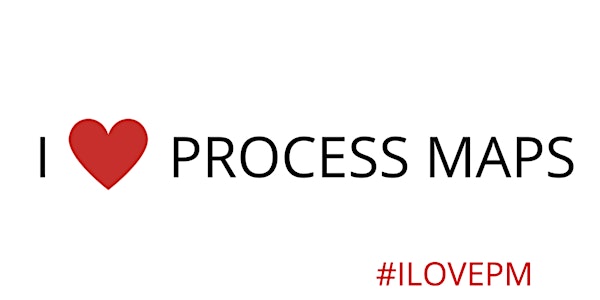 I Love Process Mapping
When and where
Location
TBD - Downtown Toronto
Refund Policy
Contact the organizer to request a refund.
Description
Whiteboard Consulting's latest workshop, I Love Process Mapping, was first delivered on May 26th, and was a great success. Some testimonials:
I have done process mapping in the past, but it has been a long time since I've been able to utilize those skills. I was so happy to attend and receive a great refresher. Thank you!
There was a wide variety of different folks with different backgrounds, and you did great to keep all levels engaged and interested.
This course came at the perfect time! Something I really liked was the actual process mapping we did as individuals – it helped me demonstrate what I learned from the course.
I loved your banter – so funny and yet still professional. (This was our favourite, because we think we are very funny.)
We are pleased to offer this course again for two dates in the fall, September 15 and October 27.
People who attend this course will be able to
Understand the basics of process mapping theory and activities,
Articulate the value of process consistency and when it can be "too much" (too rigorous),
Demonstrate the ability to facilitate and develop a process map, and use appropriate levels, tools, and concepts (incl basics of Visio), and
Analyze process maps to identify improvement opportunities.
You should come.
If you have any questions, shoot us a note or Tweet us @whiteboardcons #ILOVEPM.