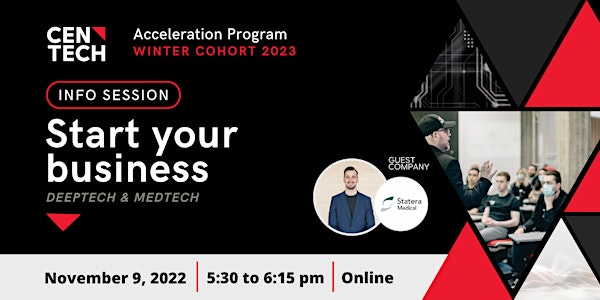 Info Session : Start a tech business at Centech
Learn more about the Centech Acceleration Program and Centech activities!
About this event
*** This session will be held in English only / Un séance en français est disponible à un horaire différent, voir la liste des événements.***
|| Centech invites you to its first information session for the Winter 2023 cohort of the Acceleration program. It will be held on November 09, 2022 📣 ||
Do you have an innovative idea in the field of deeptech or medtech and want to push your concept to its full potential? Centech has the program for you!
Centech invites you to its online info session, to learn more about this intensive 12-week program.
Don't miss your chance and register for one of the three information sessions this winter for the next Acceleration cohort. 🚀