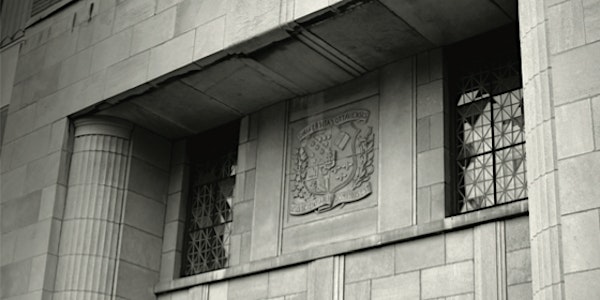 Innovation Methodologies for Defence Challenges
Event Information
Location
Saint Paul University
223 Main Street
Ottawa, ON K1S 1C4
Canada
Description
To face complexity in the current global environment, CAF are looking for ways to develop and mobilise innovation capabilities and insure agility. An abundant choice of innovation methodologies — such as design thinking, system thinking, scenario planning, strategic foresight, visual driven innovation and tacit methodologies — is now available to do so. Despite this, several obstacles lay ahead in adapting these methodologies and, more broadly, to foster a culture of innovation in CAF and allied organisations. Among these obstacles, the limited connections between innovation methodologies and concrete approaches to put them into practice hinder the realization of the Canadian Defence Policy Strong, Secure and Engaged (SSE)'s objectives in defence education, planning and operations to name a few. While the literature overlooked practicalities, several successful innovators developed their own practical approaches after years of experience around the world.
This international conference has two objectives. The primary objective is to accelerate knowledge sharing, research and development on innovation methodologies between Canadian Armed Forces (CAF), its allies and partners in the business, public and academic sectors in alignment with SSE. The secondary objective is to found a Global Society to formalise this network and an annual international convention.
This event will provide a unique and influential space for both experienced and emerging defence innovators. We invite the former to use this space for sharing their practical approaches as well as to experiment with new methodologies. We invite the latter to participate in state-of-the-art debates and to receive feedback on their own methodologies and practical approaches from leading experts. Participating experts count, among others, BGen. Jennie Carignan (Can Army), Dr. Alice Butler-Smith (SAMS), Dr. Ofra Graicer(IDF National Defense College), Dr. Aaron Jackson (Australia DOD), Dr. Paul Mitchell (CFC), Dr. Harold Nelson (Carnegie Mellon), Dr. Alex Ryan (MARS Lab), and Ben Zweibelson (JSOU – US SOCOM). Leading academics such as Dr. Tarak Barkawi (LSE) and Dr. Antoine Bousquet (Birbeck U.) will also provide appreciations.
Date and time
Location
Saint Paul University
223 Main Street
Ottawa, ON K1S 1C4
Canada
Refund policy