Join us for an interactive fireside chat on IP Rights with some of Canada's top experts on intellectual property and leading entrepreneurs.
About this Event
IP Matters: Know Your Rights
Presentation and Fireside Chat with Natalie Raffoul, James Hinton, Myra Tawfik, and Saara Virani.
Intellectual Property (IP) is a critical driver of the global innovation economy. In 2019, the Ontario government convened an expert panel on IP, stressing the need to protect and secure intellectual property for Canada's national economic competitiveness. Now more than ever, protecting and leveraging IP is becoming key to success for companies big and small, and the need to bridge the IP awareness gap for innovators and entrepreneurs has never been more important.
Join us for an interactive fireside chat, featuring some of Canada's top IP Rights experts and leading entrepreneurs as they discuss the importance of IP Rights and the challenges and opportunities IP presents in today's knowledge-based economy.
Opening Remarks by: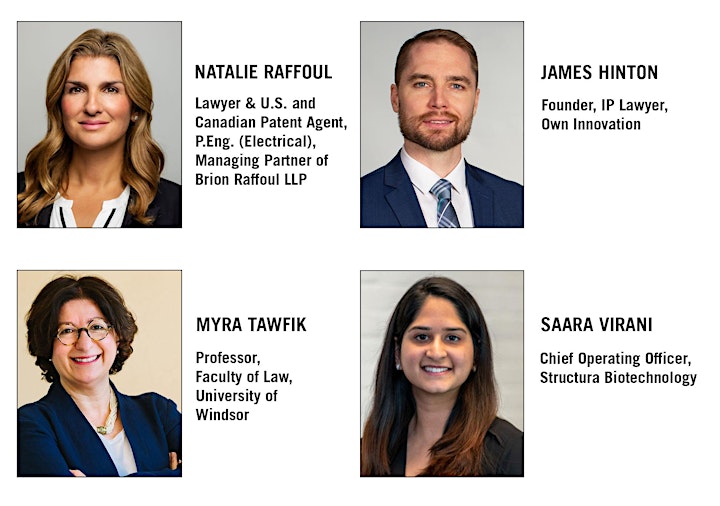 When: November 12, 2020 1:00-2:00 p.m. EST
Where: Online (registrants will receive a livestream link prior to the session start)
This event is the first in a series that will supplement learnings from U of T's new online IP Education Program: Level 1- IP Foundations. If you have are a student, staff, faculty or alumni with an active UTORID, please register for this free online program here.