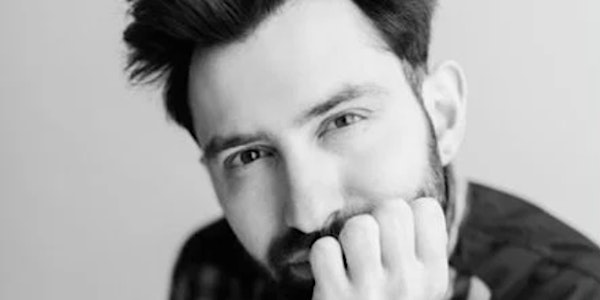 Junction Reads with Ivan Baidak
Junction Reads with Ivan Baidak and his novel (In)visible, a novel about acceptance, tolerance and what it means to be different.
Refund Policy
Contact the organizer to request a refund.
Eventbrite's fee is nonrefundable.
About this event
Earlier this year, Ivan Baidak left is home in Lviv, Ukraine and was supported by "France's Camargo Foundation in Cassis, and by the Slovenian Writers Association in Bled." He has not been able to return to Ukraine.
From Guernica Editions:
"Іvan Baidak (born in 1990) is a daring Ukrainian fiction writer whose debut novel Personally Me Personally for You (2013) became a national bestseller and garnered excellent critical reviews. His two short story collections, Role Plays (2014) and The Shadows of Our Dates (2017), topped bookstore bestseller lists. His latest novel A Man With My Name (2019) was excellent proof of the writer's maturity. In 2020, he wrote a novel about inclusion, (In)visible, which was recognized as one of the best in 2020 according to PEN Ukraine. A theater play and several photo exhibitions were staged based on the book. Originally from Ukraine, he's lived in many places across the world, including Poland, Austria, Mexico, and the United States. His short stories have been translated into English, German, Serbian, Polish, Spanish, and Italian, and presented at European literary festivals. In 2019, the author's debut Euro-tour took place, during which Ivan visited Warsaw, Krakow, Wroclaw, Prague, Berlin, Munich and Paris. He received a scholarship from Gaude Polonia 2020."
His Canadian book launches in Winnipeg on September 13 and we are thrilled to chat with him on October 2.
"(In)visible is the social fiction book that addresses the social problems of people with unusual appearance. Four people, having diseases like Tourettes Syndrome, Vitiligo, Alopecia and face hemangioma meet at the social support group and decide to rent apartment together. They live and share their experience fighting bullying and prejudice. They speak on their feelings, attempts to integrate into society, and the way the society treats them.
(In)visible is a book about fear and escape, the necessity of being loved and accepted. It's about permanent struggle with your complexes and attempts in order to start loving yourself. It's about hard stories. But also about big hearts."
Translated into English by Hanna Leliv and Isaac Wheeler, a portion of sales will go to Help Heroes of Ukraine.
Check out the Book Trailer.
Register today. PWYC. All proceeds go to the author.