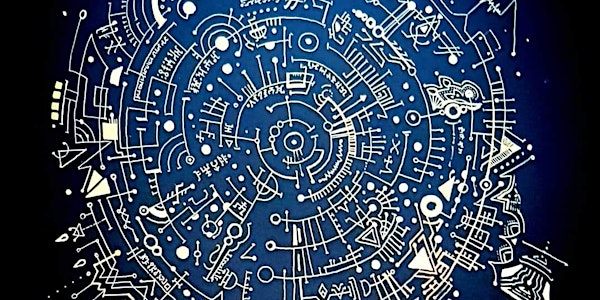 Light Language Activations
What are Light Language Activation Codes?
Date and time
Thursday, February 23 · 6 - 8pm PST
Refund Policy
Contact the organizer to request a refund.
Eventbrite's fee is nonrefundable.
About this event
"Sound, light, and geometric codes have been used as tools for healing and creating for centuries. The language of light uses sounds and light codes to reprogram our thoughts, emotions, physical body, and DNA. The codes of light language help to reunite and integrate multidimensional soul aspects from parallel lifetimes, incarnations, and dimensions. Light language can be spoken, signed, written or expressed with song and dance.
Light codes are interstellar, telepathic transmissions from benevolent intelligences. These sounds and symbols contain mathematical formulas and sacred geometry that allow us to communicate directly with Source, our guides, and higher self on a deeper level than can be accessed by the analytical human mind. " ~ Yvonne Perry
Come explore the multi-level communication of Light Language; the non-linear, intutitive, channeled, pan-dimensional, etheric and activating transmissions of galactic intelligence!
I will share a few short videos of well known Light Language channelers to familiarize us with the frequencies of different transmissions. We will also experience some Light Language art. This is a co-created event and your particular genius is complimentary!
To make the event available to as many people as possible, I offer the class for sliding scale amount of $15 - $25. The only way to do this is under the category of 'Donation'. Please note - the class is not available for less than $15.
*Nadi Hana is an inspiring instructor and professional transition specialist, serving the expansion of human consciousness through the activation of our multidimensionality. She hosts international calls and private sessions exploring how technologies of Advanced Civilizations can support our individual and collective evolution. Her life path is dedicated in service to the awakening of humanity and unity consciousness.
For more information visit the website www.galacticrosegeometry.com
ART by Gwen Jarr
About the organizer
*Nadi Hana is a Portland-based artist and teacher. She has been sharing her knowledge about Sacred Geometry, Crop Circle Formations and Human Consciousness through public presentations since 2015.  Nadi offers Sacred Geometry classes at Portland Community College, New Renaissance and private locations.