Description
The Linkedin community is pleased to invite you to the first ever #LinkedinLocal Seattle event.
Join us for an engaging afternoon of networking and learning at the newest Seattle WeWork location. Coffee, snacks and a notebook will be provided to all attendees.
Theme: Learn how to leverage your strengths and unlock your potential from Linkedin community experts.
Event Sponsor: WeWork - Denny Triangle
Photography Sponsor: Berty Mandagie - Instagram @bertymandagie | themandagies.com
Co-Hosts: Gurleen Deol | Linda Tilson | David Hector | Elisa Louis | Scott Berty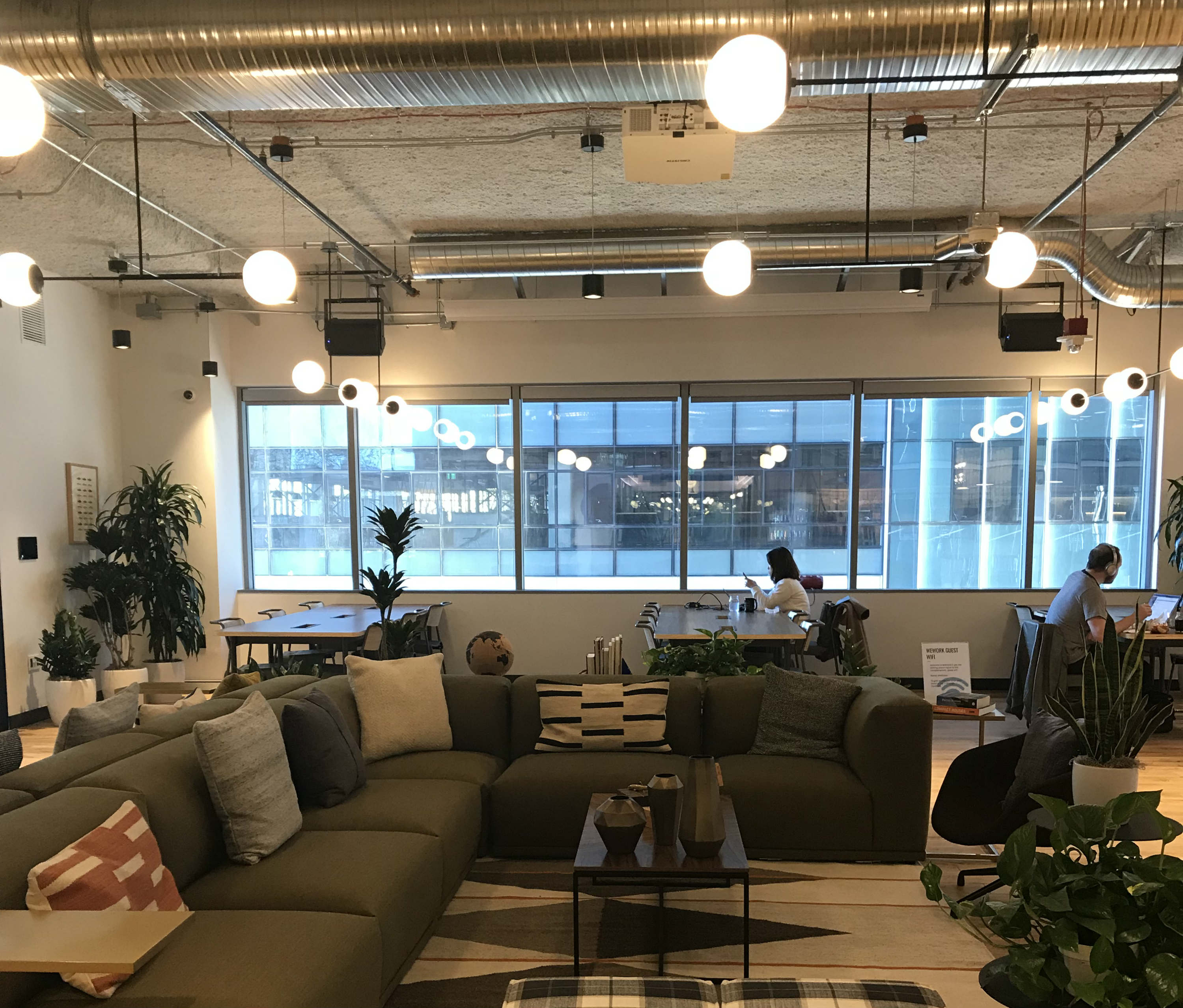 WeWork Denny Triangle Lounge
Speakers:
Erin Jones: Consultant, Coach, Speaker - 'Getting to your WHY' Keynote
Jordan Carroll: Sales and Marketing Consultant, Speaker, Writer for Thrive Global, Host of One Minute Weekly on Linkedin
Brian Smith: Senior Research Scientist at Committee for Children
Deborah Mclain: Book Publisher at Creative Force Press
Linda Tilson: Connecting and Empowering People & Accounting Services Manager at Washington State Department
John Utter: Owner of Thrive at Work Coaching & Doric Olson: Partner, Thrive at Work Coaching

---
Event Agenda:
2:00-2:15PM: Doors open - arrival, coats and getting settled
2:15-2:45PM: Keynote speaker - Erin Jones 'Getting to your why'
2:45-3:00PM: Coffee and snacks break - *food shoutout*
3:00-4:45PM: Interactive and engaging roundtable speaker session
4:45-5:00PM: Closing remarks and door prizes
---
Feel free to message any of the co-hosts on Linkedin if you would like to partner, contribute or get on the email list for future events.
Look forward to seeing you there!
---
Erin Jones | Consultant at Erin Jones LLC, Coach, Speaker - 'Getting to your WHY' Keynote
Instagram: erinin2016 Twitter: @erinjonesin2016
Erin Jones has been involved in and around schools for the past 26 years. She has taught in a variety of environments, from predominantly Black to predominantly White to some of the most diverse communities in the nation. Erin received an award as the Most Innovative Foreign Language Teacher in 2007, while working at Stewart Middle School in Tacoma and was the Washington State Milken Educator of the Year in 2008, while teaching at Rogers High School in Spokane. She received recognition at the White House in March of 2013 as a "Champion of Change" and was Washington State PTA's "Outstanding Educator" in 2015. After serving as a classroom teacher and instructional coach, Erin worked as an executive for two State Superintendents. Erin left the Office of Superintendent of Public Instruction 5 years ago to work in college-access at the school district level. She left her job to run as a candidate for State Superintendent and was the first Black woman to run for any state office in Washington state, a race she lost by a mere 1%. Erin has two children in college, one who works full-time and plays rugby, and a husband, James, who is a teacher in North Thurston School District.
---
Jordan Carroll | Sales and Marketing Consultant, Speaker, Writer for Thrive Global, Host of One Minute Weekly
Jordan Carroll is a former corporate sales rep turned marketing and sales consultant. He spent 2017 in a VP role at Kindred Marketing, a PR firm specializing in media placement for national clients. He co-founded Dinner Dialogues, an event company that connected growth minded individuals through meaningful dialogue over great food and drink. He also served as president of the CSUC Alumni Network in Portland, Oregon. In 2018, he is transferring focus to his consulting business.
Jordan is an experienced speaker. His talks range from marketing & branding strategy, networking, communication, and emotional intelligence. He produces a Linkedin Video series called One Minute Weekly. The show features inspirational founders' lessons, stories, and ideas in one minute each week. He also writes for Thrive Global, an online publication about well-being and performance. In less than two weeks Jordan will be moving abroad, where he'll spend at least 4 months in a program called Remote Year. He will be living in: Portugal, Croatia, Czech Republic, and South Africa.
---
Brian Smith | Senior Research Scientist at Committee for Children
Brian is a leading expert on Social Emotional Learning and has been the researcher behind Second Step, the most widely used school-based SEL program in the country. His expertise lies in applying the research on social and emotional competence to enhance personal and interpersonal performance and success.
"Putting Empathy to Work"
This brief session will focus on how empathy and perspective taking can be used to increase Psychological Safety the most critical ingredient to highly effective teams.
---
Deborah Mclain | Book Publisher at Creative Force Press
Deborah McLain holds a Bachelor of Science degree in Communication Studies from New York University. Excelling in writing earned her the NYU Steinhart scholarship and a coveted spot in the Advanced Expository Writing Group where she honed her storytelling skills. She will be teaching her course "What's Your Story?" at South Puget Sound Community College in Spring Quarter 2018.
Deborah has also served nearly 2 decades with the State of Washington and private sector and owns an independent publishing company, Creative Force Press.
---
Linda Tilson | Connecting and Empowering People & Accounting Services Manager at Washington State Department
Linda Tilson is the Accounting Services Manager for Washington State Department of Labor & Industries. She is a people's champ who always goes out of her way to help others. She is not afraid to take risks and has a good eye for potential products or services, which could be improved or changed, in order to market differently. She's a visionary who plans and executes while holding herself accountable! Linda sees herself as a super-connector of people who builds personal relationships with the intent of making introductions of people who will benefit in knowing each other. It is her hope to create a living legacy where people genuinely care about each other and contribute to each other's growth in ways that will help them to succeed.
---
John Utter | Owner of Thrive at Work Coaching
John is on a mission to help people see the best in themselves. One of his favorite activities is helping his clients get that "aha" experience; seeing they have more freedom and more to give than they previously thought was possible. He then helps them create strategies to bring those new possibilities into reality. He has been a provider of career and wellness solutions for over 20 years as a consultant for government agencies, private businesses and individuals. His work has been recognized by Al Gore's National Performance Review and by Washington State Government for excellence. He is currently part of the award winning Wellness 360 team that serves employees of the Washington State Department of Labor & Industries.
---
Doric Olson | Partner, Thrive at Work Coaching
Doric Olson has more than 20 years of experience consulting in organizations and coaching people. He also has more than 25 years of experience working and managing in Washington State Government – and was the 2013 recipient of the Governor's Award for Leadership in Management. He has a Bachelor's degree from Whitman College and a Master's degree in Consulting and Coaching in Organizations from The Leadership Institute of Seattle/Bastyr University. Doric is passionate about helping people bring out the best in themselves and their organizations through innovation, authenticity, and alignment.
---
Thank you for your interest!