Event Information
Location
L.R. Wilson Hall - main floor Community Room
1280 Main Street West
Hamilton, ON L8S 4L8
Canada
This event showcases the Statistics Canada Research Data Centre (RDC) at McMaster University.
About this event
2nd McMaster Research Data Centre Showcase 2022
Wednesday May 18th, 10am to 3pm
Please note this is an in-person event only.
The event is open at no cost to all McMaster students, staff and faculty - please reserve your spot via this Eventbrite ticket page.
The Statistics Canada Research Data Centre (RDC), located in L.R. Wilson Hall, houses a large number of confidential micro-data files. These include Statistics Canada's population, social, and health surveys, as well as the Census and administrative databases.
This showcase is divided into 2 parts. The morning session will describe the RDC and its partnership with Data Services in the Mills Library, as well as presentations on 1) GIS applications, 2) newly available business (including firm-level) data, 3) linking health administrative data files (in-patient and emergency), and 4) post-secondary education data (including administrative files linked to tax data and the 2016 Census).
After a catered lunch, the afternoon session will consist of 4-5 researcher presentations highlighting the type of work that is being conducted in the Centre.
The event is open to all McMaster students, staff and faculty and will be of interest to those working in the RDC as well as potential researchers who are considering making use of Statistics Canada's micro-data files. RDC staff will be available throughout the day to answer questions on the data files highlighted and others in our collection.
SCHEDULE:
Morning
9:45 to 10:00: Registration and refreshments
10:00 to 10:10: Welcome and overview (Peter Kitchen, RDC, moderator)
10:10 to 10:30: Data Liberation Initiative (DLI) Resources for RDC Researchers (Vivek Jadon, McMaster University Library)
10:30 to 10:50: GIS services and resources for RDC Researchers (Christine Homuth, McMaster University Library)
10:50 to 11:10: Working with Business Data (Li Wang, McMaster RDC)
11:10 to 11:30: Research opportunities with linked health administrative files (Celine Teo, Brock University)
11:30 to 11:50: Education and Labour Market Longitudinal Platform (ELMLP) (Peter Kitchen, McMaster University)
11:50 to 12:00: Discussion and questions (Peter Kitchen)
12:00 to 12:45: Lunch: Community Room
Afternoon
12:50PM to 1:10PM: Kaitlyn Battershill (Department of Linguistics and Languages)
Humanities students at work: the effect of post-secondary education on employment outcomes (ELMLP)
1:10PM to 1:30PM: MengMeng Zhang (Health Research Methodology)
Identifying factors associated with high use of acute care in Canada: a population-based retrospective study (Linked data on high users of in-hospital health care services)
1:30PM to 1:50PM: Vahid Ashoorion (DeGroote Institute for Pain Research and Care)
Factors associated with initiating Cannabis use after legalization in Canada: a cross-sectional study (National Cannabis Survey 2018 and 2019)
1:50 to 2:00: (Break)
2:00PM to 2:20PM: Qian Liu (Department of Economics, Brock University)
Returns on student loans in Canada (Canadian Student Loan Program)
2:20PM to 2:40PM: Shu Wang (DeGroote School of Business)
Examining the antecedents and outcome of product innovation: insights from Canadian manufacturing industries (Business Research Microdata)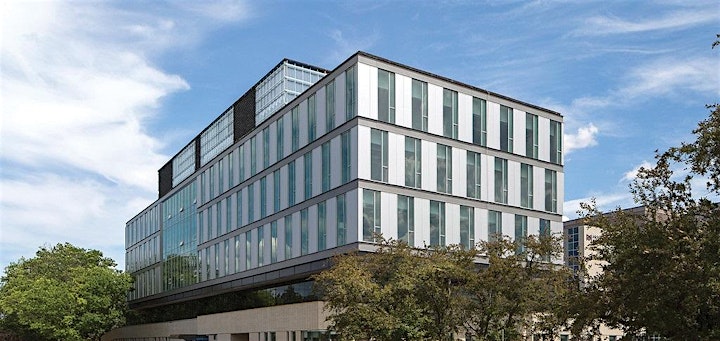 Date and time
Location
L.R. Wilson Hall - main floor Community Room
1280 Main Street West
Hamilton, ON L8S 4L8
Canada