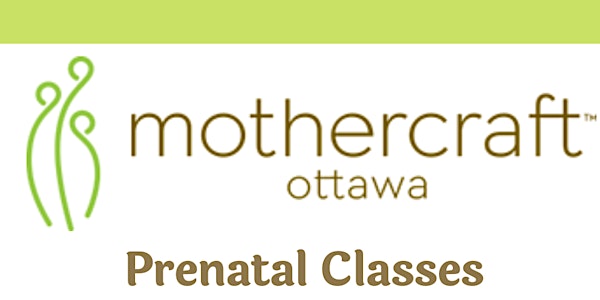 Mothercraft Ottawa: Virtual Prenatal Classes
Description
Taught by a Certified Childbirth Educator, this virtual prenatal class offers a comprehensive overview of labour, delivery and a glimpse into the first 24 hours for both mom and baby. You will receive current, evidence based information on the stages/phases of labour, medical and non-medical pain relief options, medical interventions, informed consent instruction and resources for hands on comfort measures. Participants will come away with current, evidence based resources as well as contact with your instructor via telephone/email to answer any additional questions.
Suggested for the 3rd trimester.
The Zoom link, class ID and password will be sent to particpants ahead of the scheduled class time.
There will be multiple breaks throughout the day and a one-hour lunch break.
$140/couple
*CANCELLATION POLICY*
We require 2 weeks notice in order to obtain a 100% refund.
Less than 2 weeks notice, 50% refund only.
No refunds will be given to participants who do not attend.
*Eventbrite fees are non-refundable*
Please note: Class lengths are approximate and are determined by the number of participants in attendance.
For more information:
classes@mothercraft.com
www.mothercraft.com
613-728-1839