About this Event
Join the Primitive Patterns team and the crew from Surf the Greats in Toronto for an epic day of surf based movement, surf lessons, paddle boarding and much more!
We'll be meeting at Sunset Point in Collingwood at 8am. We have a limited supply of tickets available, so purchase soon! Trust us, you won't want to miss this.
Schedule
8am
Meet at Sunset Point
8:10am
Tidal Flow: a surf inspired yoga session led by Antonio
9:40am
Breathwork and Ice Baths
We will be dipping into some cold water and focusing on breath work
11am
Refuel snacks and drinks provided to keep you going for the second half of the day
12-2pm
Half the group will go for a paddle board during the paddle session we will periodically mix in body weight movements. The other half of the group will hop on a surfboard and be given a surf lesson from the Guys at Surf The Greats.
2-3pm
We will finish the day with a beautiful stretch and some breath work
7-10pm
We will meet at Gibon and Company in downtown Collingwood from some drinks and food.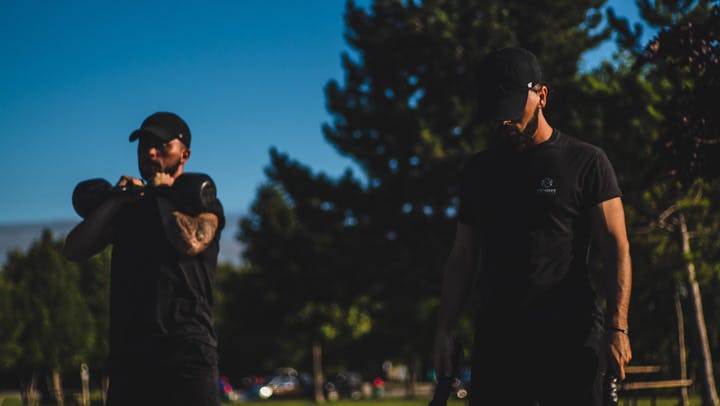 Your hosts for the event will be the Primitive Patterns team in collaboration with Antonio from Surf the Greats.
Antonio is a Brazilian-Canadian surfer and movement practitioner based in Toronto. He has been surfing all his life and practicing yoga and meditation for the past thirteen years. A Surf & SUP coach certified by the International Surfing Association, Antonio has been teaching on the Great Lakes and beyond for the past three years. His body and mind movement background also include training in Vipassana Meditation and Mindfulness-based Stress Reduction. Antonio is also certified in Ginástica Natural and Animal Flow. He is the founder and owner of Surf the Greats–A surf shop and community organization focused on surf education, adventure and lifestyle on the Great Lakes and beyond. In addition to surf and SUP lessons, he offers movement classes and workshops to condition the body and mind for the practice of those sports.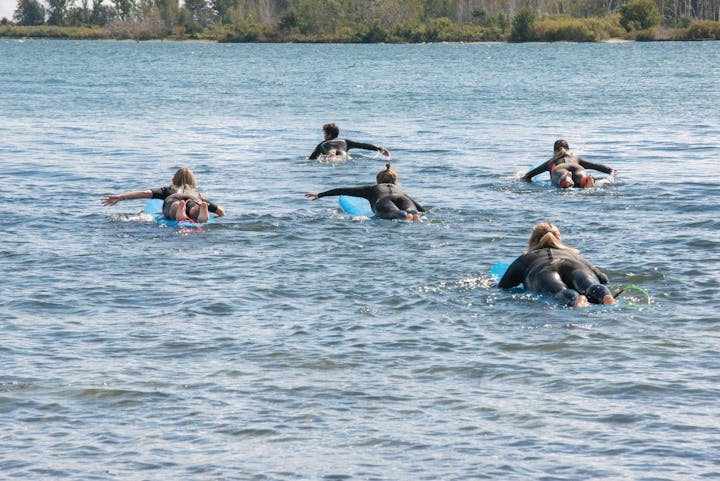 Included in the price for the day is your surfboard, paddle board rental, yoga class, surf lesson, and breathtaking ice-baths. We'll end the night with a live-music social at Collingwood's own Side Launch Brewery. This is a great value for an unforgettable all-day experience on beautiful Georgian Bay!