Event Information
Location
North Toronto Collegiate Institute
17 Broadway Avenue
Toronto, ON M4P 1T7
Canada
NTCI School (Parent) Council Presents the Sequel to Screenagers. Building crucial skills for navigating stress, anxiety and depression
About this event
Film Screening: 7:30 PM to 8:45
Moderated Discussion/Q &A: 8:45 pm to 9:30 pm with Dale Callendar* of Skylark
Admission is Free, though donations will be accepted at the door (we suggest $5 per person). Proceeds will be applied to offset the screening license, and a donation will be made to Skylark. Any surplus will be shared amongst the school councils of referring schools.
All are welcome, including students accompanied by their parents.
Note: If you are unable to attend the screening hosted by NTCI on February 24th, Northern Secondary School is hosting a screening also, on Thursday March 5th. For details see this link
Synopsis
Filmmaker and physician Dr. Delaney Ruston takes the conversation around screens and teens to the next level with Screenagers NEXT CHAPTER: Uncovering Skills for Stress Resilience—a film that examines the science behind teen's emotional challenges, the interplay of social media, and most importantly, what can be done in our schools and homes to help them build crucial skills to navigate stress, anxiety, and depression in our digital age.
In Screenagers NEXT CHAPTER, we follow Delaney as she finds herself at a loss on how to help her own teens as they struggle with their emotional wellbeing. She sets out to understand these challenges in our current screen-filled society, and how we, as parents and educators, can empower teens to overcome mental health challenges and build emotional agility, communication savvy, and stress resilience.
Witness a path from ineffective parenting to much-improved strategies, and observe approaches in schools that provide strategies relevant beyond the classroom setting. Interwoven into the stories are surprising insights from brain researchers, psychologists, and thought leaders that reveal evidence-based ways to support mental wellness among our youth. The impact of social media and other screen time is incorporated in all the topics raised in Screenagers NEXT CHAPTER, how it may be impacting our teens' mental health, and what we can do to help foster youth in the face of struggles.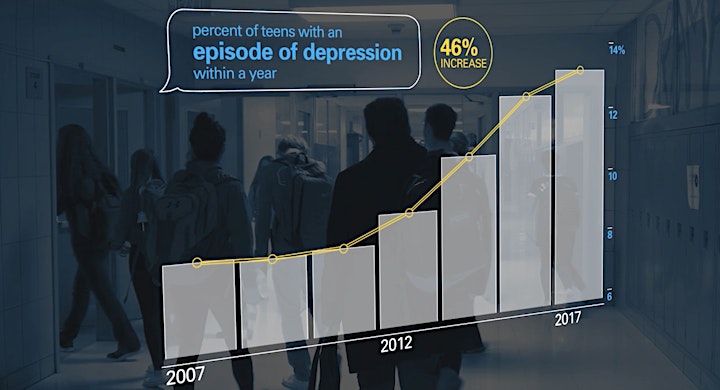 *Our Guest: Dale Callender
Dale Callender is a Registered Psychotherapist-RP –with the College of Psychotherapy of Ontario who has worked as a member of Delisle/Skylark Youth Services since 1998, providing a full time in-school counselling support service directly at Northern Secondary School. He works in collaboration with TDSB/existing school support services.
As a Skylark representative, he has access/referral to all their services; walk ins, psychiatrist/NP referrals, residential group homes, day treatment school programs , intensive, ongoing counselling, and their network of community services .
Pivotal to his work, he helps to reduce barriers of access/stigma , and is involved in the fabric of activities at the school; a daily breakfast for learning /snacks program during day, football program, rugby program, staff advisor to Student council, fashion show, mental health activities and mainstage drama producer.
He is trained in Cognitive Behaviour Therapy (CBT), Family therapy, Dialectical behaviour therapy (DBT), Motivational interviewing, Nonviolent Crisis Intervention, Overdose prevention and response, and Solution focused therapy.
He is a published author, "Talking about Sexual orientation and Gender Diversity in Education", and "The Impact of Violence on Learning for Youth".
He was awarded the Krista Sepp Memorial Award for Mentoring for outstanding contributions to the field of Child Youth Work in Ontario
Date and time
Location
North Toronto Collegiate Institute
17 Broadway Avenue
Toronto, ON M4P 1T7
Canada