Description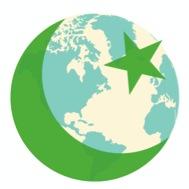 Event Schedule:
Friday: 6:30 - 9:00 pm - Form teams and start hacking
Saturday: 9:30 - 8:00 pm: Refresh, refuel and continue hacking
Sunday: 9:30 - 9:00 pm: Finish up presentions. pitch your progress, listen to results, and relax/party!
Why should you attend?
​Do you want to one day go back to Pakistan after studying or working abroad and make a difference in a sustainable way?
Or maybe you are passionate about using technology and business to address problems in developing countries?
​
PakathonTO is organizing its annual 'hackathon', a workshop where you will learn how to work in teams to create a solution for a social issue in Pakistan. Perhaps you'd like to create an alternative syllabus taught at schools, or an app that allows easy transfer of money or create a mockup of better farming techniques in Pakistan.
Over the course of this workshop you will learn team-building, creating a simple model of a solution to your identified problem and creating a plan on how to implement it. You will also get the opportunity to meet other like minded Pakistanis who are also passionate about going back and making a difference. We will also have volunteers on hand specifically to help people who have little or no prior experience in designing solutions, programming or creating a business plan.
The format of the workshop is fast-paced. The word "hack" means to creatively fix things that conventional wisdom or processes are not solving. We are applying this framework to improve Pakistan's socio-economic conditions.
Our previous success stories include Procheck a company valued at over a $1M, She'kab a subscription car-pool service for women in Lahore, and Team Ammi an educational service for pregnant women in Pakistan. Participants have also leveraged the Pakathon network for professional and business opportunities and have gotten offers at Fortune 500 companies such as Google.
Who should attend? Do I need to be a developer or a Pakistani expat to attend?
Our most important prerequisite is passion and curiosity. Whether it be developers, designers, business professionals or development workers. If you are passionate about a great idea, or have a skill that can help bring an idea to life, Pakathon is the perfect way for you to spend your weekend.
What is Pakathon?
Pakathon is a non-profit that is reversing the brain drain in Pakistan by helping expats move back to Pakistan to launch social ventures.
How do I register for the Hackathon?
Sign up through Eventbrite in your appropriate category. Due to capacity restrictions, please register in the category that applies to you.
Ticket & Pricing Information
Ticket proceeds contribute to all event related costs throughout the hackathon weekend.
You must purchase a ticket from Eventbrite in order to attend the hackathon.
For more information, please email pakathonto@gmail.com or tweet at @PakathonTO.
*A hackathon is an event where individuals from different backgrounds work together to identify and propose a solution to a problem, usually with an emphasis on technology and innovation. To learn more about what you can expect, please see our website .
Volunteers and Mentors are welcome! Please contact us for more information.
Terms and Conditions:
By purchasing a ticket to this PakathonTO hackathon event, you agree to the following terms and conditions: I hereby grant PakathonTO and Pakathon Global permission to use my likeness in a video, photograph, or other digital reproduction in any and all of its publications, including website, without payment or any other conditions.
FAQs
What is a Hackathon ?
A Hackathon is an event where people come together for an intense and fun weekend of collaborative problem solving and rapid prototyping of ideas
Are there ID requirements or an age limit to enter the event?
Students may be asked to provide a Student ID card
What are my transport/parking options getting to the event?
Take the subway to St. Andrews station and walk a couple of blocks west on King street.
What type of support is provided during Pakathon?
A key part of Pakathon's support is the valuable advice and assistance provided by the event's Mentors to the teams. Mentors consist of experts in various fields ranging from software development, entrepreneurship, industry expertise, and local knowledge of Pakistan who dedicate their time to providing feedback and guidance and working with teams. In addition, a public speaking coach will be provided on Sunday morning to assist with final pitch rehearsal.
The best team from each city's hackathon will present at the next round at Global Finals in DC on November 19th, 2016 either through video or in-person and get feedback from investors and entrepreneurs. Every city also has the option of nominating runner-ups to Global Finals in DC for a wildcard entry.
We will help the winner from Global Finals build their solution. Winners from Global Final who are moving back to Pakistan will automatically have the option of enrolling in our "Returner's Program" where we will connect them to our extended mentor network in Pakistan. We also have partnerships with a host of accelerators and incubators in Pakistan (like i2i and Nest i/o) that can help with their admission process.
Prizes to be announced at the Hackathon!
What types of ideas could I work on at the Hackathon?
- Education
- Healthcare
- Women Development
- Energy
- Gaming
- Law and Order
- Financial Inclusion
Where can I contact the organizer with any questions?
pakathonTO@gmail.com