Pique is a new forward-thinking, artist-driven quarterly event series featuring eclectic musical, visual and multimedia artists.
About this event
A new forward-thinking, artist-driven quarterly event series produced by Debaser.
Tickets are pay-what-you-can with a suggested donation of $25. Proceeds will be donated to the Indian Residential School Survivors Society.
Watch at thisispique.com
featuring online performances, art, sound and media by:
GloryHull
Lauren Bousfield with visuals by Naomi Mitchell
See No Stranger (sanjeet & Emissive)
Plus: Topique: Tracing our voices in ambient eletronic music featuring Ami Dang, Matthew Cardinal, and moderator Heidi Chan aka Bachelard (Toronto).
SCHEDULE
5:00 - 6:30 PM ✶ Topique ✶
7:00 PM ✶ respectfulchild ✶
7:20 PM ✶ Ami Dang ✶
7:40 PM ✶ Lauren Bousfield ✶
8:00 PM ✶ Orchidae ✶
8:30 PM ✶ Asuquomo ✶
9:00 PM ✶ Golbon Moltaji ✶
9:20 PM ✶ Matthew Cardinal ✶
ACCESSIBILITY
All Pique events will be accessible online at thisispique.com. Register for a "pay-what-you-can" ticket to receive a notification when our programming goes live. The Topique discussion will have live transcription and an ASL Interpreter in the call.
SAFETY
Virtual attendees are expected to respect one another. Violence, aggression, oppressive behaviour or language, or bullying will not be tolerated. If you are currently implicated in an accountability process, please ensure you are respecting the space and well-being of those your actions have affected before joining this online space. If staff and/or Board are made aware of any behaviour that violates our safety policy, the person(s) perpetuating this behaviour will be asked to leave immediately. We reserve the right to intervene and/or remove ANY person(s) in the space who are creating or contributing to an unsafe environment.
ACKNOWLEDGEMENTS
We acknowledge and pay respect to the Algonquin Anishinaabeg people on whose land we operate. If you support our programming, please consider supporting a local Indigenous organization or fundraiser. Learn more about this land acknowledgement, and find educational resources and ways to support.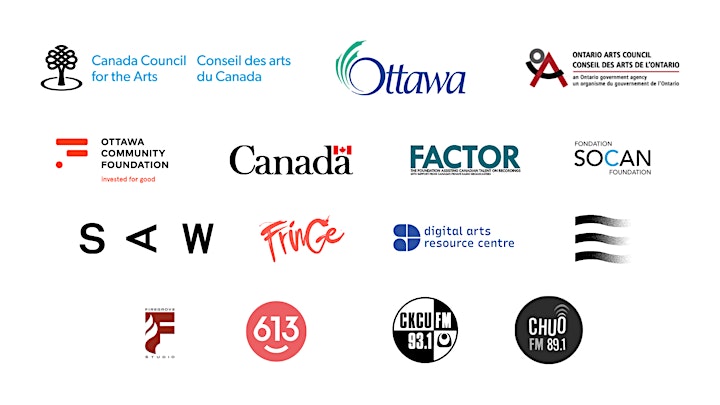 Pique is produced in partnership with SAW, Firegrove Studio, Ottawa Fringe, EVERYSEEKER Festival, Digital Arts Resource Centre, CKCU FM, CHUO FM, Apt 613, and is supported by Canada Council for the Arts, Ontario Arts Council, Canadian Heritage, City of Ottawa, Ottawa Community Foundation, SOCAN Foundation, and FACTOR.
Graphic design & web development by @mouthoftiger. Original wordmark typeface created by Moritz Esch.
Organizer of Pique ✶ summer edition