Description
The Security Token Stampede is coming to NYC Blockchain Week!
What To Expect This Year
Looking for the perfect place to meet, network, and learn?
Drop by the exclusive Polymath Connect lounge for complimentary drinks, food, and prizes all day long. In addition to meeting and hearing from our team of experts, the day will be filled with speakers and programming.
Don't miss this opportunity to meet and network with top investors,industry thought leaders, and learn more about what's in store for Polymath in 2019.
Polymath Connect will be curated to include the latest insights, trends, and industry forecasts.
Polymath Connect Location is at the Remi Atrium- 142 54th Street New York, NY
Please enter from the 54th street entrance steps away from the Consensus conference (1 min southeast from the Hilton).
*** Full Agenda ***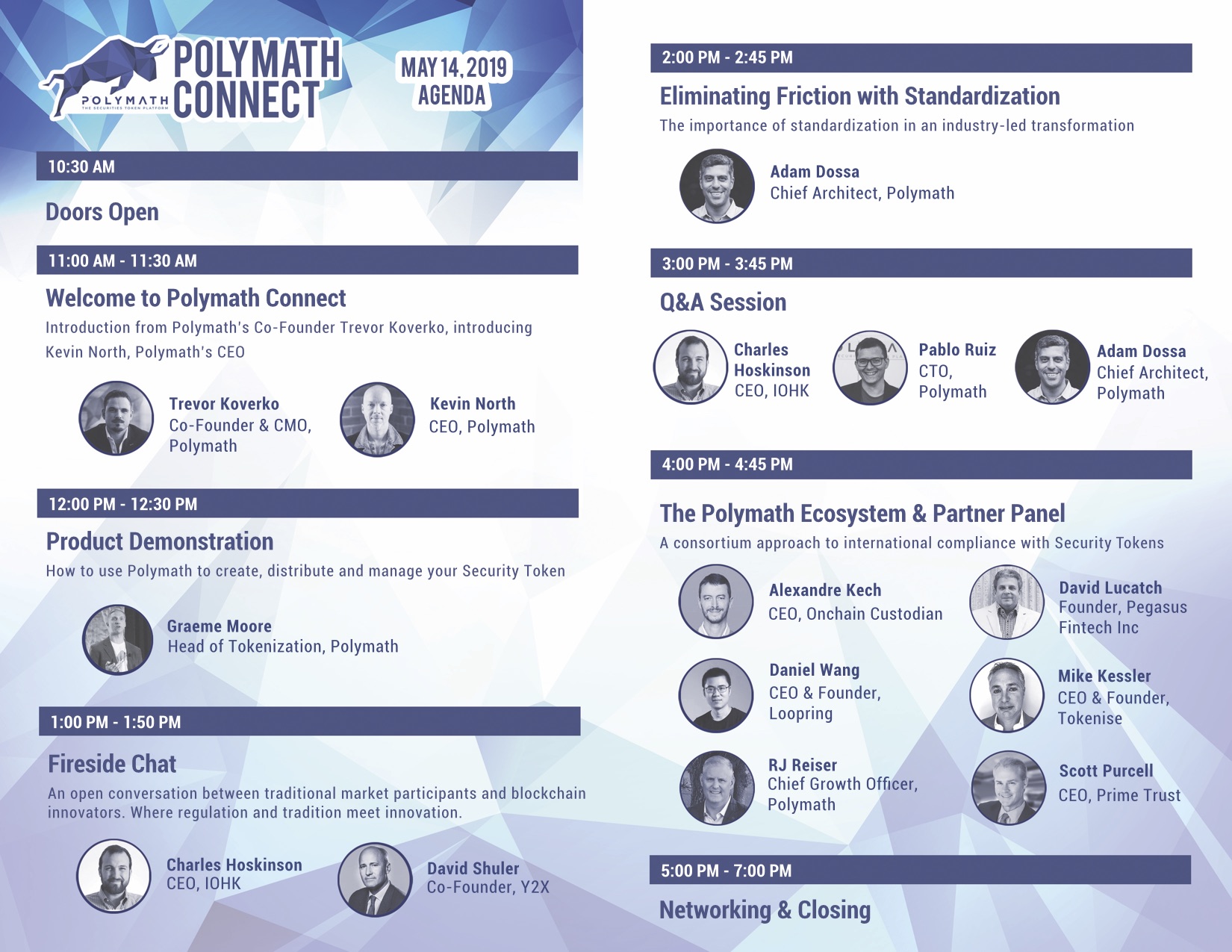 *** Eventbrite registration is mandatory for entry, subject to capacity ***