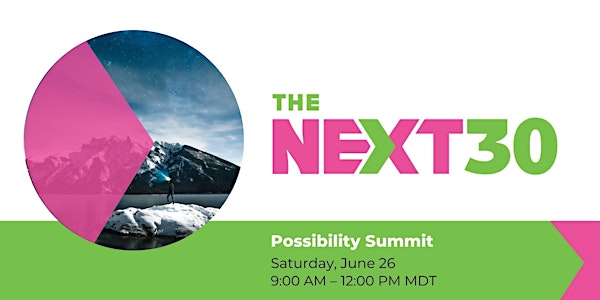 Possibility Summit
Reflection and reporting on ideas gathered by the Next30 Possibility Panels, and a look at what comes next.
About this event
Over 2500 people participated in the public sessions with the Possibility Panel from January to March, jointly exploring important questions and themes about Alberta's future. The Possibility Panel will now bring forward a series of great ideas based on what they heard. The Possibility Summit will be a chance to engage with and reflect on those ideas and play a role in elevating a more optimistic and hopeful narrative about our province.
Scroll down for the full report!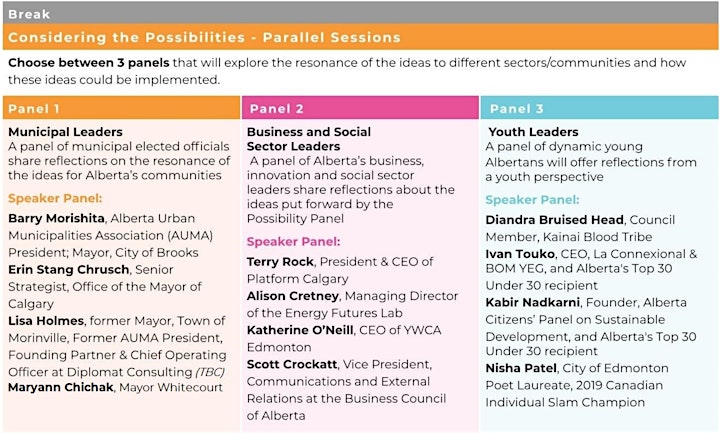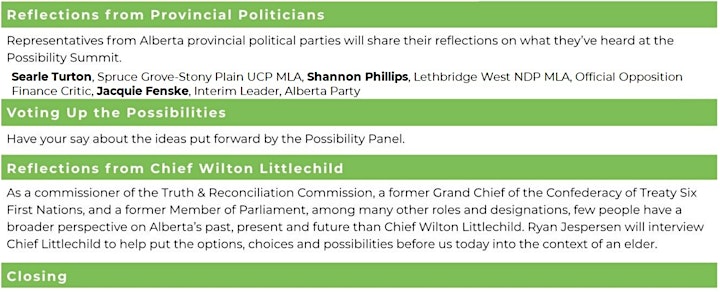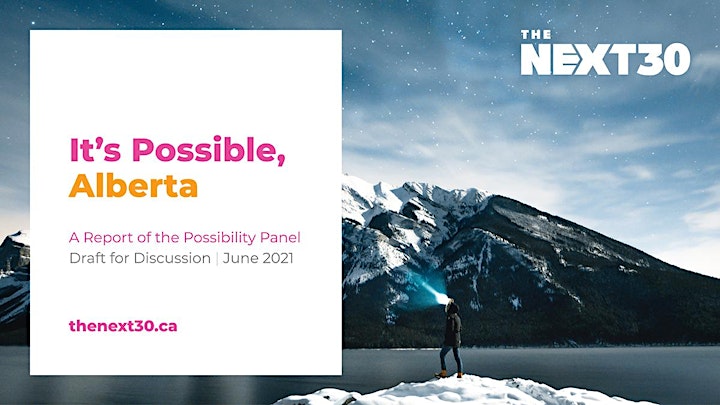 Four months.
Nine sessions.
Thirty "Possibility Panelists".
And thousands of Albertans like you sharing your ideas, your concerns, and your hopes for our province's future. Those are the raw inputs that have helped produce the contents of the report, It's Possible, Alberta.
READ THE REPORT: IT'S POSSIBLE ALBERTA (PDF)