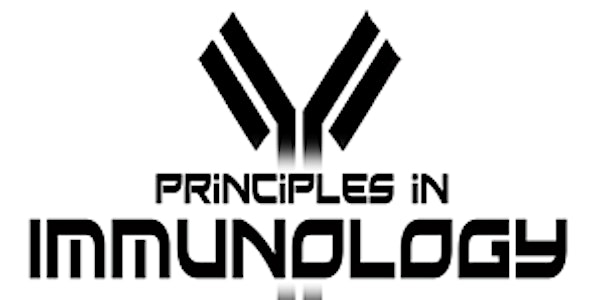 Principles in Immunology Course
By University of Toronto Transplantation Institute
Date and time
Fri, Sep 14, 2018 9:15 AM - 5:00 PM EDT
Location
Toronto General Hospital, University Health Network 585 University Avenue, Munk Building, 11th Floor Astellas Conference Room 11 PMB 190 Toronto, ON M5G 2N2 Canada
Description

The University of Toronto Transplant Institute is pleased to announce the 2018 Principles in Immunology Course.

The purpose of this event is to provide participants with a solid foundation in immunologic principles that are most relevant to the study of clinical transplantation. The target audience consists primarily of advanced clinical and research trainees, practicing physicians and allied health clinicians.
There is no cost to register however, limited seating is available. Online live webcast option is available to those located outside the Greater Toronto Area.
---
PRELIMINARY AGENDA

IMMUNOLOGY FOUNDATIONS

9:15 AM

BREAKFAST

Opening Remarks

Dr. Michael McDonald
9:30 AM
Overview of the immune system in time and space
Dr. Wendy Tamminen
Q & A

Molecular Immunology: T cell and B cell mediated adaptive responses
Dr. Wendy Tamminen
Q & A

COFFEE BREAK
APPLIED IMMUNOLOGY
11:15 AM
HLA, PRA and Acceptable Mismatches
Dr. Christine Ribic
Q & A
LUNCH
Classic Allograft Rejection and T Cell mediated responses
Dr. T Martinu

Q & A

Organ injury in Antibody Mediated Responses
Dr. Jeffrey Schiff
Q & A

COFFEE BREAK
Principles of Accommodation and Tolerance
Dr. Stephen Juvet
Q & A

INNOVATIONS

4:00 PM
Translating Models of Tolerance to Clinical Trials
Dr. Andrzej Chruscinski
Wrap up and Evaluation
Dr. Zita Galvin
---
About the organizer
Canada's first and the world's foremost centre of transplantation excellence, providing a collaborative landscape for life-saving discoveries.