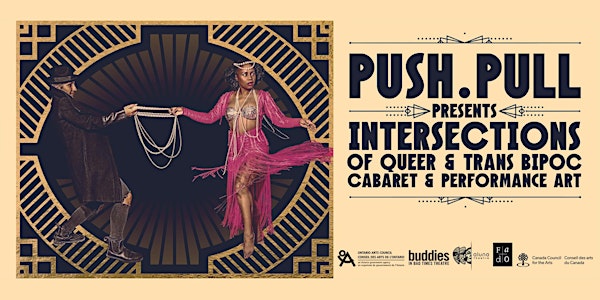 PUSH.PULL presents TOPPED Showcase
PUSH.PULL presents TOPPED Friday May 14 2021 ''Everything in the world is about sex, except sex. Sex is about power.''-Oscar Wilde
About this event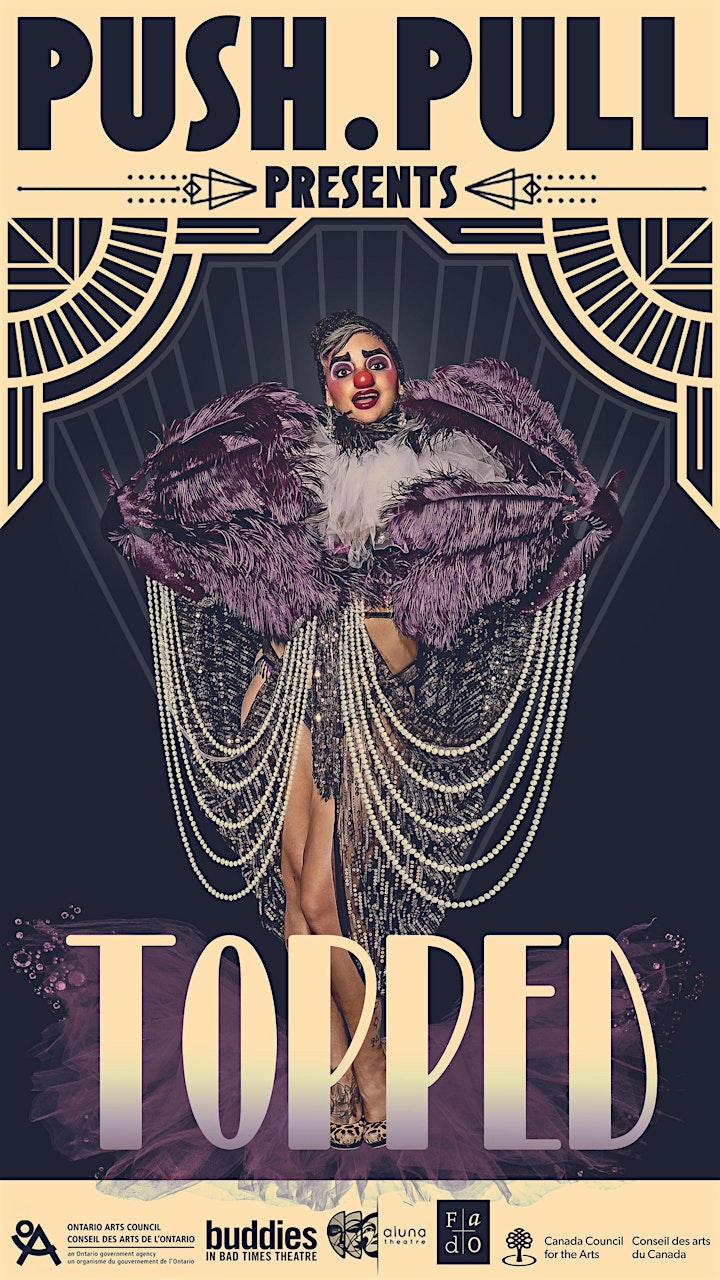 PUSH.PULL presents TOPPED
Friday May 14 2021
We will open the Zoom Room at 8:30pm for a pre-show social
The show will start at 9pm
TOPPED: Cautions, titillates and teases. The cabaret is a feminized, glamorous and glittered, a holy and sacred place. Moving and living through expressions of sexuality in its full scope of dominance and assertion, the performer toys and plays with gender, power, laughter, vulnerability, and seduction. In cabaret, we have the audacity to believe that our bodies are important, invaluable, meaningful and worth listening to.
Featuring...
Imogen Quest
Babia Majora
Cara De Melo
Tanya Cheex
Cat Zaddy
Mikiki
Tygr Willy
With intermission by Adrienne Huard
For more info about PUSH.PULL Showcases visit https://buddiesinbadtimes.com/show/push-pull/
For more information about PUSH.PULL workshops and artist talks visit https://www.alunatheatre.ca/programming/push-pull-intersection-of-qt-bipoc-cabaret-and-performance-art/
In association with Aluna Theatre & Buddies in Bad Times Theatre. Sponsored by FADO Performance Art Centre. We acknowledge the support of the Canada Council for the Arts and the Ontario Arts Council.