Description


You've Got What it Takes to Generate Change
RadGen LIVE is a day-long celebration of how womxn are changing the world for the better through their business ventures. It's a career expo meets TED talk meets backstage pass to being an entrepreneur.
1000 young (and young-at-heart) womxn and gender non-conforming folks will gather at the Sony Centre in downtown Toronto in a change-making, soul-expanding, career-fueling day of inspirational speakers and interactive experiences.
Students, young professionals at companies and non-profits. Aspiring entrepreneurs and new business owners. Careerists about to make a change. If you're a go-getter dreaming of a better future, then RadGen is for you.
RadGen is hosted by SheEO, a global community of radically generous women transforming how we fund, support, and celebrate the women-led Ventures creating a better world.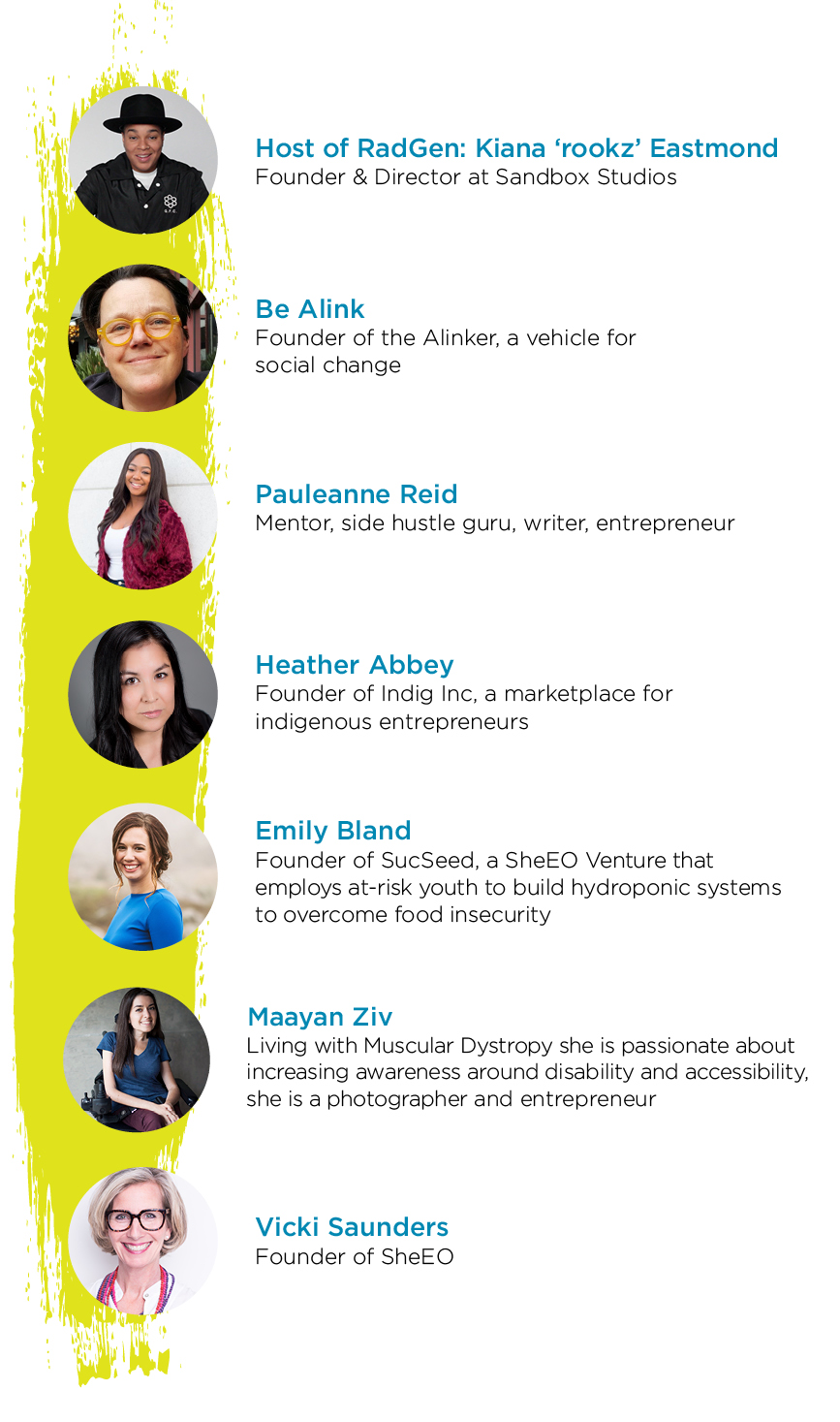 Agenda- Full schedule to come.
9:00 am -10:00 am: Registration and networking

10:00 am -12:00 pm: Programming from SheEO Ventures, entrepreneurs and artists

12:00 pm -1:00 pm: Lunch and Learn


1:00 pm -3:00 pm: Interactive Experiences