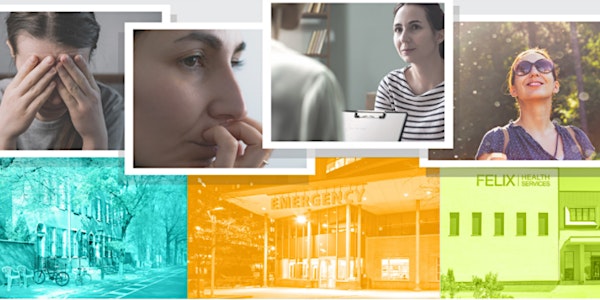 Multiple Dates
REGISTRATION for E-QIP's Foundations to Quality Improvement e-Course!
E-QIP is pleased to offer our Foundations to QI (IDEAS) program virtually! Register today to begin your QI journey!
About this event
***IMPORTANT NOTES ABOUT THIS COURSE: (1) Once enrolled, you will have access to course content right away (2) This course is completely on demand (asynchronous.) There is no instructor led training however participants are encouraged to email the course administrator with questions. (3) Due to high demand, you will have 6 months to complete this course once enrolled***
The Excellence through Quality Improvement (E-QIP's) Foundations to Quality Improvement (IDEAS) e-Learning Course is a comprehensive introductory quality improvement course designed for the community mental health and addiction sector. Course content has been adapted from the original IDEAS program developed in partnership between Health Quality Ontario (now part of Ontario Health), the Institute for Clinical Evaluative Sciences ( ICES ) and the Institute of Health Policy Management and Evaluation at the University of Toronto. This course introduces participants to: (1) Key quality improvement concepts using the Model for Improvement, (2) Knowledge of foundational methods of quality improvement, and (3) Opportunities to apply practical tools in order to improve client care, processes and outcomes.
Through completion of this course, participants become well versed in a common language and approach to quality improvement with the explicit aim to improve client care, experience and outcomes. Participants complete the Foundations Program ready to participate in and contribute to quality improvement projects within or across mental health and addiction organizations.
Learning objectives: This program aims to provide participants with a foundational knowledge in quality improvement including common QI terminology, tools (e.g. Fishbone Diagram, Measurement Plan, PDSA worksheets) and methods to sustain and spread improvements. Participants will also be introduced to key concepts related to team composition, attributes of effective QI team members and understand their role in advancing quality improvement at their home agency.
Target audience: (1) Clinical, support and administrative staff/volunteers working in Ontario's community mental health and addiction sector who are or would like to participate in QI projects and consider themselves novice or in need of a refresh and (2) Individuals with an interest in understanding and learning about QI and promoting the spread of QI knowledge within their organization.
This e-learning course is comprised of 7 Stages (introduction and 6 modules) and will take approximately 6-12 hours to complete. Course content includes theory, videos, learning and reflection activities as well as knowledge checks.
Email Ash Koster (akoster@ontario.cmha.ca) OR quality@e-qip.ca for additional information!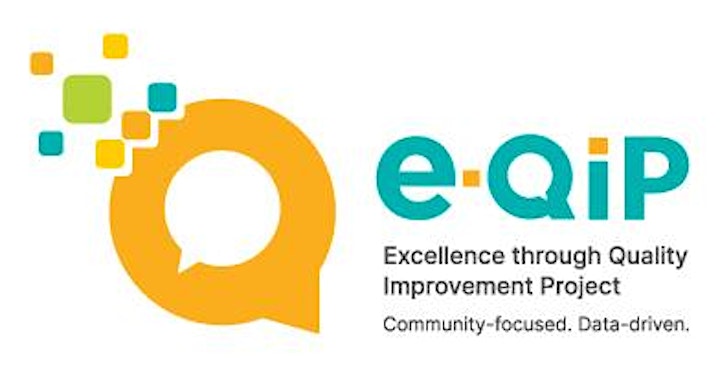 Organizer of REGISTRATION for E-QIP's Foundations to Quality Improvement e-Course!
The Excellence through Quality Improvement Project (E-QIP) is a partnership initiative between Addictions and Mental Health Ontario (AMHO), the Canadian Mental Health Association (CMHA) Ontario and Ontario Health (formerly Health Quality Ontario). The partnership has been expanded to include working closely with the Centre for Addiction and Mental Health (CAMH)'s Provincial System Support Program (PSSP).
The overarching E-QIP objectives are to support community mental health and addiction agencies by:
Increasing the understanding of quality in mental health and addiction care;
Working towards improvement in key domains of quality;
Increasing sector-wide quality improvement learning and mentorship;
Highlighting promising quality improvement practices.
Since it began, E-QIP has accomplished this work through QI and data coaching, QI training and education sessions with boards and teams and a general community of practice. Work now includes engaging teams through specific Community of Practices (CoPs) to use standardized data (e.g. OPOC, OCAN and GAIN) to inform quality improvement projects.