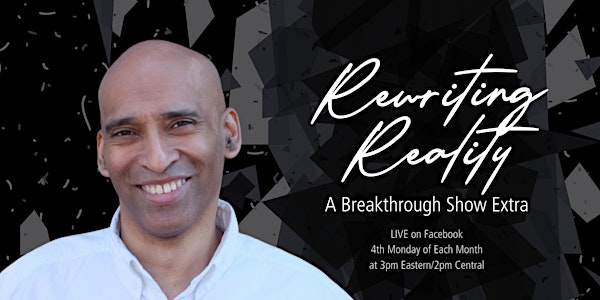 Rewriting Reality
In this monthly call-in show, I help you deal with the current issues in your life and rewrite your reality.
About this event
Join me the last Monday of each month as I interview guests who have rewritten their reality in big ways. Learn what shifted in them to cause the change and chat with them directly to gain insights personal insights for yourself.
You may also, have a chance to have your reality rewritten by me or one of my guests. See you there!
Shiraz.