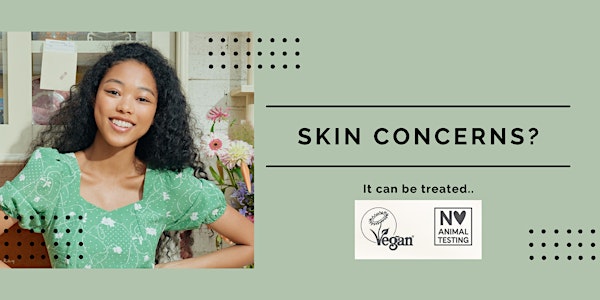 Skin Concerns?
Skincare is absolutely essential! Proper skincare and maintaining a healthy routine will help in making the skin firm, tough, and beautiful.
About this event
Proper skincare is how we start and end our day; therefore it encompasses more than a good-looking face. You may suspect you have dry, oily, or sensitive skin, but do you really know your skin type? In fact, using the wrong products — or even popularized Internet hacks — for your skin type could worsen acne, dryness, or other skin problems.
If you have any concerns like Blackheads, Acne, Oily Skin, Dry Skin, Hydration, Premature Aging, Blemishes, Skin breakouts, Darkening, Eczema etc. this event will be beneficial for you.
In this webinar, you will learn more about
Solutions to resolve skincare concerns like acne, blemishes, dark circles, eczema etc;
Basic practices to maintain your healthy skin.
How many products do you have to use?
Which ones are right for your skin?
what do those products even do?
Ingredients to avoid in skincare products
This webinar includes Q&A on skincare. To make it better, guests can come up with their question
After registration, please check your email for zoom meeting details.