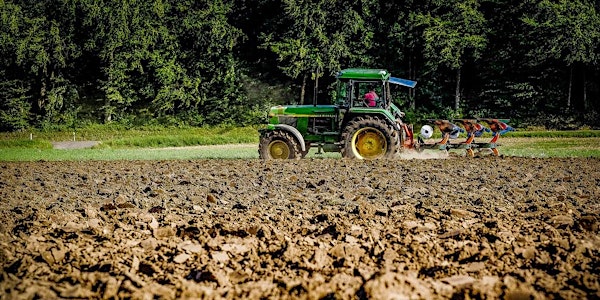 TEEBAgriFood Canada Workshop
By McConnell Foundation & Global Alliance for the Future of Food
Date and time
Fri, Apr 7, 2017 8:30 AM - 4:00 PM EDT
Location
Oakham Lounge, Ryerson Student Centre 63 Gould Street Toronto, ON M5B 1E9 Canada
Description
We are pleased to invite you to a one-day workshop introducing the TEEBAgriFood initiative to Canada.
Special guests Pavan Sukhdev, environmental economist, "father" of natural capital, UNEP Goodwill Ambassador, founder of The Economics of Ecosystem Biodiversity and Special Advisor to the TEEBAgriFood project; Alexander Müller, former Assistant Director General of the FAO and TEEBAgriFood Study Lead, and Harpinder Sandhu, Flinders University, Adelaide, Australia will lead an interactive discussion about TEEBAgriFood's work to undertake a comprehensive economic evaluation of agricultural systems, practices, products, or policy scenarios against a comprehensive range of impacts and dependencies across the value chain.
The TEEBAgriFood Initiative is unique in that it aims to assess a comprehensive set of externalities (environmental, health, social, cultural) - both positive and negative - across different farm scales, value chains, and policies, at the local, national and regional level, as well as at the global systems level.
This is an exciting opportunity to meet with three global leaders in the field of environmental economics and true cost accounting while they are in Toronto.
The objectives of the workshop are to:
Introduce researchers, businesses and government in Canada to TEEBAgriFood and to the potential benefits of doing full-cost accounting studies using the valuation framework.

Solicit feedback on how TEEBAgriFood can be strengthened and enhanced as an innovative solution to the complex and entrenched ecological and societal challenges we face.
Generate ideas and concrete actions on how to apply TEEBAgriFood's cutting-edge framework to work in Canada with key stakeholders.


AGENDA
8:30 Hot breakfast will be available
9:00 Welcome
Ruth Richardson, Global Alliance for the Future of Food
Beth Hunter, J. W. McConnell Family Foundation
Lauren Baker, Global Alliance for the Future of Food
9:10 Introductions
9:40 The history and context of TEEBAgriFood
Presentation and discussion with Pavan Sukhdev
10:20 Break
10:35 TEEBAgriFood valuation framework and early findings
Presentation and discussion with Alexander Müller
11:15 Practical considerations of TEEBAgriFood application: Farm level and beyond
Presentation and discussion with Harpinder Sandhu
11:50 Applying TEEBAgriFood: Analysis across agricultural systems, practices, products, policy,
or national accounts
Discussion with Pavan Sukhdev, Alexander Müller, and Harpinder Sandhu, moderated by Beth
Hunter
12:30 Lunch
1:15 Potential implications and applications of TEEBAgriFood in the Canadian context
Discussion with workshop participants, Pavan Sukhdev, Alexander Müller, and Harpinder Sandhu,
moderated by Ruth Richardson
2:15 Break
2:30 Roundtable discussions on application of TEEBAgriFood in Canada
Discussion questions to include:
- What approaches to TCA could be most applicable to your work?
- Could you foresee applying TCA and what would it take for you to apply TCA in your work?
- What can your organizations do to most effectively support TCA in your sector and across diverse
food systems?
3:15 Key insights from roundtable discussion for application of TEEBAgriFood in Canada
3:45 Concluding remarks by Pavan Sukhdev, Alexander Müller, Parvinder Sandu and Ruth Richardson